River cruising is an excellent way to vacation, especially aboard a luxurious vessel. The prompt services, fantastic touring areas, and more make a significant difference.
But many brands have overly-embellished resumes on their websites. Hence, it may be challenging to identify the best luxury river cruises.
Excellent service provision with superb amenities defines a luxury river cruise. After many research hours, we believe the most luxurious river cruise line is Viking River Cruises.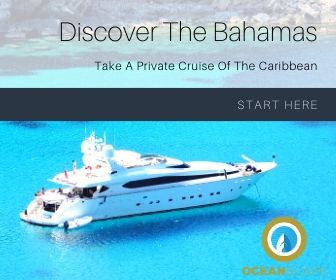 The most luxurious European river cruise is the Basel to Amsterdam Cruise by Crystal River Cruises.
What Defines the Best Luxury River Cruises?
Luxury river cruises have become increasingly popular over recent years. The reason why is simple – they provide guests with everything they need to relax and unwind.
Luxury river cruises have spacious cabins and exceptional cuisines. This way, they allow guests to adventure without sacrificing comfort.
However, not all river cruises are equal. To help you find the best cruises, we've put together our list of the best luxury river cruises.
But before we dive in, here is what to expect on a luxury cruise:
A large selection of dining options
Excellent customer service
Awesome onboard activities
Comfortable seating arrangements
Read: Tauck river cruises
Best Luxury River Cruises
There are various luxury river cruise lines available. But if you want state-of-the-art provisions aboard some of the neatest vessels, Viking River Cruises is a great choice.
What Is the Most Luxurious River Cruise Line?
Viking River Cruises is one of the largest companies offering river cruises worldwide. It operates both large and small vessels, and its ships usually sail along rivers like:
Viking River Cruises have everything you need to spend a pleasant vacation. The rooms are spacious and comfortable.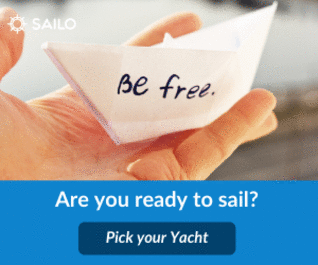 You can choose between standard or deluxe cabins. Standard cabins cost less per night though not the most spacious. Deluxe cabins are slightly pricier, but they are significantly roomy.
On top of all these amenities, there are plenty of activities available onboard. Whether it's relaxing at the spa or playing games, there's something fun for everyone.
Also, there are many dining options, including;
If you'd like to make your vacation more enjoyable, try optional excursions. Excursion prices vary depending on where you go.
For example, some trips need an extra fee, whereas other tours don't charge extra fees. It's always good to check before booking so you know whether any extras apply.
Some of their best cruises include:
America's Great River Tour lasting 15 days
Cities of Light Trip lasting 12 days
The 15-day Grand European Tour
Read: Hop on hop off – Rhine river cruise
What Is the Most Luxurious European River Cruise?
It's no surprise why Crystal Cruises is amongst the most famous European cruises. They know how to provide a good time to their guests.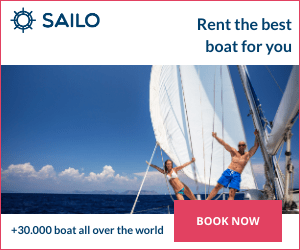 The company offers a variety of itineraries in European and American destinations. It also has an extensive selection of ships ranging from small to large with different amenities and price points.
Notably, they have been around since 1988. As a result, they have over 30-years of experience. Their expertise helps them identify the best cruise spots along their operation rivers.
Some of the best Crystal River Cruises' tours include:
The 10-night Vienna Roundtrip aboard Crystal Ravel
The one-week Amsterdam to Basel expedition astride Crystal Mahler
Budapest to Vilshofen tour lasting seven nights on Crystal Ravel
Read: Private Danube river cruise
Other Luxurious Cruises
Tauck River Cruises
This family-owned company's primary focus is cruising in Europe and America. They are pretty expansive and have their business running in over 70 nations.
Tauck started in 1925 as a small tour with only six guests. After operating for several years, it got a broker's license in 1935, becoming the first U.S company to do so.
What we like most about Tauck River Cruises is how well organized they are. Everything runs smoothly and efficiently. From check-in to departure, every aspect of your trip gets taken care of.
We especially appreciate all the little extras that make the trips so enjoyable. For example, if you want to go shopping on board,
you can use your credit card without worrying about fees. If you'd rather stay inside, there are plenty of lounges available, too.
Additionally, we love that they take great pride in ensuring everyone feels comfortable. The staff members try hard to accommodate guests' needs.
Also, Tauck offers many different types of cruises, from a few days to several weeks. Besides, whether you prefer relaxing or partying, Tauck has something for you.
Some of their most iconic cruises include:
The 14-day Berlin & Krakow, Royal Danube cruise
The 15-day Rhine and Moselle Cruise
The 10-day Rendezvous on the Seine Cruise
Overall, Tauck River Cruises provides excellent customer service. As far as value, we think Tauck is worth its price tag.
AmaWaterways
It may not be as old as Tauck River Cruises, but that doesn't mean it's not a tough competitor. The line is a German company founded in 2002.
AmaWaterways specializes in river cruises throughout Europe. They offer different itineraries ranging from 3 nights to 14 nights long. Each ship is unique. Some ships feature traditional European decor, while others look more modern.
The best part about AmaWaterways is how friendly their crew is. Everyone works together to provide exceptional service.
This includes the captain, who makes sure that their vessel sails safely. Moreover, the chefs prepare delicious meals with a wide assortment to suit everyone.
Expect amazing views of the Rhine, Moselle, Mekong, besides other rivers.
Amongst their most luxurious cruises are the:
Eight-day Iconic Christmas Markets Cruise from Nuremberg to Budapest
Eight-day Enchanting Rhine Cruise that covers four nations
Grand Danube Cruise that covers eight nations in 15 days
What we find most appealing is that the company has many international cruises. If you love getting to know new cultures and ancient civilizations, these "waterways" are the best to fish in.
Aqua Expedition
Aqua Expeditions offer several itineraries in Europe, North America, and more.
One of the line's aspects we found appealing is their meal options. The food served isn't just delicious; it's healthy too. From fresh fruits to vegetables, lean meats, fish, seafood, and more, they leave you at a loss for choices.
Also, there are many activities you can engage in onboard to avoid excessive weight gain. In addition, you can watch the hills and valleys unfold as you move along the rivers or make new friends over a coffee.
Still, you can enjoy other activities like swimming. Those who love reading are sure to enjoy their rich library material.
Top among their cruises is the:
Three-night Amazon River Cruise
Three-night Mekong River Cruise
Seven-night Komodo National Park cruise
Which Is the Best River Cruise Ship?
The best river cruise ship is Viking, Mississippi. It offers an unparalleled level of personal attention and amenities.
Guests enjoy luxurious accommodations, excellent meals, exciting shoreside adventures, attentive service, and more.
This ship has 193 staterooms, each with a dual guest capacity. Therefore, it holds up to 386 vacationers at any given moment.
There is;
A restaurant
Lounges
A spa
Fitness center
Library
Children's playroom
Outdoor pool
Sundeck
Private balconies, and more.
If you want to experience the Mississippi in the coziest way possible, this is the right choice for you.
Frequently Asked Questions on Luxury Cruises
How Much Is a Luxury Cruise Trip?
A luxury cruise trip costs around $400 to $1,000 daily per person. This price includes accommodation, food, beverages, onboard activities, and more. Companies usually charge extra fees on certain cabins or add-ons like drinks packages. You should always check these costs when booking your trip because some companies try to sneak them into your bill.
Why Are River Cruises So Expensive?
River cruises are so expensive because they offer more than other types of travel like ocean cruising. They allow you to see areas that aren't accessible through land or sea routes. Plus, many rivers run right through cities which makes them an ideal way to get around town. What's more? When booking a river cruise, you may enjoy access to exclusive areas where only locals typically go.
Are Drinks Free on Viking River Cruises?
Drinks are not free on Viking River Cruises, and the same is so in all if not most cruises. Typically, your booking costs caters to your breakfast, water, and any other beverage you decide to indulge in while cruising. That said, Viking River Cruises also includes unlimited beverage packages. These packages allow you to enjoy soft drinks, specialty teas, and more as much as you wish.
Which amongst our best luxury river cruises do you like most? We hope this article has the best tips you need to make an informed decision.
Hey! Remember to spend wisely even as you grab the best that river cruises can offer.