This is the complete guide on the best long distance cruising yacht. Whether you need to hire a yacht for a full day cruise or you want to spend
a few days at sea for an extended water expedition and need some yacht recommendations, you've come to the right place.
When considering your options, your best bet is to settle for a stable yacht that combines efficient fuel consumption with great speed in one package.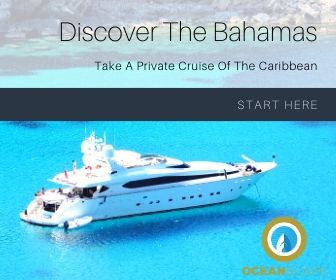 With a range of over 1,000 nautical miles, a long-distant cruising yacht should give you a comfortable, far from home autonomy without sacrificing your safety.
The best long-distant cruising yacht is the one whose hull is made of reinforced steel for stability and strength.
Such yachts can tackles any season conditions, from icy waters to strong waves during unpredictable weather conditions.
Of course, long-range yachts aren't as fast, but their curved bottom displacement hulls make them more fuel efficient for every nautical mile.
Moreover, they don't require immense engine power to cruise, so smaller motors are just as efficient for extended sea trips.
In the following section, we'll look at 2 of the best long-distant yachts built specifically for cruising.
Whether you are up for a short weekend trip or you wish to travel some miles for a week or so, you just might find the following recommendations worth the consideration.
2 Best Long Distance Cruising Yacht
1. Maritimo M59 Long Distance Cruising Yacht
Maritimo M59 has been about two things since its debut: steady speed and comfort at sea.
Powered by Volvo Penta 800 HP D13s engines that spin its five-blade props and shaft-drive, this yacht easily gives you a 500 nautical mile range between 17 and 20 knots.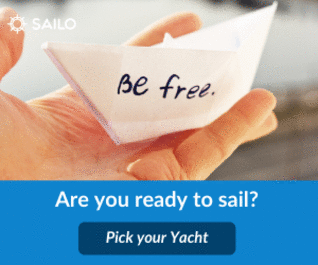 Sixth in Maritimo's cruiser line, the M59 features a huge hull volume, a towering freeboard, and a deep bow.
Step aboard and you get into a world of the best accommodation. Its third cabin,
for example, has more floor space to move and includes twin single bed that easily converts into a double.
And while the saloon's open-plan is shorter than that of M62, owners still get decent floor space for an L-shaped longue and a standard dinette.
M59's deep hull gives more headroom to the VIP cabin. And there's just as much storage compartment for your gears, from sub seat and underfloor holds to pullout drawers and hanging lockers.
Speaking of long-distance cruising, you're up for some excellent vision with the Maritimo M59.
In addition to the 19-inch MFD screen for cruiser awareness, there's a wiper system that's inarguably handy. 
M59 won't move fast, but therein lies the adventure. Wading the sea at 17 knots at 1,700 RPM should give you a range of 560 nautical miles with the least fuel consumption.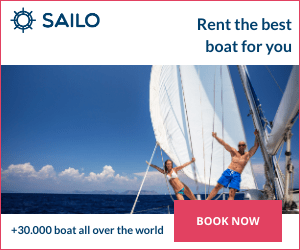 The current price for the Maritimo M59, fitted with the 725 HP D11 Volvo Penta engines, is around $2,110,000.
The typical M59 with the 800 HP D13 Penta engines have a base price of $2,500,000.
And there are even options of the same model that cost extra depending on the additional features.
Related Read: What to wear on a yacht dinner
Pros
100% ergonomics on design
Increased floor space, with three high volume cabins
Decent motion at sea
Powerful engine that consumes the least fuel leaving much in reserve
Cons
Some people may find it excessively wide
It doesn't feature a rolled-edge upholstery
No USBs
2. Marlow 53 Explorer
The Marlow 53 Explorer features a pilothouse, docking joysticks, Miele cookware, a central vacuum system, a 17-inch Raymarine touchscreens, gyro stabilization, and a hull with a patented Velocijet Strut Keels.
Its long waterline, a laidback pilothouse layout, and a hull with flared bows stresses on the brand's incline towards a more classical, traditional design, and yet one that will still stand out decades later.
This China made long-distance yacht is the latest model in the brand's range.
It extends from 49 to 97 feet, and features a far more stretched cockpit and saloon compared to the previous model.
Interestingly, there's a hydraulic swim platform at the back with a hardtop, a lunch table, and a fridge nearby, good when you're ready for some tender moments of jet-ski-retrieval, swimming, or diving.
With all its coziness, the saloon is such a breathtaking scene with a decent floor space.
In addition to enjoying the overall good view as the boat cruises in that long distance expedition, you can treat yourself to the wine from the fridge and have your aha moment in the plush lounge.
Powered by time-tested, time-proven QSM11 engines, Marlow 53 Explorer delivers a cruising speed of 10 knots, which in turn gives you a range of around 1,200 nautical miles.
Marlow 53 Explorer cruising yacht is apparently pricier than the Maritimo M59, currently selling for $3,290,000.
Read: What to pack for a 2 week cruise
Pros
Good range of 1,200 nautical miles at 10 knots 
The yacht is very smooth an stable at sea
Has a bigger cockpit and flybridge space
Cons
Lacks weather protection in the flybridge
The furnishing in the saloon could be better
What Makes a Yacht Good for Long Distance?
Cruising long distance means you'll spend more time on the sea for days, weeks, maybe even more.
And while there's a yacht that's going to make sure an expedition possible, it's not just the ability to cruise for long before docking that you should care about.
There are other factors to consider when determining what yacht to get, especially since safety and comfort are the two things you can't afford to compromise. 
a) Size
Budding cruisers often make claims that bigger yachts are better, and there are always advantages to it.
You see, you need to consider a bigger yacht not only because it's stable but also because it offers a great deal of comfort for you and everyone else aboard.
Spacious decks and cabins mean more free room to move.
To determine the right size of the yacht for your next long-distance expedition at sea, determine the number of people that will be coming along beforehand.
Read Also: Whale watching cruise near me
b) Stability
Here's the deal:
Water isn't going to be still throughout your expedition, and some days are likely going to be twice as dangerous to keep sailing in whichever direction to an unknown destination.
So instead of picking just any yacht on the merit that it's spacious, good-looking, or popular, consider stability first.
Consider a boat that has a wide, or at least multiple, hulls, as they tend to be more stable than those that have narrower hulls.
Remember, your intention is to cruise long distance at a rather slower speed and for days.
Choose a stable yacht and you never have to worry about your safety even when the journey gets rough in the seas.
c) Strength 
As silly as it might sound, the sea will never be still throughout your journey simply because you're cruising.
It's going to get rough some times, and you had better be in a stronger yacht to brave the rough conditions when they send their first strike your way.
Choose a yacht with a stable and strong hull.
Those that have metal reinforcement in this section are a better choice because they will ensure your safety in the roughest conditions at sea
d) Storage
Look:
It's not just your safety that's such a big deal when talking about the best long-distance cruising yacht. You also have to consider how much storage you have for your supplies.
To be clear, cruising long-distance means you'll spend more days at sea before you can dock. So you will have to bring a few days' worth of supplies with you.
And assuming you won't be going for the expedition alone, you'll probably have to pack larger before you get going.
So check to make sure the ship has enough storage compartment to keep all the items you need to bring on the journey.   
People cruise for fun, leisure, and pleasure. It's an opportunity to go to unknown destinations and perhaps even see the most exotic destinations that would have been otherwise impossible to explore.
The longer the voyage the more interesting it gets, the more places you see, and the more likely you'll create special memories to keep as souvenirs.
It has been our experience that sailing from place to place from time to time connects you with nature in a more intimate way.
The more you cruise long distance in a yacht the more you realize that there are new places to discover, places that you once only read about on newspapers or seen on the news.
Then there's the excitement part of it. You are happy to be far away from home exploring a new environment on a weekend getaway or holiday trip.
You find the fear factor thrilling and along the way build your confidence so much so that you become less afraid of water bodies and become a fan of it instead.
Even better you go for the expedition with your friends and families.
Surrounded by people who love you, and given that you get the best value for your money, there can't be anything better than cruising long distance for days.
And if you could live on sea for eternity, wouldn't you want to make that kind of a decision?
Read: Best galapagos tours