With an ever-changing landscape, river cruising is the best way to experience Europe's thriving gay scene while exploring its historic cities and towns.
When it comes to providing comfort and contemporary elegance on the rivers, Viking River Cruises are undoubtedly on top of their game.
On these cruises, you will enjoy spacious accommodations, fine dining, and some of the most captivating ship interiors you will ever see.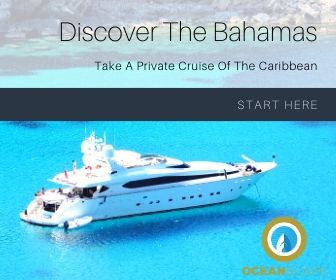 With the Longships recently announcing a 136-day itinerary visiting a staggering 27 countries, we decided to compile our selection of their best gay river cruises. 
Best Viking Gay River Cruises Reviews
Viking River Cruises allow you to fully experience the wonders of every destination you visit, from China to Southeast Asia, from Russia to Europe.
Explore new places as you soak in the European countryside along Douro, Elbe, Seine, Rhine, and Danube. Here are some of the best Viking River Cruises for gays and lesbians:
1. 12 Night European Inland Waterways Cruise on the Viking Helgi
This gay river cruise departs from Moscow, Russia onboard the majestic Helgi – named after a legendary Viking
adventurer, prince, and prophet from the 10th century who is highly regarded in Russian literature.
The Viking Helgi has been completely refurbished for new voyages on Russian waterways.
It can accommodate up to 204 passengers in external staterooms, all of which come with luxurious amenities such as resort-style beads with feather duvets, flat screen TVs, and individual air conditioning.
Travel to the famous red brick enclosure in Moscow dubbed "the Kremlin" and see historic gems such as Tsar's Canon behind the walls.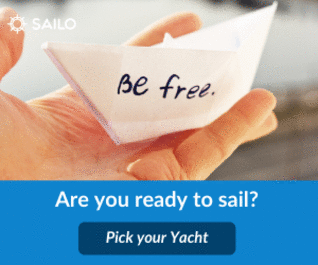 After that, disembark for a walk through Uglich, a provincial village and one of Russia's golden ring cities, before sailing off to Yaroslavl – also a Golden Ring city.
Here, you can explore the covered food market and ancient monuments on the way to the Russian village of Kuzino, from where you will visit the famous Kirillo-Belozersky Monastry established by Saint Cyril.
Once you get to Kizhi, you can admire the calm waters of Lake Onega – the second largest lake in Europe –
as you journey along to the island villa. Spend a quiet day traversing the intricate waterways as the cruise heads southwest on the scenic Svir River.
Soon you will find yourself in St. Petersburg via the Neva River, from where you can tour the iconic Winter Palace.
2. Rhine River Gay Daddy Cruise
Enjoy seven nights of an unforgettable Viking gay river cruise from medieval Basel, Switzerland to multicultural Amsterdam, Netherlands via the majestic Viking Longship Einar.
Join an intimate and super friendly group of gay friends, admirers, bears, and daddies onboard as you sail along the Rhine River.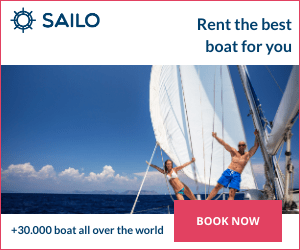 There will be stops in Strasbourg, France and other ports in Germany before you reach the lowlands of the Netherlands.
See how the scenery changes as the Moselle, Main, and Rhine river systems develop to create a breathtaking display of Gothic cities, German vineyards, Dutch windmills, and storybook villages.
Explore one of the most-loved rivers in Europe (the Rhine) and discover the spectacular landscape, medieval towns,
historic cities, grand cathedrals, and turreted fortresses of the Middle Rhine – considered a world heritage site by UNESCO.
Taste the famous white wines from the region, whose vineyards can be traced back to the Roman times, and savor Alsace's wide range of culinary traditions.
Overall, you will be treated to a brilliantly lush landscape of culture and beauty before you reach what is probably the most gay-friendly city on the planet – Amsterdam.
Other highlights of this cruise include:
Fabulous Heidelberg, inspiration to philosophers and writers
Middle Rhine Gorge with the mythical Lorelei Rock
Alsace's unique French-German culture
Spectacular views of the famous Black Forest
Multicultural Strasbourg
Marksburg Castle, standing above the charming Braubach
The wine growing region of Rüdesheim
The Gothic Dom in Cologne
One of the most interesting attributes of the Einar is that it is designed in Scandinavian styling, which utilizes a minimalist approach in order to save space.
The ship is also "green," meaning that it uses hybrid diesel-electric engines that generate up to 20 percent fewer emissions while burning less fuel.
These engines are run by solar panels.
3. 7 Night Rhine Getaway
If you just feel like leaving everything behind for a few days of self-reflection and meditation, this cruise is perfect for you.
You will have plenty of time for yourself aboard the Viking Hermod, with its quiet corners and beautiful lounges where you can sit peacefully as you gaze out at the passing windmills, rolling hills, and passing castles.
You will find these quiet moments precious as you process the breathtaking sights and experiences you have after a long day of interacting with your fellow passengers and
exploring the various traditions and cultures of each port you pass through.
The first thing you will probably notice as you step into the Viking Hermod is the abundant sunlight streaming through the two-story, glass-enclosed atrium.
The ship was made this way to facilitate the growth of real flowers, but the style also serves to provide the space with energy and natural appeal.
You may also notice a certain similarity between this ship and Seaburn's Odyssey class – that's because the vessels were designed by the same firm – Norwegian designer company Yran & Storbraaten.
Beyond the unique ambience of its public spaces, the Hermod has a variety of truly innovative features. The available onboard space has been fully maximized to accommodate:
More cabins with French and full balconies
The Aquavit Terrace, Europe's two biggest true suites on a riverboat (each with its own bedroom and living room)
7 smaller suites with separate sleeping and living rooms
4. 11 Night Kiev,Black Sea and Bucharest Cruise
After receiving a complete makeover just seven years ago, Viking Sineus offers spectacular ambience with all the luxury of a fine resort in this once-in-a-lifetime gay cruise experience.
In addition to the scheduled tours of cultural highlights to see, this cruise goes above and beyond to share with you the Viking way –
the working world, local life, and privileged access experiences that you would normally have a difficult time accessing.
Explore beautiful Kiev – one of the largest and most significant cities in Eastern Europe – and take in its historic monuments and buildings.
Also, visit UNESCO's World Heritage Site of St. Sophia Cathedral, which has been crowned with thirteen glimmering domes.
Next, proceed to the Monastery of the Caves, a vast complex of domed museums and churches founded in 1051 by monks.
The Ukrainians call this place Pechersk, a term that is derived from the underground chapels and passages dug into the rocks beside it.
From here, you can take an optional tour of Jewish Kiev or spend the rest of the day on your own.
For dinner, you can eat onboard or try a traditional Ukrainian cuisine at a local restaurant.
Afterward, the cruise sails to Zaporozhye, during which you will navigate the Kremenchuk Reservoir past vast open landscapes and undulating hills.
 Zaporozhye is the ancestral home of the Cossacks, from where lie the 6-mile long Cathedral Prospect, the dam, and the city's enormous hydroelectric plant.
Be sure to explore the Cossack Museum of Khortitsa, or enjoy a dazzling display of Cossack horsemanship by daring acrobatics accompanied with folkloric dance and music.
5. 7 Night European Inland Waterways Cruise
Set sail on the River Rhine and explore Europe like never before aboard one of the more innovative vessels from Viking River Cruises – the Viking Alruna.
As you soak in the charms of Switzerland, France, Germany, and Holland, you will love the luxurious comforts of the amenities and accommodations onboard.
Enjoy unparalleled ocean views from the Aquavit Terrace, which is located right on the bow of the ship with an outdoor/indoor viewing area and optional open-air dining.
There is a conveniently shaded sun deck too, with an al fresco herb garden, putting green, and walking track.
Once you retire to your cabin at the end of a long day, you will find all sorts of amazing comforts such as premium bath products, flat screen TV, free wireless internet, and plush, resort-style beds.
For food, the Restaurant offers world-class, regionally inspired meals with a great view of the landscape through panoramic windows,
so you don't miss a thing as you try to learn more about your new destination.
Once you arrive in Breisach, take an excursion through the rolling meadows and mountain landscape leading to the Black Forest.
Next, visit Strasbourg for a tour of the European Parliament as well as the interior of the town's famed cathedral.
At Speyer, disembark and enjoy spectacular views of the towering Speyer Cathedral before the cruise takes off again towards Kinderdijk.
Stop at Kinderdijk and admire scenic views as you enjoy a morning of brilliant Dutch diversions. 
Viking River Cruises are the leading providers of gay river cruises in the world.
The best thing about river cruise ships is that they are specially designed to navigate places where large seagoing vessels cannot fit, so you can actually access ports that would normally be out-of-bounds.
As a result, you can really get the most out of your cruise in every stop you take along the way.