Cruising from Galveston is a pretty thrilling experience that begins before you even set foot on the ship.
This Texas-based seaside city offers a unique combination of warm southern hospitality, natural beauty, and rich history.
One of the best attractions in this region is the city's museums, which houses all kinds of exhibits – from the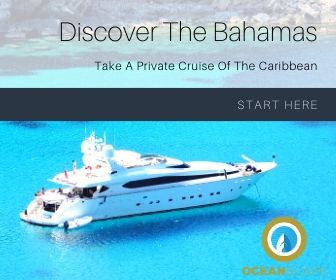 corsairs and pirates that haunt the rich and colorful past of the Gulf Coast to Galveston's history with railroads and oil.
For a fun-filled adventure, here are our selections of the 5 best gay cruises from Galveston.
Top gay cruises from Galveston
Maxed out with adventures, Galveston is the ideal place to kick off your vacation.
Experience all the excitement this place has to offer, from the massive amusement park at the Historic Pleasure Pier to the
32-mile sun-drenched shoreline along the Gulf of Mexico, with these thrilling gay cruises:
1. Greek Isles and Turkey Gay Cruise 2022
This Mediterranean gay cruise from Galveston to the Greek Isles, Italy, and Turkey starts onboard the ultra-stylish Celebrity Reflection.
On this gay cruise, you will sail through the calm, blue waters of the Mediterranean on the way to the gay friendly Mykonos and the picturesque and romantic islands of Santorini.
You will also get to visit the historic Athens, as well as have an overnight stay at Istanbul.
The Greek Islands are especially attractive to travelers.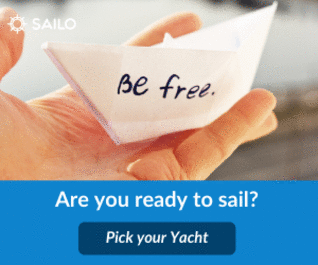 Here, you can explore the remains of ancient cultures, stroll alongside stunning coastlines, and dine on mouthwatering Mediterranean cuisine.
The service onboard the Celebrity Reflection is one of a kind. You'll be treated to gourmet dining and get access to a variety of venues for entertainment.
Guests of The Retreat will also benefit from an exclusive sanctuary that includes 24/7 lounge and private restaurant dining.
2. Carnival Dream—Galveston round-trip to Mexico and Belize
This cruise is specifically designed for gay singles, but others are invited too! As the onset of winter approaches, you can
take this opportunity to enjoy the sunny western Caribbean with your fellow passengers looking for the same thing: fun and friendship.
The voyage starts from Galveston and explores some of the most amazing destinations in Central America, including the Gulf of Mexico.
There are plenty of things to do to keep yourself entertained throughout this cruise.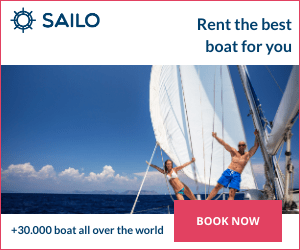 Spend your days relaxing and unwinding near the pools, lounging on your own private balcony, or join the others on deck for contests or games.
On more relaxed days, you could soak in a hot tub, watch a movie, surf the internet, catch a game in the sports bar, or enjoy a spa treatment.
When you are feeling more energetic, you can try your luck in the casino, watch live entertainment, have some fun at the
piano bar, play trivia games, dance all night, work out at the gym, or ride the water slide.
Once you get to Cozumel, you will have several water activities to enjoy, including windsurfing, parasailing, jet skiing, scuba diving, and snorkeling.
If you are more introverted, you will have a nice time sunbathing on one of the many beaches or exploring some of the nearby historical sights.
3. 7 NIGHT Western Caribbean Holiday Cruise
This cruise courtesy of Liberty of the Seas is a fun-filled adventure where you can unleash your inner daredevil at the
dueling waterslides on The Perfect Storm, or hangout on the surf simulator at FlowRider.
Liberty of the Seas is one of the Freedom fleets of ships from Royal Caribbean.
It is large and offers a variety of amenities for all travelers. The Royal Promenade is definitely the heart of the ship.
This area features glass bridges and staircases that connect to a starboard lit in blue and purple tones.
It consists of up to four decks and is usually lively with daily character parades and deal seekers.
There are many bars here as well, which is great if you are looking to make some new friends.
Your go-to venue for evening entertainment is the Platinum Theatre on decks 2, 3, and 4, which can fill up to 1,320 people.
It oozes a magnificent Art Deco-throwback sensation, from the gold-backed seats and 1920s inspired stage curtain to the cascading marble stairs at the entrance.
During the day, a small poolside stage serves as a platform for line dancing classes, belly flop contests, and sometimes a steel pan band.
You can also watch TV clips and films any time of the day on a large movie screen here.
Another central attraction on this cruise is the Royal Promenade, where shops promote sales on different items during the week such as trinkets, jewelry, and discounted T-shirts.
If you are a Trivia buff, you should also check out the Schooner Bar on deck 4, which hosts scheduled trivia events in the morning, afternoon, and evening.
On more active days, strap on a pair of skates and head over to Studio B on deck 3 for a half hour open ice skating session in the afternoon.
At night, enjoy various musical genres on different parts of the ship, from western, country, and piano music to classical guitar and Latin music.
One of the most popular activities in the evening is visiting the helipad on deck 4, where you can watch the stars or observe lights from other ships.
You can also visit On Air at deck 3 and engage in some Karaoke Superstar competition for high fives and bragging rights!
4. 9-Night Bahamas and Perfect Day Cruise
Hop aboard Independence of the Seas for this unforgettable gay cruise from Galveston.
Once the largest ship in the Freedom class (before the debut of Oasis of the Seas), Independence of the Seas has a plethora of activities for everyone. You can:
Immerse yourself into a virtual bungee trampoline experience at the Sky Pad
Engage in Battle for Planet Z for a head to head laser tag clash
Have fun at Playmakers Sports Bar and Arcade
Chill at Splashaway Bay water park
A central attraction in the ship, the Royal Promenade is flowing with activities.
With a length of up to 3 football fields, it is lined with bars, casual eateries, and shops.
It is also the go-to place for a number of special events such as the Adventure Ocean parades.
Daytime highlights include:
Karaoke
Dance classes
Wine tastings
Arts and crafts (particularly scrapbooking)
Trivia contests
Films
Art auctions
Bingo
The evening parties are an excellent opportunity to mingle with your fellow cruisers.
Expect to be blow away by Rock Britannia, which features dancing, singing, music, and costumes by performers on the bridges and along the promenade.
5. 8-NIGHT Eastern Caribbean Itinerary
Even before it received a major makeover in 2017 – where it incorporated Carnival favorites such as Bonsai Sushi,
the Alchemy Bar, BlueIguana Cantina, and Guy's Burger Joint – Carnival Dream still had a lot to offer.
The ship is one of the largest in the fleet and has plenty of space for entertainment, from top deck dance parties and comedy shows to charades and themed trivia.
Indeed, Carnival Dream is the ultimate getaway for fun-loving gay cruisers.
Unwind at the exterior Lanai Promenade on deck 5, which has ample seating and 4 cantilevered hot tubs that never seem
to be full even on busy days, or find one of the "hidden" decks onboard for a spectacular view of the ocean.
You will also find seating nooks and slivers of deck space on different parts of the ship where you can hang out with your mates or other strangers onboard.
However, do keep in mind that there a few tight spaces on the ship that may be difficult to navigate, like the internal walkway next to Ocean Plaza on deck 5.
At night, the Punchliner Comedy Club is a popular attraction, where two comedians alternate routines most nights.
For a spot at the 18+ shows, you have to get there at least ten minutes early to get a good seat.
The Jackpot Casino at deck 5 is also plenty of fun, where you will find a number of electronic poker machines, as well as Let It Ride, Texas Hold'em, roulette, craps, and blackjack tables.
Most nights actually have poker tournaments with live music playing from the casino bar.
If you play long enough at a table, you may even get free drinks from the pit boss! Other popular highlights at night include:
The Song karaoke lounge
Sam's Piano Bar with sing-along piano sessions
Ocean Plaza on deck 5 (entertainment hub with live music)
The atrium
The final sea day brings together professional dancers and carnival legends where audience members who have
participated in the nightly karaoke sessions get another chance in the spotlight.
With an overwhelming number of options, we understand why finding the very best gay cruises from Galveston can be a difficult task.
Our guide is designed to make your decision simpler, from choosing the best departure date to finding the right destination.
Owing to the current COVID-19 pandemic, health and safety protocols, as well as regional travel restrictions and guest conduct rules will vary by cruise.