If you are thinking about taking your first LGBT friendly cruise, you are probably wondering where to start.
Indeed, gay cruising has gained significant popularity over the years, and there has never been a better time to experience the best of what the world's best gay and LGBT friendly cruises have to offer.
The Best Gay and LGBT Friendly Cruises
a) Top Cruise Lines for Gay Cruises
Before you book a voyage, however, you should probably do some research on the best ports and destinations for gay cruises.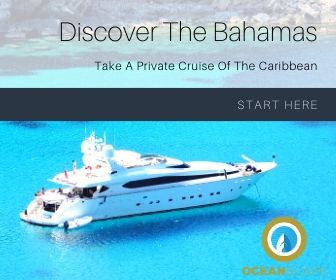 Also keep in mind that there are gay friendly cruises dedicated for singles and couples, which can make a difference when it comes to cost.
In this article, we are going to look at the best gay and LGBT friendly cruises for different categories of travelers.
1. NCL Cruises (South America)
Norwegian Cruise Line offers a unique opportunity to experience the wild side of South America, from its rich history and intricate architecture to its stunning natural vistas.
You'll pass through places such as Chile, The Falkland Islands, Uruguay, and Argentina, all featuring unique and contrasting attributes.
Despite offering lavish and contemporary accommodation with spas, lounges, bars, and extra top class facilities, these are almost shadowed by the on-shore itinerary at your disposal.
During your cruise, be sure to explore the beautiful landscape of Tierra del Fuego while on horseback, or Andes' sensational ski resorts.
Argentina, your starting port, is one of the top LGBT-friendly countries.
NCL is also an avid supporter of LGBT organizations and often charter their ships specifically for gay and lesbian cruises.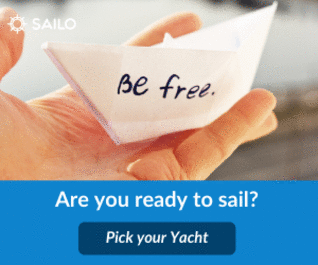 2. Carnival Cruise Line
Another LGBT-friendly cruise line that offers amazing sea experiences is the Carnival Cruise Line.
The time you spend on the ship is almost as enjoyable as when you are exploring the natural wonders ashore. Onboard you will find LGBT friendly events like:
Gay and lesbian meet-ups, aka Friends of Dorothy meet-ups
Same sex marriages with symbolic ceremonies at-sea and official ceremonies while in port.
It isn't only during a Carnival gay cruise that the company supports the LGBTQ+ community.
Carnival has been outspoken in LGBTQ+ matters, from sponsoring Southampton Pride and Seattle Pride Parade to enforcing company-wide policies geared toward preventing sexuality-based discrimination.
3. Disney Cruise Line
Sail on Disney Cruise Line and bring out your inner child. This cruise line offers LGBT cruises from the Bahamas to various islands, including Castaway Cay – Disney's own private island.
Castaway Cay is blessed with many beaches and lagoons that are excellent for snorkeling, as well as unique barbecue dining locations, shops, and walking trails.
Like its parks and resorts, Disney Cruise Line is also pretty welcoming to the LGBT community.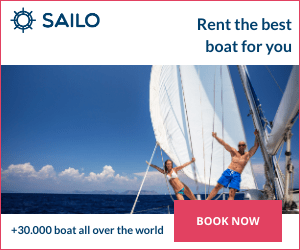 While you are here, you may want to take some time to visit one of the most popular tourist destinations in the world – Walt Disney World –
which hosts a number of LGBT events. Or pass by Universal Studios in Orlando and try one of the many fun activities there.
4. Cunard (Transatlantic)
Cunard cruises are one of a kind. Take a trip across the transatlantic aboard Queen Mary 2, the only active liner at the moment, and sail like the rich and glamorous.
Here, dinner and nights are the central attractions. Stroll along the promenade deck and dance the night away in the ship's own special ballroom – the Queen's Room.
If you are lucky, your cruise may coincide with one of the numerous LGBT-friendly events and festivals scheduled in New York throughout the year, like New York Fleet Week, NYC Pride, or even Thanksgiving.
What's more, Cunard is generally known for its efforts in supporting human rights, and the LGBT community is no exception.
The cruise line organizes and promotes LGBTQ+ meet-ups onboard on a regular basis. These meet-ups are usually advertised on its daily onboard newspaper.
5. Atlantis
Atlantis is the leading organizer of gay and lesbian cruises, hosting over 25,000 travelers every year. Launched in 1991,
Atlantis has come a long way to become the biggest gay and lesbian specialty vacation company in the world.
Atlantis cruises create a gay-friendly environment and experience so unique that you simply have to try it for yourself.
Each cruise is based around having pure uninhibited fun, adventure, indulgence, relaxation, camaraderie, and friendship.
Legendary parties, fantastic entertainment, and beautiful locations set the stage for a magical and unforgettable voyage.
One of the best things about cruising with Atlantis is that almost everything is covered in your one-time fare.
In addition to beautiful and comfortable accommodations, your fare covers all onboard activities, parties, and entertainment, as well as most meals.
Some of the theme nights are legendary, showcasing varying types of music from the classics to the hottest club bangers of today.
And you will always fit in – there is no pressure to step on the dance floor or dress up in weird outfits to enjoy the experience.
You can simply hang back with a few friends, watching the mesmerizing lasers and lights as you get lost in conversation.
6. Royal Caribbean International
If you are looking for a big, bold megaship to sail you across the Western Mediterranean, Royal Caribbean is a great option.
This cruise line returned to sea on July 2021 with a 14-night Mediterranean special visiting a number of ports like Lisbon, Barcelona, Naples, Rome, Nice, and Gibraltar.
The liner's Symphony of the Seas is the world's largest cruise ship with extraordinary features.
Take a stroll through a full-size park, nestled in the middle of the ship, or take in the sounds and sights of the outdoor boardwalk.
If you are a thrill seeker, try surfing, rock climbing, or taking the longest slide at sea.
A friendly robot bartender is available at hand to serve you anything you want before you settle down for one of the many onboard entertainment options.
7. Princess Cruises
Enjoy a variety of interesting itineraries by sailing with the Princess Cruises. Princess has a large following especially because of the Sapphire Princess.
This ship is packed with exceptional dining options like the beloved Italian restaurant Sabatini's, as well as several interesting clubs and bars like the stunning Skywalkers nightclub overlooking the wake of the ship.
It is also known for its helpful and friendly staff and crew, who are always ready to assist and are probably one of the reasons Princess Cruises has been voted Best Cruise Line for 4 consecutive years at the Cruise Awards.
You can also sign up for one of the meet-ups advertised in the daily onboard newspaper, or join an LGBT event hosted by the crew aboard the ship.
8. Viking River Cruises
River cruising is a great way to experience the historic cities of Europe, and you can do this using the Viking River Cruises Longships.
Viking river cruises offer unique shore excursions that take you deep into these cities for a more complete exploration.
The ships themselves provide contemporary comfort and elegance with scandi-inspired interiors, spacious suites and staterooms, as well as fine dining.
Take a romantic cruise along Danube River, sailing between Regensburg and Budapest, taking you through Passau and Krems.
Vienna is also popular among gay travelers using Viking River Cruises, where you can experience the Baroque architecture and ambience of the city.
The best thing about river cruising is that it is relative more intimate, which makes it easier to meet new people and make new friends onboard.
9. Azamara Club Cruises
Azamara Club Cruises will take you to Vietnam, Thailand, and Malaysia in small-boutique ships.
Known for destination immersion, Azamara cruises allow you to immerse yourself in your journey by staying longer in port.
Enjoy authentic onboard service as you sail to experience the world with Azamara Club Cruises.
This company has won Best Small Ship Cruise Line for 7 years consecutively and prides itself in providing exemplary
onboard service in between ports, from world class entertainment and destination-themed programming to meet and mingle cocktail parties held in the Living Room.
They also have very friendly international staff to ensure every part of your journey is as accommodating and comfortable as possible.
The cruise line has intimate, club-like ships that travel to a wide range of destinations where you will discover immersive cultures in both hidden gems and famous hotspots.
Travel all the way to the Tuscan countryside and enjoy an overnight stay in a quaint bed and breakfast hotel.
10. Holland America Line
If you are travelling to Australia and/or New Zealand, Holland America Line offers great LGBT friendly cruises.
Cruisers on these ships have praised the line's dedication to conventional cruise activities such as ballroom dancing and afternoon tea, while also incorporating newer options like live music offerings.
In particular, Lincoln Center Stage, Rolling Stone Rock Room, Billboard Onboard, and BB King's Blues Club draw a lot of people on most nights.
You can also take complimentary computer classes, culinary classes, and wine tastings and blendings (on certain ships) onboard.
Some guests just love to hang out in the top deck Crow's Nest. Here, you will often find people playing board games or cards, some solving a jigsaw puzzle, and others reading a book.
b) Best gay and LGBT friendly river cruises
An affinity for cruising, whether on ocean or river, does not discriminate.
River cruises have a large fan base they emphasis more on ports of call than the activities and amenities aboard.
They are also relatively smaller, thus providing a more intimate and inclusive experience for everyone.
However, river cruise companies still fall short when it comes to serving the LGBTQ market. Some of the most popular ones include:
1. Avalon Waterways
Avalon Waterways offers several gay-friendly river cruises throughout the year. The cruise excursions are customized to cater for LGBTQ travelers.
2. Brand G Vacations
This company is known for providing numerous river cruises and land tours. They have a single supplement if you are traveling alone and are looking to make new friends.
Some cruises also offer roommate matching programs, which is a great opportunity to make a new acquaintance while saving money.
Brand G Vacation itineraries run across the globe, including expeditions on the Amazon, Rhine, Mekong, Ganges, Douro, and Danube rivers among others.
3. Olivia Travel
Olivia specializes in lesbian cruises and offers charters on both ocean and river ships.
Onboard, you will find entertainment and programming that is specifically designed for the passengers.
There are actually onboard coordinators whose work is to keep solo travelers involved and engaged. Single travelers also have the option of room sharing.
4. Uniworld
Uniworld river cruise ships are elegant floating hotels with original works of art, custom fabrics, exquisite antiques, and inviting spaces.
All ships are inspired by the rivers on which they cruise. From the sumptuous antiques and furnishings to the personally-selected original artwork, custom made fabrics, color palettes,
and distinctive themes, each element has been carefully considered and seamlessly rendered down to the smallest detail.
The spacious suites come with convenient butler service, huge all-marble bathrooms with Asprey body and bath products, a double vanity, fresh fruit and cookies delivered daily, a fully stocked bar, and more.
The ships themselves blend ultra-luxurious amenities and the latest technological innovations with old-world elegance.
5. R Family Vacations
This company has been creating vacations for the LGBTQ community since 2004. It has served more than 20,000 passengers since its debut and now offers some LGBT adult-only cruises.
6. Vacaya
Vacaya specializes in LGBTQ cruises and even offers sensitivity training to its staff when it comes to chartering cruises.
There are gay members of the staff onboard, as well as outreach programs in port where you can give back to the community.
Management is very keen on its travels. Executives visit the ship weeks before the cruise takes off to discuss clientele needs with the onboard staff.
Interactions between guests and the crew are also monitored to ensure everything is going smoothly.
What Are The Best Gay Friendly Cruise Lines For Solo Travelers?
Traveling alone can be quite liberating, and this is even truer when you are on a cruise – with the sea as your backyard.
There is loads of downtime to unwind, rejuvenate, and perhaps go through all those books you have been meaning to read for a while now.
The benefits are many, but there are a few quandaries here and there.
Most notably, traveling solo can cost you up to 200 percent of the advertised cruise fare in order to cover for the "other" passenger.
A few cruise lines will go the extra mile to cater for solo travelers.
Some gay friendly cruise lines will significantly reduce or actually waive single supplements to fill berths, while others
offer dining options or meet-and-greets for single cruisers (which makes it easier to make friends onboard). Here are some of those cruise lines:
1. Norwegian Cruise Line
Norwegian Cruise Line has a gone a long way to make traveling easier for the solo traveler by installing a bank of studio cabins on their newer ships.
This revolution began with the Norwegian Epic, which still has the most studios – 128.
Other NCL gay cruises for singles include the Norwegian Encore, Norwegian Joy, Norwegian Bliss, and Norwegian
Escape with 82 studio units each, as well as Norwegian Getaway and Norwegian Breakaway with 59 studio cabins.
If you are traveling to Hawaii, you can book one of the four studios on Pride of America.
These miniature accommodations can fit in a private bathroom, flat screen TV, and full-sized bed, and some have windows that offer spectacular views.
The cherry on top is the exclusive Studio Complex and Lounge – an elegant hangout space with its own coffee-making facilities, large screen TVs, daily hosted pre-dinner gatherings, and a bartender at your service.
2. Holland America Line
Solo cruisers love Holland America Line because it offers numerous programs and activities that do not require partners,
and which can also be a great opportunity to make new friends from the other friendly cruisers.
For instance, most cruises have a certain program known as The Single Partners Program, which offers hosted solo traveler events and games.
The biggest and newest vessels from the company – Rotterdam, Nieuw Statendam, and Koningsdam – offer twelve solo cabins.
These cabins range from 127-172 square feet in size and all offer ocean views.
What's more, you get to enjoy the same amenities as those of a double occupancy cabin at the price of one, except with a twin bed.
3. Royal Caribbean International
Odyssey of the Seas, Anthem of the Seas, Ovation of the Seas, Spectrum of the Sea, and Quantum of the Sea all have 28 studio cabins that are dedicated for solo travelers.
Some have virtual balcony cabins while others have staterooms with actual open-air balconies. These units range from 101-119 in size and are all equipped with full size beds.
Symphony of the Seas and Harmony of the Seas also offer two categories (outsides and insides, though none with true or virtual balconies).
They have 15 cabins as well, but they are smaller – starting from 96 square feet.
Royal Caribbean ships offer a number of singles-friendly activities that allows you to socialize with other passengers and have just much fun as the couples.
These include cooking classes, wine tasting demonstrations, group fitness activities, and even scuba training in the pool.
4. Cunard
Cunard traditional ocean liners and cruise ships have been a haven for gay solo travelers for a long time, and the convivial atmosphere aboard the ship will have you making new friends in no time.
Queen Victoria and Queen Elizabeth, in particular, each come with 9 mid-ship single occupancy cabins –
one standard inside cabin and 8 ocean-view cabins. Meanwhile Queen Mary 2 has fifteen ocean-view single occupancy cabins.
There are many activities onboard that are ideal for solo travelers.
You can relax in the spa, play a number of rounds of team trivia, enjoy captivating theatrical performances, or attend lectures by experts in different fields.
5. Crystal Cruises
Crystal Cruises is quite known to solo luxurious travelers, who can make up to 25 percent of the guests on some voyages.
Solo cruisers are drawn to the numerous single-friendly activities, not to mention supplements can drop up to 10 percent for certain categories.
Crystal Serenity and Crystal Symphony, in particular, tend to be spacious while accommodating relatively fewer passengers (980 and 848 passengers respectively) – which creates a unique sense of community.
6. Seabourn
Seabourn has small ships that stimulate a certain cozy and social ambience, assuring you that you won't be overlooked when traveling alone.
One lovely Seabourn tradition is to have its entertainers, staff, and officers host tables during dinner on virtually every night.
When it comes to invites, single travelers get special consideration so you don't have to dine alone if it's not your choice.
A staffer escorts all travelers across the dining room, which is a nice gesture especially if you are a solo traveler.
Pricing is a little bit high though. Premium suites can cost up to 100 percent more than the double occupancy fare for single bookings, while the standard single is 75 percent more.
What Are The Best Gay and LGBT Friendly Cruises for Couples?
1. Viking Ocean Cruises
Viking Ocean Cruises offer sufficient ways to get intimate with your partner while absorbing your surroundings from your stateroom's veranda or by the common area's fireplace.
Spend your time onboard admiring the ocean views, relaxing in the sauna or snow grotto, or sipping tea at the Wintergarden lounge.
2. Seabourn Cruise Line
Seabourn is a great option if you are looking for a more intimate cruising experience.
There's a couples massage waiting for you and your partner, as well as an elegant meal prepared by Michelin-starred chef Thomas Keller.
You can even have rose petals laid on your bed to spice up the mood.
3. Crystal Cruises
From its elegant amenities to its sophisticated accommodations, Crystal Cruises offer numerous ways for you and your partner to have some quality time at sea.
Get a couples' massage in the spa and then unwind at the Promenade deck, enjoying the 360-degree ocean view.
4. Azmara Club Cruises
The large Azmara ships can only carry up to 700 passengers, thus creating ample spaces for cuddling with your partner.
Head over to Prime C – the ship's steakhouse – for an intimate dinner before retreating to the Cabaret Lounge.
Be prepared to explore further into the ports as Azamara is known for its cultural immersion programs.
5. Oceania Cruises
Oceania offers two of the most important things for gay couples when it comes to vacationing: a kid-free environment and upscale amenities.
The cruises boast a casual country club ambience and are especially suitable for older couples who are drawn to enrichment programs such as cooking classes, dining on French cuisine, sipping cocktails in the jazz lounge, and relaxing at the spa.
6. Regent Seven Seas Cruises
Regent knows how to set the tone for romance with the addition of the new Serene Spa and Wellness center and its "elegant casual" dress code.
The all-suite accommodations of this cruise line offer ample room for you and your partner to spread out.
7. Celebrity Cruises
Celebrity offers numerous opportunities for romance, whether you are reconnecting while dancing the night away or during a couples massage.
Sip cocktails at the Martini Bar and crush or listen to live jazz music at the Lawn Club.
There are specialty restaurants as well like Tuscan Grille for those celebrating a special occasion.
8. Silversea Cruises
Small ships attract couples who are looking for an intimate cruising experience, and this is what Silversea Cruises is all about.
You and your partner can sign up for romantic excursions onshore or enjoy some quality time onboard at the piano bar or the spa.
You will have access to a personal butler to help with services such as setting up scented baths or providing breakfast in bed.
9. Cunard Line
With its themed galas, spa treatments, ballroom dance lessons, liquor tastings, and enrichment programs,
Cunard is ideal for couples aged 50 and above who appreciate the upscale, old-world atmosphere of the line.
For a more comfortable cruise, consider going for one of the Queens Grill or Princess Grill suites with more space and concierge service.
10. Princess Cruises
Longer Princess cruises do not draw many families, which is great for traveling couples.
You and your partner will be treated to a number of onboard activities like food and wine tastings, and salsa classes.
Take shore excursions to spice up the romance, like Bon Appétit culinary experiences or local-led sightseeing trips.
How To Pack For An LGBT Friendly Cruise
Packing for gay or LGBT cruises is almost the same as packing for any other voyage.
However, if you are looking to book an all-gay chartered cruise with a company like Atlantis, there are a few tips you should keep in mind when crossing off your packing checklist.
1. Travel light
This advice applies to any type of cruise. You don't need to pack your whole wardrobe when going on a gay friendly cruise.
Try to stick to a few essential outfits that you can easily change up during your journey. To stay fresh, spritz your cloths with a little mixture of water and vodka.
This technique will help fight odors and has been proven to be effective in all sorts of fabrics, whether it is a blouse or a pair of shorts.
2. Pack up on swimsuits
You will need your swimsuits especially if your itinerary calls for numerous in-port stops with access to the beach.
3. Protect yourself
Do not forget to carry your sunscreen as you will probably be spending a lot of time in the sun.
If you are planning to bring sex toys onboard, keep in mind that some countries are not that laid back when it comes to possession of sexually explicit materials and can be cause for arrest or detainment.
Do your homework in advance before you decide if you really want to bring it along. 
4. Pack essentials
Squeeze in an extra swimsuit and outfit in your carry-on in case one of your bags gets lost or is delayed on the way.
It is also advisable to always carry your medications and additional toiletries onboard, so that you can stay fresh and healthy throughout your voyage. 
5. Costumes
Gay cruises are often characterized by costume parties. Do your research to find the best costume to carry onboard.
6. Shoes
Bring shoes that are appropriate for your travel destination. Ideally, go for shoes that are suitable for sunbathing, biking, or hiking.
So be sure to pack some hiking boots, a pair of sneakers, and sandals depending on where you will be exploring.
7. Important documents
This is a serious issue, especially if you are traveling out of the country. Some of the documents you should consider bringing along include:
Phone numbers and addresses for the consulate or US embassy in the country(s) you are visiting
Emergency contact information
Parentage and/or your kid(s)' custody documents
Health and legal documents (such as a healthcare directive or living will)
FAQs
Can you travel solo on a gay friendly cruise?
Yes, you can travel alone on an LGBT friendly cruise. Be sure to choose a cruise line that is more likely to attract your peers for a more wholesome experience. You can also book a hosted singles cruise, which makes it much easier to make new friends onboard.
Is it safe to go on a gay cruise alone?
In most cases, it is safe to go on a cruise alone. However, you should treat the experience like any other solo expedition and always stay alert.
How can I find a roommate for a gay cruise?
If you are looking for a roommate to share accommodation costs on your upcoming cruise, there are apps you can use. CabinMate is especially popular for this purpose. The app matches you with a solo traveler like yourself so you can share a cabin and save up to 50 percent of the solo rate.
The best gay and LGBT friendly cruises offer a combination of exemplary onboard facilities and an entertaining itinerary.
Whether you are looking for your first gay friendly cruise or just need a romantic getaway for you and your lover, these cruises will keep you occupied with a plethora of activities.
Immerse yourself in captivating shows, performances, classes, and games, and get the chance to make some new friends en-route to your destination.