Humans have been sailing from east to west cost for thousands of years.
In fact, what started in Egypt as a means to navigate the Nile River has over the years become a means through which we can explore the most exquisite places in the world.
These days, sailboats are ideal for recreation and exploration. And although they are not as big as trawlers and yachts, they are still roomy,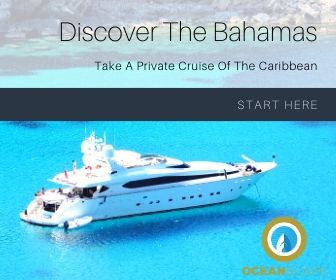 Like the Best Cruising Sailboats Under 40 Feet teem with a ton of bells and whistles that make them worth it for those of us who're religiously addicted to exploring the blue waters.
While sailboats come in a wide range of sizes, our focus in this guide is on the best modes under 40 feet.
Like the 470-feet Sailing Yacht A, the longest model ever built for the seawaters, the sailboats under 40 feet can give you the best of pretty much anything you need.
The sailboats that we'll look at in details in this guide are: 
Najad 355
Hunter E33 and
Island Packet Estero
All these boats are large enough for the blue water, and they're well built for weekend sailing, crossing the oceans, and living aboard.
Best Cruising Sailboats Under 40 Feet
1. Najad 355 Sailboat
The sailing community applauds Najad 355 for being a remarkable build that deliver the best sailing experience on a passage and stays comfortable at anchor.
For many of us, the Najad 355 would be the best sailboat to take on a long blue water trip or just simple weekend cruising.
Modest in size, with a low center of gravity and sturdy composite structure,
the Najad 355 is the cruising sailboat to take to the long haul and explore the adventurous places that lie beyond.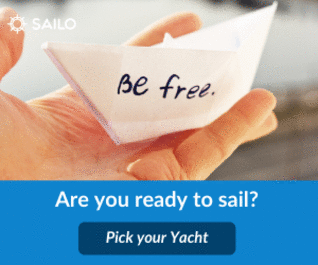 In addition to the deck being easy for the owner to traverse, the combination of modern hardware and an ancient teak deck gives the sailboat quite a strong theme.
There's a breathtaking scenery aboard, with the hull, deck, accommodations,
and rig harmoniously married to each other to demonstrate an incredible line of design by someone who has been in the boat business for the longest time yet.
Vacuum bagged and resin infused, with a core that extends upwards from the bilge, the hull offers a fine entry into a wider beam while carrying a flat underbody.
Attached to the wheel by a chain look and rack-and-opinion gears is a spade rudder that completes Najad 355's underwater set.
Step into the cockpit of this under 40 feet sailboat and you get a warm welcome into a cozy space for the helmsman.
With comfortable seating behind the dodger that offers protection to the forward edge of the cockpit and the companionway,
the cockpit no doubt feels snug and safe. Najad 355 handles well under way.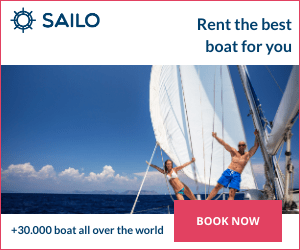 Sailing at 6.9 miles an hour in about 14 knots of wind, and tackling tight sailing angles efficiently owing to the positioning of the heel,
this sailboat undoubtedly delivers plenty of power for at sea expedition. In flat sea, the 28 HP Volvo engine
can power Najad 355 at a standard speed of 7.1 knots at 2,200 RMP, which essentially goes up to 2,500 RMP once the boat reaches its hull speed.
While a higher RPM doesn't increase the speed of the sailboat, you do at least get as smooth run throughout.
Najad 355's gas tanks are made of stainless steel, a material that's not only robust but also stain and corrosion resistant.
There's a pump out at the bottom of the fuel tank, which is a great addition to have on a sailboat this big.
At the very least, the pump out makes it easy for you to remove accumulated slug and keep the engine in good condition.
Expect some noise from below the sail drive, but that shouldn't be such a big issue.
In addition to there not being vibration from the prop thrust, the rudder of the unit does feel quite responsive throughout the expedition.
Moreover, Najad 355 needs just a small amount of rudder deflection to maneuver in reverse.
Related Read: Best small sailboat for beginners
2. Island Packet Estero 36-Foot Sailboat
Island Packet found a way to beat the completion down to dust, and that, for a long time,
has been by focusing on a relatively narrow niche, the brand's strongest competitors are the older boats that it has built.
Since inception, this Florida-based boat company has focused on building boats with moderate displacements,
which can endure the bumps and storms that cruiser encounter. And they've built every model to handle successfully on calm blue waters and rough seas.
The brand currently has seven boats built to completion, ranging from the 48-foot IP 485 to the Estero. 
The Estero, a 36-foot sailboat, is the latest model with distinctive features, yet one that doesn't go too far from the brand's recipe for success.
Island Packet Estero fits those who need an under 40 feet sailboat that uses a bow thruster to get off the dock.
Estero's thruster takes away the need for a heap of gear shifting and pulpit shoving, making it easy for the helm to maneuver the narrow corner of the marina.
Built by Bob John, a former rocket designer and surfboard engineer, Estero features a draft and a long keel that houses the propeller and the rudder.
Bob has the chain plates, and flanged deck glued and bolted to the hull and the base interior molding attached to the bulkhead and the hull.
When it comes to accommodations, Estero no doubt gives you just what you need for the price the sailboat demand.
Below the deck is a visual space that flows freely from the companionway steps all the way to the wraparound dining area that stretches t to the anchor locker.
The spacious interior can accommodate up to four people, so having occasional guests come around is a good way to work on your social life while at sea.
The quarter berth in the starboard is a handy navigator's seat, and it has a pocket door that closes it for privacy, which is particularly useful if you have guests around.
Some boaters argue that Island Packet Estero can't go long distances. Some say it can maneuver high seas and hold up for extended sea expedition.
In our eyes, the best way to judge whether Estero can handle is to put it to the test, not just on the lake but also at sea.
Instead of a cockpit seat that's too short to allow you to stretch out, Estero installs a 7-foot bench seating and a layout that allows you to lean comfortably.
The cleats aren't in the right angle, so you will need to adjust them, or they'll require an extra reach.
Some Estero sailboats include a swim step, which is something many users would definitely want. 
Read: List of single handed sailing Dinghies
3. Hunter E33
Hunter E33 has been around the world more times than current sea travel stats shows.
Fully revamped for a new look and a vibrant touch, with new innovations that enhance speed, handling,
and comfort, Hunter E33 speaks for its own value without the need for the price sticker.
And while it's an expensive model, with the price point ranging between $50,000 and $90,000 depending on the dealer or the owner you choose to buy from,
it has the bells and whistles that make it one of the best cruising sailboats under 40 feet.
The Hunter E33 is a versatile cruise sailboat, a build you can use to live on if you wish to be away from
home for few days and a cruiser to explore places you've never been to before.
Its 33.6 feet long, with a hull length of about 33.1 feet, a 6.6-foot headroom, and a standard sail area of 625 square feet.
Step aboard and you get into a space that feels exactly like home, perhaps even more luxurious a space than what you've ever imagined.
Instead of trying to squash too much into a small hull, the Hunter Design Group balances every component for a truly premium upgrade.
Underneath the waterline is a hard chine that planes at lower speeds and pushes water out and away,
giving the sailboat a great degree of lateral resistance and a high level of stability while under way.
By moving the cockpit pedestal a few inches back, Hunter Design Group was able to create a spacious cockpit area to create more space for the helmsman.
The winches of the headsail are not only placed sturdily to the helm, but they are also of the right size.
At the rear are two additional seats, which make the impregnable aft pulpit a more social area to spend time with your folks.
Read: Cheapest place to live on a boat
While there are dozens other under 40 feet sailboats out there, these are by far some of the best ones recommended by hundreds of sailors.
Their construction is up to the standard, and they're so spacious aboard that they can make good options for weekend holiday trips and full time living.
Keep in mind that they come at different prices, so you to have to evaluate the financing options at your disposal options before buying.