Gone are the days when cruise ships were a reserve for older people and newlyweds.
Nowadays, cruising vacations are a popular thing among 18-year-olds and young adults.
And with over 40 cruise ships in operation, you're probably wondering which are the best cruises for 18 year olds?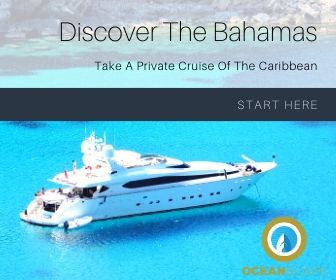 Cruising vacations are often compared to a candlelit dinner; if you choose the wrong wine, you may ruin the entire experience!
It's no secret that 18-year-old are traditionally difficult to please and can wreak havoc on an otherwise blissful vacation.
Therefore, it's crucial to pick the right cruising line; otherwise, you will end up dealing with a bored, grumpy young adult.
The good news is that most modern cruise lines are more accommodating to 18-year-olds than before. With competition running high for this new market, most cruise lines are trying to outperform each other in keeping these 18-year-olds happy.
Some offer custom-made pool activities, spa treatments, and flexible dance festivals (featuring discos, bars, and rooftop sun decks).
Whether they will be cruising alone or with you and the family, you need to pick a cruise line that will keep them entertained and give them the most memorable experience.
Speaking of memorable experiences, here is a list of some of the best cruises for 18-year-olds
Best Cruises for 18 year olds
Renowned for its freestyle cruising, the Norwegian Cruise line offers some of the best programs and amenities for 18-year-olds.
A good example is the freestyle dinner, where travelers are not restricted to a specific dinner plan, making your nights more flexible and relaxing.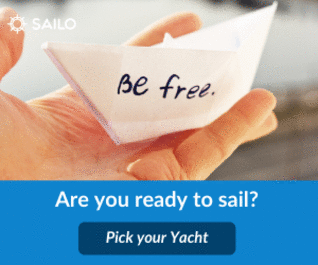 The casual ambiance on the Norwegian cruise line is a major attraction for young adults.
The magnificent spinning waterslides aboard ships like The Breakaway and The Getaway are some of the spectacular outdoor activities that will keep any 18-year-old busy.
Young 18-year-olds who like parting and gambling will be intrigued by some of the entertainment programs offered by the Norwegian Cruise Line.
Young adults can hang around the casinos or spend the afternoon sipping nonalcoholic drinks in one of the many bars available.
They can also opt to relax around the swimming pools while enjoying the afternoon pool parties. The evening parties at The Ice Bars and The White Hot party are simply exhilarating.
Other onboard facilities include:
A challenging walk-the-plank rope course
Massive water parks with magnificent slides like The Epic Plunge
A 32-foot rock climbing in inbuild cliffs
A high-tech sports deck fitted with a basketball court, bungee, and ice skating field.
Note: the latest Norwegian cruise ship, "The Norwegian Joy," is equipped with a world-class go-karting track
Points To Note
18-year-olds traveling alone can purchase alcoholic drinks on international waters if they have written permission from their guardian.
18-year-olds can play and bet at the casinos.
With more than 25 ships, the Carnival Cruise line is arguably one of the best cruise lines for 18-year-olds traveling alone. From the name itself, "carnival."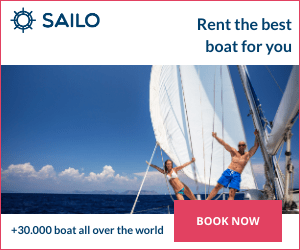 You get a feeling that It's all about fun! Carnival "fun cruises" are centered on entertainment, vivid nightlife, and full of daytime relaxation.
These ships are famed for their festive-like vibe, including night parties and exciting on-shore excursions. The Carnival Vista Ship, for example, has a top-notch I.M.A.X. theatre and a mini-golf course.
In addition, most Carnival ships are parked with beautiful bars, and their latest addition (Carnival Breeze) has an inbuilt craft brewery.
Young adults who love reading can spend their afternoons reading at Dr. Seuss Bookville – (a dynamic library stocked with thousands of exciting books).
Other notable features that may  appeal to any 18-year-old include:
The "Skyride"- a state of art bicycle track with heart-pounding views overlooking the Sports Square beneath.
Gigantic Waterworks water parks with multiple waterslides
The "thrill theater." – a 3-D movie theater fitted with vibrating and bubble-like special effects.
Shore excursions such as horse riding and jeep adventures at Cozumel and Grand Cayman.
Points To Note
One must be 21 years and above to consume alcoholic drinks regardless of where the ship is cruising.
18-year-olds are allowed to gamble at the casinos under the supervision of a 21-year-old.
If you are under 21, you must share your cabin with someone over 25.
Also known as the oasis of the sea, The Royal Caribbean cruise lines are particularly well–designed for 18 to 21-year-olds. They are well suited for young adults who want more from their vacation than just a simple poolside party.
These cruise ships are practically floating playgrounds, complete with rock climbing cliffs, ice skating fields, mini-golf courses, basketball courts, and other facilities.
Young adults can start off their vacation by climbing up the 40-foot wall, sharpen their surfing skills on the FlowRider surf simulator or sign up for some scuba diving lessons.
Then, at night they can cool off in one of the many bars available, catch amazing night Broadway shows like "Mamma Mia!" or, better yet, have a blast dancing in the late-night clubs.
Other memorable activities include:
Hanging out with the robotic bartender at  Bionic Bar
Taking skydiving lessons using a skydiving simulator (Ripcord by iFly)
Ice skating and ziplining
Points To Note
You have to be 21 years old to buy alcoholic drinks, except for Europe, where parents have to sign a waiver allowing 18-year-olds to drink alcohol.
You must be 18 years to play at the casinos.
You have to share your cabin with a 21-year-old in you are 18 years.
Celebrity Cruises prides itself as an all-inclusive cruise line for 18-year-olds. Offering a modern luxury experience like no other, and a good example is their latest entrant, "The Celebrity Equinox.".
This 2800 cruise ship is bold, stylish, and elegant –  from its decor, which includes a live tree in the main hall, to its luxury theme, topped up with some amazing dining areas.
Celebrity Cruises have ingeniously centered all their 18-year-olds programs around four fun-filled pillars of interest – (Art, S.T.E.M, Culinary, and Recreation).
In addition, they have cleverly created over 400 onboard activities in partnership with Lonely Planet.
While this seems more like a laid-back cruise ship, young adults who want to burn off some energy can visit the Lawn Club for some bocca game or mingle with new friends at the picnic site.
In addition to that, they have customizable camping at sea programs for those who enjoy camping – you will never be at the same camp twice!
Other notable activities include
Attend Glass classes and learn how to make  beautiful artworks using molten glass
Play one of the most popular T.V. shows (Deal or No Deal) in which participants deal for monetary gains.
You can also opt to play pool volleyball against ship officers.
Known for its short cruise excursions, the P&O Crusie is a favorite for many 18-year-olds traveling alone.
Their three to five nights packages allow young adults to enjoy a cruise vacation without breaking the bank.
Targeting the British market, the interior décor of all the ships reminds vacationers of its history.
One good example is their latest vessel, "P&O Brittania." which has the entire hull covered with a Union Jack flag!
With an exclusively dedicated deck area, young adults can relax in the huge hot tubs while sipping mock mojitos.
They can also enjoy themselves inside the Sports arena playing tennis, basketball, football and cricket.
Other notable attractions include:
Meet and interact with famous chefs like James Martin while having dinner at the Cookery Club.
Enjoy exquisite gourmet cuisine.
A breathtaking visit Lifou island
Onboard entertainment, especially the "Life as we know it" music concert
Frequently Asked Questions
Let's have a look at some of the questions asked by 18-year-olds thinking about joining a cruise vacation.
1. Can 18-Year-Olds Drink On Cruises?
The general perception is that anything is ok in international waters. However, the truth is that these cruise lines have rather strict regulations controlling the age at which one may consume alcohol, gamble, or even book a cabin alone.
To answer the question! Most cruises will not allow 18-year-olds to drink alcohol. However, some will let them drink while in international waters as long as they have written consent from their parents.
2. Can I Go On A Cruise By Myself At 18?
Most ships will only allow 18-year-olds to travel if they are under the supervised provision of a 21-year-old.
3. Can You Use A Fake ID On A Cruise?
When selling alcohol, the cruise personnel are obligated to check the validity of your I.D. If you do not have a legitimate I.D. or you are using someone else I.D., you are in immediate breach of the ticket contract, and you might be dropped off at the next stop.
With the 18-year-old and young adults market, opening-up cruise ships are doing all they can to appeal to this target group. So it's not that hard finding something that will work for you.
While choosing the best cruises for 18 year olds, be sure to check out their dos and don't list. You don't want to end up ruining your vacation just because you didn't follow the rules.