Are you looking for the best cruise lines with toddlers? Do you want to find a suitable cruise that is appropriate for your preschooler?
If so, then this post is just what you need! We will explore some of the best cruise lines with toddlers.
Every parent knows that traveling with a baby or toddler can be challenging.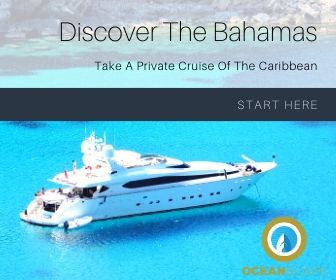 After all, toddlers and babies fidget a lot while traveling. They also struggle to adapt to new bedtime routines and even refuse to eat foods other than those they are used to.
With such overwhelming challenges, you may be hesitant to plan a cruise vacation with a toddler – and it's understandable!
But the truth is, cruising with a toddler is actually more fun and easier than you think. In fact, after your first vacation with your young one, you will be yarning for another family voyage.
However, there are still several variables to consider before cruising with a toddler. Do they have toddler-friendly cabins?
Or which onboard activities are available for my baby? To keep your mind at ease, let's look at some of the best cruise lines for toddlers, plus some fun tips for cruising with a toddler.
Best Cruise Lines with Toddlers
What Should You Know About Cruising with Toddlers?
Cruises are generally marketed for adults; however,If you're planning on cruising with your baby, there are several things that you should know before getting on board the ship!
Most cruise lines typically set age limits, and it varies from company to company.
Some cruise lines recommend that children be at least six months old before going on their cruises, while others suggest they must be two years or older to enjoy their kids' programs without an accompanying adult.
Most ships will have cribs and Pack 'n Plays available in their children's centers if requested at least one week prior to departure.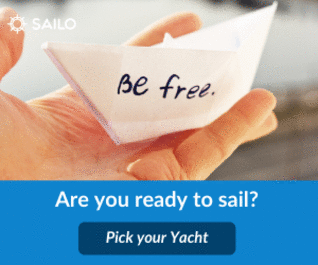 However, bringing your own gear is highly recommended not to inconvenience fellow passengers who might find it challenging to accommodate young travelers' needs during such a long trip.
List of Fun Things To Do On A Baby/Toddler  time Cruises Include:
Play Areas: – Specially designed to be safe zones from which parents can keep an eye on their children but still allow them to explore independently.
Sensory Room: – Where little ones can enjoy a variety of features that stimulate taste, touch, sight, and sound without the worry of getting lost or running into anything.
Baby Care Centers: – With a variety of amenities to make it easier for parents who are on the go.
Toddler Play Areas: – Play areas that are explicitly designed with toddlers in mind.
Best Cruise Lines With Toddlers
If you're considering cruising with your toddlers or Babies, here are some of our favorite options for the best cruise line for preschoolers:
Many of the Disney Cruise ships are designed with a family touch in mind. There's something fun for everyone, including toddlers.
From Pirate-themed parties to Club Oceaneer assemblies and Character Greeting sessions (including breakfast, lunch, dinner).
Babies and toddlers have their own play area on Disney Cruise Line that is equipped with toys, books, and videos.
There are also a variety of activities available for the little ones – from arts & crafts to movies or playing in children's pools.
Toddlers can even attend Camp Mickey Mouse, where they'll make new friends while learning about different cultures!
Parents will be relieved to know there is an outdoor splash zone onboard that features toddler-friendly water slides and kiddie pools like Nemo's Reef.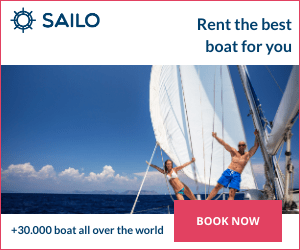 It may not provide all-day entertainment, but it gives moms some time away without worrying about soaking wet kids running amok!
Norwegian Cruise Lines is great for little ones because it offers a "Nursery" program, where up to two toddlers under three years old can be dropped off while parents enjoy the cruise.
The Nursery maintains the same hours of operation as childcare on Norwegian's other ships and provides your child with an age-appropriate curriculum designed by early childhood experts.
This means that you don't have to worry about missing out on any excursions or nightly shows just because your toddler isn't in daycare.
And if you need some time alone but want to keep tabs on what they're doing, ship-wide WiFi makes it easy!
Norwegian also offers a variety of fun for kids, including one-day passes to the "Kids' Crew" supervised play area.
Plus, they also offer discounted rates on babysitting services with their "Family Time program" – all you need to do is book an appointment online!
So if you've got more than one kid (or two), this might be worth checking out first before booking elsewhere.
Royal Caribbean is a great option if you're looking to take an extended cruise with your preschooler.
There are several daycare programs on each of their ships, and the largest one can accommodate roughly 100 children at once!
With other perks like daily field trips and regular special activities, this cruise line also has something fun planned for every family member.
Royal Caribbean offers a complimentary "DreamWorks Experience" for kids under three.
Kid friendly cruises from Florida
This includes a Meet and Greet with DreamWorks characters, plus the chance to see The Boss Baby in theaters onboard!
Plus, if you're traveling solo or need some time away from your baby, they have an excellent childcare program available.
So even if you don't want to drop off your little one into daycare at all times while on holiday, there's no problem.
The best part? You can apply for their family discounts of up to two adults and three children cruising together – so the whole gang can go aboard without breaking the bank.
Carnival Cruise Line is a great choice for parents with toddlers. It offers an exclusive "Kids' Crew" program, as well as kiddie pools and children's safety classes.
Carnival also has a "Kids Program" for children ages one to 5 years old, providing entertainment and educational activities while the parents enjoy some peace and quiet time — or head out on the cruise's many shore excursions with their partner.
For instance: Playtime with Pirates on select sailings lets kids aged three to seven explore the ship's decks for clues while learning about pirate life onboard.
There are plenty of games and activities at all hours during this 90-minute activity session – so it doesn't conflict schedule-wise as much with daytime naps or bedtimes.
And if you need more time away from your toddler? They offer in-cabin babysitting services so you can get into an adult swimsuit without having to wrangle toddlers all afternoon!
Not only is it convenient for parents, but Carnival offers children's pricing as well, which means that two adults and three children staying together will pay less than the cost of four people (plus upcharges) doing the same.
P&O Cruises is the perfect destination if you're looking to get away from it all with your little one in tow.
They offer a babysitting service on board their ships that are manned by experienced nannies, as well as special family areas designed just for those traveling with children under four years old!
And while there are no formal dining hours aboard this ship, they do have several restaurants where babies can eat at any time of the day or night.
There's Mickey Mouse Club – an interactive activity program for children aged between three months old to five years old where you'll find arts & crafts, storytime, as well as games designed just for them.
There is also "Splash Acadamy", where toddlers can learn how to use a potty and play with water on the toddler-friendly pools.
Oceania Cruises is one of the best cruise lines to take your kids on. Their ships have a "Kids' Place" where they offer things like fun, age-appropriate activities, and crafts for children aged three months to twelve years old!
Their Camp Oceania area provides daily structured enrichment programs just for kids ages three and under, giving moms the opportunity to explore each port of call on their own without having to worry about childcare arrangements.
There's also an onboard water park with pint-sized slides and pools that are perfect for little ones who may not be able to make it down those big splashy rides yet.
They also offer complimentary babysitting services and also have special kid-friendly dining times that allow children two years or under to eat at any time of the day!
And, last but not least, the Princess Crusie line is an excellent option for toddlers and preschoolers!
They have a special baby club, "Club Princess," for kids aged five and below. Activities at "Club Princess" include arts & crafts, creative playtime, storytime, and cooking demonstrations.
They're known for their onboard water parks and kids clubs, which is also perfect if you need some time to yourself!
There's the original Oceaneers Club just for toddlers ages three and under that provides unique and entertaining activities on sea days.
They also offer themed dinner times like Pasta Night with an arts and crafts station or Circus Pajama Party, where children can enjoy pizza, hot dogs, French fries, burgers, and more in their PJs with friends from around the ship.
And then there are those amazing princesses who come out twice a day to meet little ones at Princess Tea Time – what could be better?
They also have a baby nursery onboard the ship that's open 24 hours and also offers child care services throughout your entire voyage.
Best cruise for gluten free diet
Frequently Asked Questions
I'm A Parent Of Two Toddlers – How Do I Know Which Cruise Lines Are Best?
Awareness is key when it comes to cruising with toddlers! Some cruise lines offer more opportunities than others for parents looking to enjoy their time at sea while still keeping an eye on their little ones.
But before you make up your mind about which line would be best suited for your family, check out these helpful tips:
Consider Suitability For Different Ages
Ask About Amenities That Will Appeal To Your Child's Age Group
Compare Food Options For Your Child's Age Group
Make Sure You Look Into The Ship Size
Consider Activities That Will Satisfy Different Ages And Interests
Find Out If They Offer Kids' Programming
How Can I Keep My Child Entertained?
With so much time spent traveling back and forth from port to port, often hours upon hours of waiting, which could easily lead your little one's attention span shrinking as quickly as his patience will disappear, how do you keep him entertained for the duration of your cruise?
Bring plenty of snacks and drinks, as well as favorite toys or electronic devices.
A great way to keep kids entertained is to bring a tablet for them to watch movies on which you can download beforehand, so they do not have access to the WiFi range. With this, it also saves time downloading when you land back at port.
Get outside onto deck early morning or late evening when there are fewer people around, relaxing music playing softly from speakers, and fewer distractions than inside the ship – make sure that children wear appropriate clothing, though!
Bottom Line
The best cruise lines for families with toddlers are those that offer good food options, have activities suitable for your child's age group (e.g., children's programs), and suitability across different ages.
Cruises can be an excellent family getaway if you take the time to plan in advance. And while it may seem tempting to sign up on a whim, make sure that this is really what you want before making any final decisions!
Now go out there and find yourself some great cruises for your baby or toddler! The whole family will thank you – from parents to grandparents alike!