Ever wondered what it's like to party on a cruise ship? With so many cruise lines putting such a significant emphasis on nightlife at sea,
it's now become one of the most popular trends on cruise ships, attracting party animals from all walks of life. In this article, we review some of the best cruise lines for partying.
What Are The Best Cruise Lines For Partying?
Most cruise lines are generally equipped with numerous facilities and amenities that create a lively atmosphere onboard.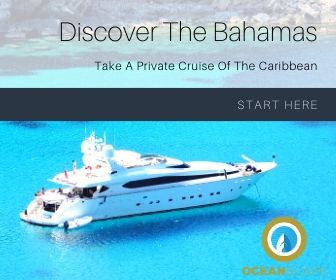 In addition, cruise ships regularly host various fun events and activities (both during the day and at night) designed to bring guests together and keep you entertained throughout your cruise.
When it comes to partying, these cruise lines know how to do it best:
Royal Caribbean cruise ships are filled with unforgettable experiences and memory-maxing thrills that keep the adventure alive from day to night.
Onboard attractions and deck side hotspots are open all day, and at night they convert into party venues with a vibrant celebratory vibe.
Nightlife on Royal Caribbean ships is filled with bar-raising cocktails, late-night laughs, karaoke, dancing, and concerts at lounges and entertainment venues.
Head to the Spotlight Karaoke and sing along to your favorite rock ballads, pop hits, and show tunes, or spend your evening at Music Hall — where a different performer takes the stage every night.
At Music Hall, there is a nice dance floor where you can rock out to some of the best cover bands in the industry.
You can also enjoy the show from one of the lounge tables or from the bar at this lovely music venue. 
Whether it's an 80s-inspired extravaganza, a disco-themed boogie brigade, a traditional toga party, or a mystery masquerade,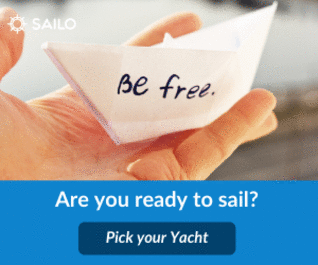 you never know what type of surprise might pop up on the day's itinerary.
Celebrity cruises aqua class benefits
Carnival Cruise Line is known for its vibrant onboard lifestyle, and the fun goes well into the night at their unique venues and specially decorated nightclubs.
Offshore party life is equally thriving with opportunities such as river party cruise excursions.
A company that has mastered its market well, Carnival regularly hosts a Mexican pub crawl and beer tasting excursion, which is great news if you love to take a pint.
One ship that is particularly partying-oriented is Carnival Fantasy. It oozes a dazzling party ambience with its bold, bright, and colorful interior design.
The ship was recently enhanced with the new BlueIguana Tequila Bar, which is available on all Carnival ships.
The Bluelguana Tequila Bar is a popular spot for all types of party lovers.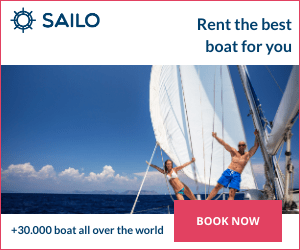 NCL's Glow Party aboard the Norwegian Breakaway is the new talk in town, complete with an all-white theme, messy neon face paint, and even a red carpet.
This fabulous party is scheduled to take place at least once a week, so you won't miss out on the fun.
There is general excitement and a thrilling atmosphere onboard. A DJ will be playing music all night with stunning visuals from a big screen TV.
Norwegian Cruise Line is also known for their elegant Vegas-style nightclub known as the Bliss Ultra Lounge, which is where you need to be if you are looking to spice up your night.
Princess Cruises' Regal Princess ship converts into a "Love Boat" inspired deck party at the Retreat Pool, complete with a DJ, drinks, and colorful lights.
Just ask the staff or your sales consultant where the party is so you know when to put on your glad rags!
You can even enjoy the scene and music from the comfort of your hot tub.
Are viking cruises kid friendly?
5. Celebrity Cruises
The three Celebrity cruise ships — Celebrity Solstice, Celebrity Silhouette, and Celebrity Reflection —
have catapulted the cruise line into celebrity status with their famous "Sin City" venue.
This venue offers a completely unique onboard experience with multiple bars and a rather social, party atmosphere.
In addition, there is a captivating glass-blowing show dubbed the Hot Glass Show that will keep you alert all throughout.
6. Azamara Club Cruises
A relatively traditional cruise line, Azamara hosts a "white night party" that takes place once every voyage aboard all ships.
White banners and balloons fill up the pool deck, but it has a more mature ambience than most other cruise ship parties.
It is a great option if you are looking for something slightly more stylish and sophisticated.
7. MSC Cruises
MSC Cruises really knows how to create an exciting party experience that caters to a diverse group of people and styles.
From a prestigious white party oozing elegance and white decor, right through to an authentic Brazilian Carnival party and a hippy style affair at the Flower Glory Party.
These parties can run throughout the cruise. Keep yourself updated with every activity as it is announced onboard.
What Are The Best Cruise Ships For Partying?
Cruise ships that hold some of the wildest parties include:
1. Harmony of the Seas
As the world's second largest ship, Harmony of the Sea offers a wide range of activities as well as thirteen bars each with its own unique party atmosphere.
Start the night by heading over to the English Pub. It is designed like a conventional English pub on the inside, plus they offer an extensive variety of beer, live music, and UK-themed cocktails.
Once you've got the steam rolling, put on your dancing shoes and visit Boleros which is
a Latin-themed club with a live singer and band that also serves some tasty Brazilian caipirinhas and Cuban mojitos.
2. Norwegian Epic
As mentioned earlier, Norwegian Cruise Line is one of the best cruise lines when it comes to partying, and it does not fail with the intriguing Norwegian Epic ship.
Start your night with a good laugh at — Headliners Comedy Club — the onboard comedy club that hosts various acts from different parts of the world.
Then head to the ice bar — Sky Vodka Ice Bar — for a more exhilarating experience.
This is a sort of frozen-like cave preserved at 17 degrees F where you can sip cool drinks from glasses made of ice.
3. Carnival Fantasy
You are spoilt for choice when it comes to partying with Carnival Cruise Line. Onboard Carnival Fantasy,
you will get the opportunity to test your bartending skills at the dazzling mixologist competitions. You can create your own cocktail and compete against other passengers.
If your signature cocktail wins, it will be available for purchase throughout your cruise!
4. Scarlet Lady
Virgin Voyages did not make it into our list of the best cruise companies for partying, but its ship — the Scarlet Lady — really stands out in this regard.
The new ship offers a refreshing partying experience that surpasses all expectations of a typical cruising holiday.
An adults-only ship, Scarlet Lady goes all out to ensure you have an unforgettable cruise.
The onboard club — "The Manor" — named after the first recording studio of Sir Richard Branson — has a nostalgic 70's vibe with a combination of immersive performances.
The club features a remarkable walkway adorned with crystals and mirrors, which offers a great opportunity to take photos on your way in.
5. Royal Princess
Onboard Princess Cruises, you can get wasted, hit the karaoke bar and sing your heart out to some of your favorite songs.
All of this is a regular occurrence in the ship's onboard 'Voice of the Ocean' competition,
where guests get to perform a blind audition and see how many of the three classic "I Want You" chairs will turn.
The chairs are usually occupied by three charismatic coaches, but the winner is ultimately chosen by the audience.
If you are still in the mood for partying, then go to Club 6, refresh your drinks and dance the night away to the club's resident DJ.
FAQs on Cruise Ship Partying
1. Which cruise ship has the most bars?
Royal Caribbean's Symphony of the Seas has the highest number of bars (42 bars and lounges) of all cruise ships.
With a staggering length of 361.011 m (1,184.42 ft), Symphony of the Seas is also the largest cruise ship on the globe with 22 restaurants, a zip line, an ice rank, and several theaters.
2. Are bars open on cruise ships?
Yes, most bars on cruise ships are typically open for business. It is pretty easy to get drinks virtually at any time aboard a cruise ship.
You can start the morning with some mimosas and Bloody Mary's, switch to fruity drinks in the afternoon, then grab a couple of martinis at dinner time before finishing your night with an Irish coffee.
3. What is a formal night on a cruise ship?
A formal night is a deep-rooted cruising tradition where guests dress up for dinner while aboard the ship. It allows passengers to show off their best attires, enjoy an evening of elegance, and have their photos professionally taken.
Party cruises are the way to go if you are looking for a thrilling onboard experience.
The best cruise lines for partying offer outstanding fun-themed cruises that are great for anyone who just wants to have a good time at sea.
On these voyages, you are sure to make lasting memories as you party all day and all night long!