A Girls' Getaway Cruise is the perfect way to spend quality time with your BFFs or sisters and explore new destinations at your own pace – without any kids tagging along.  
A girl's trip is one of the best ways to see new places and enjoy some time away from reality.
Thanks to cruise lines that offer special packages just for ladies (aka, Girl's Getaway Cruises).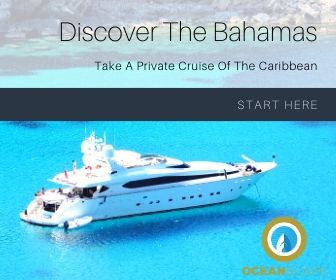 There are plenty of options out there for those looking to treat themselves or their girlfriends to an unforgettable experience!
Whether you're longing for adventure in exotic destinations like Tahiti, New Zealand, and Hawaii; or want city life on your itinerary.
This could include visits to Sydney and Auckland; or simply love relaxing by the pool all day long while still enjoying luxury amenities at sea?
You will most definitely find it when cruising with one of the best cruise lines for girl trips. Continue reading to find out which cruise line is right for you and book before it's too late!
Best Cruise Lines for Girl Trips
Why Go On A Cruise With Your Girl Friends?
Here are a few resons why you should pack your bags and head out on a cruise with your girl friends:
Cruises offer something unique that you can't find anywhere else – freedom from everyday life, so you can focus on your BFFs or sisters during the voyage.
There's also no need to limit yourself to one activity when there are so many things going on at once: eat in different restaurants every night, drink cocktails poolside while soaking up the sun, see Broadway shows onboard, and much more.
The next time you're looking for an escape or just want some quality girl time away from home, consider booking a group holiday together! Cruises are perfect because it's easy and convenient to meet new people who share similar interests and make lifelong memories with those closest to you.
Best Cruise Lines For Girl Trips
Norwegian Cruise Line offers several ships that are great options when it comes to Girl's Getaway Cruises. Why not take your friends on their ship and enjoy the latest Broadway musical?
There are plenty of savory dining options to choose from, including everything from steak to sushi!
Their newest addition "Norwegian Joy, features everything from an ice skating rink on deck (perfect for those chilly days) to five pools spread throughout the ship!
And if you're looking for some relaxation? NCL has a wide variety of spa services available onboard, as well as two dedicated spas with different themes: Bliss Spa & Fitness or Serenity Spa & Salon.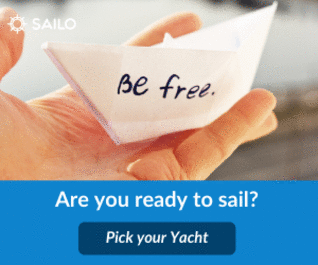 Holland America Line is another great option when it comes to Girl's Getaway Cruises -This cruise line comes with all of your favorite amenities: comfortable dining, delicious room service, and plenty to do onboard!
Best yet? They have live music throughout their ships in every possible genre you could imagine, from jazz to pop-rock favorites.
They also offer something called the "Girlfriends Sail Free" program, where two additional guests can sail free if accompanied by three paying passengers on select cruise tour itineraries.
For those looking for something more relaxing? Holland America Line has two spas onboard.
Greenhouse Spa & Salon offers fully customized treatments that use only natural products. And the pinnacle Spa that specializes in body wellness and fitness.
Cheesier than the rest? Princess Cruises is another cruise line that caters for female clientele.
It offers a different type of experience with complimentary cheese and wine in their tasting room.
Not to mention an onboard movie theater that plays all the latest films (yes, including popcorn).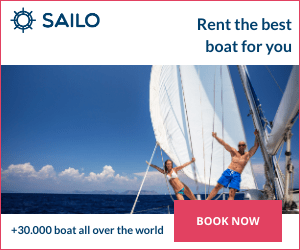 Princess Cruises offers girls something aboard called "glam squads".
A stylist comes on board before the departure date with all your favorite products so you can get ready in style!  Plus, they also have a monthly newsletter for women.
The Carnival Cruise Line is known for its party atmosphere, but they are also a great cruise line to take with your besties.
This cruise line has been around since the 1950s, and it knows what girls want!
They offer something very special for Girls' Getaways–the "Goddess" package includes a luxurious cruise, four spa treatments per person, and a private cocktail reception.
Carnival also offers lots of activities like bingo, trivia games, ice skating shows, and even an all-female comedy show called "Laughternoons." 
Royal Caribbean Cruises Line is a great cruise line for girls looking to dance the night away.
Their "Girls Getaway" package includes dancing, cocktails, and lots of fun activities like bingo, trivia games, and ice skating shows too!
All the ships have amazing water slides (perfect for those hot summer days!), spas onboard, and many other amenities specifically designed with you in mind.
You'll enjoy unlimited spa treatments, onboard female-only DJ dance parties, afternoon tea in bed each day–and more on this luxury liner.
Royal Caribbean also has something new in-store as well: they have an all-female production show called "We Will Rock You."
The best part about these cruises is that they're tailored explicitly towards an epic girl trip with your girlfriends.
Frequently Asked Questions
Who Should I Bring On My Next Girls Trip (Friends, Family, Significant Other)
The answer to this puzzle is dependent on how you define a "girls trip." If the goal of your trip is to have fun with friends, then it's best to bring people who will be able to keep up. You want a mix of extroverts and introverts so that there are people at every stage in the social spectrum.
However, if you're looking for time away from work or children where all members can relax together- choose family! Family members already know each other well enough not to feel awkward when they have nothing else left but their company.
Conclusion
When planning a girl's getaway, the first thing on your list should be which cruise line will make you feel like royalty hence the need to find out the best cruise lines for girl trips.
 If you want to indulge in all of your favorite amenities and have more opportunities for fun than time allows, choose one of the above lavish cruise lines that you think will spoil you rotten with delicious food, luxury accommodations, and activities galore!