Travels are pretty unpredictable. A lot of things can happen before, during, and after your cruise. Some of the inconsistencies include accidents, illness, and loss of items.
Are you protected against such unfortunate situations? Well, acquiring the best cruise insurance cover can be a lifesaver in case anything goes wrong.
Luckily, there are a lot of coverage plans available. Choosing the best cover for your cruise can be difficult because different covers come with unique plans.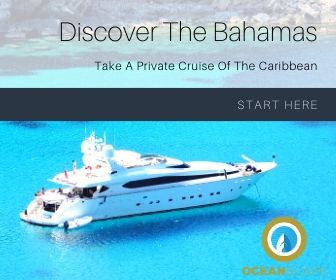 Therefore, you need to invest a lot of time into in-depth cruise insurance reviews and comparisons for a cover worth the investment.
This article looks at everything you need to know about the best cruise insurance cover and some of the top cruise insurance covers currently available.
Let's get started!
What The Best Cruise Insurance Cover Should Have
A lot of travel insurance covers come with hidden details, which makes your claim difficult in case things go wrong on your cruise. 
Below are the essentials to look for before you procure that cruise insurance cover.
1. Valid Cruise Cover For Emergency
Always double-check to ascertain that your ideal insurance covers all emergencies and issues likely to occur during your cruising. 
In most cases, cruise coverage is always an additional charge to your regular travel insurance. Once you cross check everything, go for your cruise.
2. Know the Extent of Coverage
Most covers have different regional terms. This means that the cover will insure you in a particular area and not the other. 
Such foreseen issues can be a hindrance to your travel cover. For example, some medical cover on US cruises stops when the cruise is six hours from the US ports.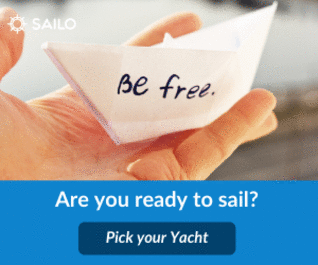 Furthermore, travel insurance for cruise Australia stops the moment that ship leaves the port.
It is critical to identify a cover that protects you anywhere regardless of the distance or regional differences. Such insurance covers are rare but good for your security.
Grand British isles discovery cruise
3. Have Enough Amount to Cover Your Health on the Cruise
This is an essential item regarding the kind of cover you plan to take. In most cases, treatment on the cruise is expensive and requires a good plan to cover everything. 
Regarding this, we advise you to get a cover that has enough money to cover your medical expenses. A reliable insurance cover will have at least $100,000.
4. Check the Evacuation Coverage
This is another cost on your insurance. Suppose you fall sick and require immediate medical attention away from the cruise; helicopter services are available to airlift you to a specific hospital for treatment. 
The services are costly and take hundreds of dollars from you. 
This is quite expensive compared to evacuations while on land. A rough estimate you need in your cover is around $250,000.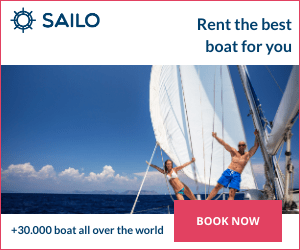 Most premier membership programs cover transportation to your preferred medical facility near your home.
5. Unpredictable Situations
That insurance cover might be of help when you encounter unpredictable events.
In the event you're late for a cruise or where you encounter bad weather conditions like hurricanes, you are likely to cancel the trip, right? 
A good cover factors in the emergencies like these and reimburse your cruise fare.  Therefore, you would want to consider a cover that safeguards you in similar situations.
6. What Shore Activities Are Available On the Cruise?
Most insurance covers avoid dangerous activities while cruising. It is essential to mention these activities onboard so that your insurer can assure you whether the plan covers them or not.
Activities like high-risk jumping, kayaking, and parachute excursions are dangerous. Thus, insurance covers hikes when you include such activities.
7. Whether Belongings Are Included On the Cover
This is important since you need to know whether everything you have is under the insurance cover.
If you have expensive jewelry, clothing, and fancy items onboard, you'll need to check the cover and confirm if your items are safe.  
As mentioned earlier, such items fall under the premier cover, which means the insurance costs you more than the regular cover.
8. Ease of Getting the Cover
You might have prepared for your vacation for weeks but never bothered to factor in the insurance cover. This can get you off guard, thus frustrating. 
However, some firms are quick and process your cover within 24 hours. 
It is vital to identify what the insurance covers have before committing to the insurance. Read reviews and comments by buyers and decide to take or leave it. 
However, you'll need to grab the cover if you want protection from anything while on the cruise.
9. Check the Covid 19 Policies
Most of the insurance firms cover the Covid 19 and related issues. This is why established cruise lines will not allow passengers without Covid cover onboard. 
It is essential to check and find out if the cover included the Covid 19. If not, then get a higher insurance cover that factors in the Covid 19.
10. Check What's Not Covered
Have you ever experienced unclear circumstances that led to your insurance cover rejection?
Indeed, you'll encounter insurance agents after your money and will mislead you into buying a cover that won't protect you in some areas. 
Therefore, before you pay for the cover, find out from insurers a highlight of the things not covered in the plan. This saves you a lot when it comes to cover claims.
Best time to cruise alaska for whale watching
11. Job Loss Cover
Imagine your friend loses a job, and the vacation is happening in the next few days. This could be a difficult time that needs an immediate cancellation of the trip. 
Does the insurance cover such inconsistencies? Job loss means your lifestyle has to change, and vacation could mean another expense. 
A good insurance cover lets you cancel the trip and get a refund. Luckily, such insurance covers exist and offer the best deal on job loss. 
So, find a cover that guarantees you total protection during such times.
What Insurance Policies Doesn't Cover 
As much as your insurance is essential while cruising, you'll also need to know the specific situations where the cover might not be helpful. 
Many insurance policies won't be clear on what's covered and what's not covered. We've researched and narrowed the list to the items that the insurance might not cover.
a) Weather
Will you file a claim if it rains continuously along the Caribbean? Well, this is not covered unless it is a hurricane which might warrant a trip cancelation and protection by the insurer. 
Again, if the insurer doesn't mention the weather condition, the insurance won't cover you. 
Best time of year to boat from florida to bahamas
b) Disease Outbreaks and Advice from the CDC
While disease outbreaks might be a life-threatening epidemic, you are still not guaranteed a cover if you want to cancel the trip. 
Most insurers specify what they cover, which is why you need to check the cover for specific diseases. One of the common cases is the coronavirus.
The pandemic began in 2019, and most insurance companies left it out of the policy. Thus, it won't cover the medical expenses in case of an infection.
However, you can still identify an insurer who covers such pandemics and get your cover at an extra cost.  When you search for the policy, ensure it covers foreseen issues.
c) The Itinerary Change
If your cruise line decides to swap the ports or change a cruise for you, the insurer will not cover the inconvenience. 
It is advisable to agree to such changes with your cruise line provider and not the insurance.
d) Traveling With The Intention Of Medical Care
If you have a pre-existing medical issue that needs care or surgery that needs attention, the insurer won't cover the expenses onboard the cruise.  
Ensure your recovery is complete before you get to the trip. Additionally, keep in mind that extra expenses like evacuation and delays won't be catered for in the cover if you already had a preexisting issue.
The Ten Best Insurance Covers
 1. Royal Caribbean Travel Insurance
The Royal Caribbean cruise insurance is a travel protection program that travelers are encouraged to take for their cover while cruising. 
This program is critical as it ensures nothing gets in your way while onboard the Royal Caribbean cruise.
Royal Caribbean cruises offer the cover whenever you book to travel with the line. There are different cover levels you can buy through the program. 
Luckily, all the programs cover the minimum basics of an ordinary traveler. Therefore, regardless of the level, you'll have something that cautions you while cruising. 
What the Cover Levels Comprise
● There is the medical insurance for an emergency at $100k
● The medical evacuation insurance at $100k
● A weaver on the preexisting medical conditions
The above figures are the minimum of what you can pay for your cruise. Nevertheless, there are still extras, especially when cruising for a long journey or in a different region. 
For instance, you'll part with $250k if you are going offshore. This covers the medical evacuation. We would recommend the cover if you want to stay at peace while cruising.
The cover insures your luggage, medical expenses, travel delay coverage, and cancel for any reason option.
What We Liked
● The program is easy to obtain, especially when traveling with the Royal Caribbean cruises
● It offers evacuation for medication
● It is the best cruise insurance with cancel for any reason
What We Didn't Like
● There are hidden terminologies like getting a refund in credit, which means you won't get the cash
Would you get this cover plan? 
Well, it comes with a lot of benefits and some demerits. It is essential to check with the insurer and ascertain everything in the package. 
For more details about the cover, visit the official site or the partner sites for a quick purchase. If you procure with an agent, you are likely to get an honest opinion about the policy.
2. Allianz Cruise Insurance
One of the most famous insurance plans for a cruise is the Allianz Cruise Insurance. It is available to protect you in case anything goes wrong while on the voyage. 
The insurance cover protects you in case you miss a flight or in case of delays in Miami. 
What the Cruise Insurance Covers
When you purchase an insurance cover for your cruise, you expect it to work for you and protect you at all costs. 
Well, the Allianz Cruise Insurance offers more than you ask, with many perks available in the policy and unique to your travel.
Missed Port Departure Cover
According to the policy, if you missed your cruise due to the delays or your vehicle broke down, the insurance caters to your transportation to the next port. 
This is good since you join the rest for the trip.
Cruise Interruption
This option provides you with the cover of your medical expenses if you need ashore treatment and later rejoin the cruise. 
Thus, you have to enjoy the rest of the trip towards your destination port.
Cabin Confinement
You get paid if your doctor confined you in your cabin. 
Also, if the situation requires you to get bound in the cabin, then the insurance caters for it.
Changes in the Cruise Itinerary
Did you want to go to a particular port, but the ship cannot make it to the destination? 
The cover compensates you based on the policy.
Unused Excursions Cover
When your ship is set to visit a specific area, and you miss the visit due to illness or injury, the insurer compensates your unused costs.
What We Liked
● The cover is more comprehensive 
● Both annual and single plans are available
● Easy to understand
What We Didn't Like
● Per trip limitations for some travel plans
When you plan to get cover for the risks unique to your cruise, try Allianz Cruise Insurance. It has a couple of benefits that will excite you.
3. World Nomads
Are you a global nomad? Have you encountered situations that threaten your health while cruising? 
Did you even lose your previous luggage on the cruise? 
Well, these are some of the troubles travelers alike go through. If you want to avoid them and travel peacefully, World Nomads cover must be your plan.
It is simple to apply, and the products are reasonably done considering the cost. The cover makes direct payments to the hospital and thus is transparent. 
While traveling, this cover helps you through emergency medical situations and evacuations.
Levels of The World Nomads Cover
The cover has four distinct levels, as shown below:
Major medical
This insurance is intended to cover all medical conditions, including emergencies while on your cruise. The cover included the inpatient treatment. You can add it to your cruise and get all these benefits.
Standard
It covers everything in the major medical plus outpatient needs, inpatient needs, dental, outpatient, and psychological needs. 
It is ideal if you are searching for a better plan while cruising.
Comprehensive
This one covers everything in the Standard option and includes additional checks-up and many more.
Fully comprehensive plan
This is the top level of cover, which is the most expensive. 
It covers everything in the comprehensive section and many more like cancer patients. Therefore, it is a good cruise travel insurance for cancer patients on travel.
What We Liked
● The variety of levels to choose from
● Payments are transparent
● Additional plans covers the adventure sports
What We Didn't Like
● It does not cover most of the pre-existing conditions
Overall, this Digital Nomads plan is simple to register and easy to use. You can try it out and experience the benefits.
4. Insure My Trip 
The Insure My Trip is a home for over 70,000 satisfied travelers who have left positive reviews about the plans. It dates back to 2000. 
This cover is ideal for cruise travelers since it comes with perks that favor cruisers worldwide. Since Insure My Trip has been the top company, you can't miss it on the best travel insurance for Disney cruise. 
What makes the cover unique?
It is rated A+ by Better Business Bureau, indicating the best services for travelers.
You'll find an easy signup and cruise insurance comparison tool so that you can see the huge difference you'll get with the cover.
It has filters so that you can pick unique policies that cover areas like water sports, extensive medical cover, and higher limits.
You can also get quotes for families depending on the number of individuals and the available plan levels. Commonly, a family of four costs $4,000 for a 14-day trip. 
The rates are also dependent on where you are vacating as well as your port of departure.
This cover has earned a lot of reputation from travelers and companies. Additionally, the plan has clear policies with no hidden tricks. 
Thus, you click buy after going through the details and confirming everything with the insurer.
Furthermore, this cover allows you to save more since it offers customized deals for you to enjoy while cruising.
What We Liked
● Different plans for you to choose
● Flexible offers available
● Offers searchable quotes and comparisons
What We Didn't Like
●It difficult to identify hidden policy limits
Finally, the most trusted company that offers the best value for your cover is the Insure My Trip 
cover. You'll have a lot of comparison options before you make the purchase decision.
5. HTH Worldwide Trip Protector Preferred Plan
Are you looking for cruise travel insurance for seniors? HTH offers exceptional cruise travel insurance for over 70.
It was founded in 1997 and caters to seniors neglected by other insurance covers due to their age. 
The cover offers a plan of up to $1 million.
Why Is The Cover Unique?
It offers many benefits to travelers with an existing primary cover for most of the hospital bills, tests, surgeries, inpatient stays, and prescription of drugs when outside the U.S, among other options.
The cover also offers benefits to medical evacuation, which is perfect on a cruise. Even so, the baggage coverage is not worth it since it is light.
Additionally, the insurance is available for seniors at 95 years and younger. This allows them to go on vacations as they enjoy the cruise.
Also, the cover is available for individuals without existing medical coverage. 
Again, it is crucial since it serves all seniors whose medical covers do not work outside the US.
Depending on your needs, the cover will have something for you while traveling. Simply choose the plan that works for you.
Benefits Of This Cover
Some of the things that this insurance covers include trip cancelation, trip interruption, baggage delay, missed connection, and travel medical expenses. 
Besides it is the best cruise insurance with medical conditions covered.
What We Liked
● It offers good options for seniors
● Works for those without policies
● Comprehensive coverage for every user
What We Didn't Like
● If the senior's needs are high, then this won't be the cheapest option
Generally, this HTH Worldwide Trip Protector Preferred Plan fits all ages but works well for seniors who love cruising safely.
6. Carnival Cruise Insurance Cover
The Carnival cruise travel insurance aims to give you the best and unforgettable moments during your vacation. 
It has special features called "Cancel at any time," which lets you cancel your vacation and get reimbursed. 
What does carnival cruise insurance cover for your cruise?
The Benefits That Come With The Cover
After cancelation, a fee waiver program is available when you get a refund of your unused portion of your money. Thus, you can cancel your cruise for no reason and plan for another trip.
You'll also get reimbursed for a trip delay due to your car breaking down or other specific reasons. Additionally, you get $500 back for your accommodation and other transport expenses.
Baggage protection is covered such that when your luggage or bag gets lost, you get reimbursed. In cases where your bag is delayed, then you get a refund to buy personal effects.
Coverage for medical expenses is also available. The cover offers you reimbursement for medical illness. Additionally, you get cover for an injury. 
If you get injuries onboard, you can pay from your pocket then the insurance refunds.
Emergency evacuation is also covered where you get safe travel to your home or hospital for specialized treatment.
Moreover, it offers 24-hour assistance anywhere in the world. This makes your cruise the best.
What We Liked
● The cover is comprehensive and caters to most of the issues while onboard
● You have the Cancel for Any Reason feature, which is a savior
● Offers worldwide emergency assistance
Best time to snorkel in Galapagos
What We Didn't Like
● You pay for injuries while onboard, then you wait for a refund
Finally, the Carnival Cruise Insurance Cover is available if you are looking for the best insurance for cruise holidays. 
Most of your items are covered under the insurance.
7. Viking cruise Travel insurance
If you want to stay safe while traveling, Viking Cruise Insurance would be ideal.
It is the best travel insurance for European river cruise. Additionally, the trips to the arctic and Antarctica are always unpredictable, and that is where the Viking cruises. 
This means that getting your Viking cruise Travel insurance is a vital option to stay safe while cruising.
The company partners with Tripmate to ensure all the policies adhere to travel needs.
Also, the cover is easy to book via an online website. 
Always check the prices and deals available before booking.
What Makes The Viking Insurance Unique
Viking insurance cover is unique since it covers worldwide travels. For instance, while traveling to the arctic, the cover is available to protect you through unpredictable weather conditions.
Plus, you have enough time to buy the insurance up to the day of departure.
However, the option for late purchase can be unreliable. Hence, we advise you to buy it early as you plan for your cruise. 
Another advantage is that the cruise travel insurance for pre-existing medical conditions covers you onboard
Benefits Of The Cover
The protection program covers medical expenses, travel belongings, and other unforeseen circumstances.
The cover has different plans for insurance and no insurance options. The cover also provides the cancel for no reason items, which saves you some bucks.
Viking cruise insurance reviews show that it is easy to register. This gives you the option to book early or late.
What We Liked
● The cover has two main plans where you choose the one meeting your budget
● It is quick to register via the Tripmate site
● It caters to both insured and uninsured individuals
● You can use it outside the US
What We Didn't Like
● The insurance coverage policy requires you to visit a partner site for registration and provides minimal details about the plans available.
If you want to try the options, visit Tripmate for easy and quick booking. It guards you through the most difficult cruising expense.
8. Nationwide Cruise Choice Plan
Nationwide cruise cover has been around since 1925. It is among the oldest insurance companies offering cover for all your travel needs. 
It provides annual insurance covers in different categories depending on your needs. The insurer provides you with all the customized plans to choose what suits you better.
What The Insurance Covers
The different plans, like the Universal cruise plan, covers medical emergencies and medical evacuations. Choice Cruise Plan also covers medical expenses during the travel.
All plans cover weather, terrorism, and work emergencies. For the luxury plan, you have a cover for disease control warnings while cruising. 
This keeps you alert and informed in case of a pandemic.
Other common issues that cover offers include baggage, cruise breakdown, delays, and itinerary changes.
These are some of the major cruise issues. But when you know that your items and other properties are safe, then the whole cruise feels at ease for you.
Why The Cover Is Unique
It comes with plenty of cover plans than any other insurance giving you options to choose what suits your budget. 
Check on the available list, then select the things to cover. You can still speak to the insurer agents and get more details about the plans before investing.
It is reliable for delays and cancellations since you get reimbursement when such situations as those come up. 
So, it might be the best cruise insurance Australia if you travel worldwide.
What We Liked
● The cover offers plenty of benefits while cruising
● You can pick the plan you need and see the benefits
● The cancelation option is available
What We Didn't Like
● Some of the pre-existing conditions are not covered in the plan
Choosing a cover might be challenging, but an insurance cover with a select cover plan lets you decide easily. 
Once you access the different options available on the Nationwide Cruise Cover, you can choose a good plan for your cruising.
Best cruise deals for solo travelers
9. Seven Corners RoundTrip Choice Plan
Are you looking for a comprehensive travel option cover for your cruise? Seven Corners RoundTrip Choice Plan offers international travel plans to cater to your demands. 
Thus, it is possible to travel from every corner of the world without worrying about your items, health, and other things on the cruise.
The benefits of the cover
The insurance boasts comprehensive coverage with plenty of benefits for the traveler. Some of the benefits included cover trip expenses like canceling a trip because of a known and covered reason; then, you will get reimbursement.
In case of interruption, the cover protects your trip. Some of the benefits will see you get a full refund, transportation to your cruise, and alternative arrangements in your favor.
You are entitled to trip medical insurance. In case you fall sick while traveling, the home medical insurance might not cover you. 
However, travel insurance will help you. For this option, the cover is available for you while traveling and covers all medical emergencies.
If you fear losing belongings while cruising, do not worry since the cover includes the items.
Also, you get compensation for personal effects if your baggage delays.
What We Liked
● The cover is suitable for outside travel plans
● It covers all your belongings onboard
● It is a good plan for medical reasons
What We Didn't Like
● Some of the options on the plan are very expensive
Finally, the Seven Corners RoundTrip Choice Plan is broad insurance that takes you across all corners of the world. 
Simply choose a good plan and enjoy the trip.
10. Trawick International Safe Travels Voyager Plan
The Trawick International Safe Travels Voyager Plan suits you if you're looking for high travel benefits. 
The cover is valid for US citizens and US residents. The insurance has diverse cover options for various medical conditions. Still, it has covers for pre-existing medical conditions.
Why The Cover Is Unique
It provides a comprehensive cover for you and your belongings during the cruise. The cover's central area is the medical cover which has massive percentages for you in medical attention.
The Covid cover is similar to other illnesses cover. You can purchase the plan before or when nearing your trip. 
We advise you to get a better cover since you have more information about the insurance before buying it.
Benefits Of The Cover
This cover comes with a lot of advantages for a traveler. It lets you access reimbursement on health and medical complications while traveling. 
Additionally, the option covers pre-existing health conditions.
There is a cancellation for any reason where you get a 75% reimbursement. You are eligible for a refund if you cancel the trip with a basis covered on the cover.
The plan lets you get $250,000 for an emergency medical plan and $1,000,000 for evacuation. What's more? The trip costs per person is $100,000.
The cover also compensates for travel delay, baggage delay, lost luggage, and lodging expenses.
What We Liked
● The cover is very comprehensive to cover more areas
● The is a 'cancel for any reason' with a guaranteed refund
● It covers both emergency and medical care costs
What We Didn't Like
● The cover has hidden delays and specific definitions of the available benefits
If you're traveling and set to acquire a reliable insurance option, you can try the Trawick International Safe Travels Voyager Plan.
FAQs on Cruise Insurance Covers
How Much Is Royal Caribbean Covid Insurance?
The Royal Caribbean (RC) has a travel protection program that requires you to pay amounts between $39 and $1,000. This also depends on your cruise fare and the type of cruise you have.
If you're traveling on the most expensive cruise, your cover insurance is likely to be higher.
Vaccination is a requirement for all passengers boarding the Royal Caribbean. You'll need to share documents as proof of the vaccination.
Does My Travel Insurance Cover Cruises?
A cruise is an extra cost to your travel cover. In most cases, cruise travel insurance companies cover the cruises both comprehensively or regular cover.
Cruises like P&O and Cunard require all aboard travelers to have travel insurance that covers them on Covid and medical repatriation expenses.
Are Cruise Covers Worth It?
Travel cruise insurance is not a legal requirement but can be vital when you have emergencies that might cost you millions of dollars.
What does cruise insurance cover? 
You might want to cancel your cruise, claim a lot of luggage, or request for evacuation during emergencies, and a good cover helps you through.
Hence, cruise covers are worth it even if an emergency will not occur. A cover keeps you at peace while traveling.
Is Travel Insurance More Expensive For a Cruise?
This depends on the specific insurer and the kind of policy you subscribe to.  A critical question you'll need to factor in is how much is cruise insurance? 
For example, an insurance policy that covers your evacuation to a hospital is costly and might require more money for the plan. 
However, the plan is valuable when the unexpected happens on the cruise, and the only way to pay the bills is through insurance. That is when it becomes a necessity.
Do You Have To Be Fully Vaccinated To Go On A Cruise?
Cruise lines like the Carnival Cruise Line have a policy that requires vaccination for all travelers. Even so, there are few expectations for children under 12 years and those with other conditions exempt from vaccination.
Based on the current trends, other cruise lines are following the same requirement that all the crew and passengers require proof of vaccination to board the cruise.
Does Health Insurance Cover You On a Cruise?
Most health insurances are regular and won't cover your most expensive demands while on the cruise.
For example, if you feel sick and need an emergency evacuation, your standard medical cover will not foot the expenses. So, you'll remain with a huge bill to foot from your pocket.
Can You Add Travel Insurance After Booking a Cruise?
Yes, you can add travel insurance after booking a cruise when you have enough research on the travel insurance for cruises policy you want.
However, it is risky if you hurry as you might miss the key benefits and adds-on.
We advise you to get your policy earlier to avoid missing out due to delays while processing the cover. It also relieves pressure off you when preparing for the cruise.
Conclusion
It is better to be safe than sorry. There is no shortcut to secure yourself against unpredictable events on your cruise other than getting the best cruise insurance cover. 
The cover is critical as it covers your medical expenses and other emergencies while onboard or before you board the cruise.
Before, it was not mandatory to have cruise insurance cover, but the current pandemic has changed the way cruise lines operate.
So, most of them have made it compulsory for the crew and passengers to have insurance cover.