Cruises can be a great way to relax and enjoy some time away from the hustle and bustle of everyday life.
Unfortunately, several cruises line do not have accessible vessels, meaning that people with disabilities who wish to travel by boat are out of luck.
If you're looking for the best cruise for wheelchair users, this article has some insightful info on the best wheelchair-accessible cruises!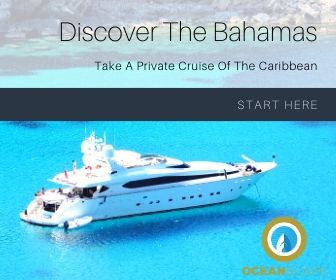 Vacationers with disabilities generally have concerns that other travelers may not consider. Things like can they open the washroom door and get in?
Is it possible for them to take a shower without assistance? Are they able to get off the ship at the dock and explore the surroundings?
Fortunately, top cruise lines have already discerned these challenges and have worked hard to address them.
As a result, modern cruise ships are fitted with tones of amenities to assist disabled or less mobile travelers – including specialized cabins, sufficient wheelchair access, and braille for the visually impaired.
So if you've been thinking of booking your next disabled-friendly vacation but you have no idea where to start, look no further.
This article will help you find the best option for yourself or someone in your family who needs special accommodations while they're vacationing on a cruise ship.
Best Cruise For Wheelchair User
Some cruise lines are exceptionally accommodating to wheelchair users.
Carnival Cruise Line has been recognized worldwide as one of the best in this regard as it offers wheelchair-accessible cabins to passengers with disabilities.
Its cruise ships also have state-of-the-art electric lifts and ramps that allow people to use electric scooters or wheelchairs to disembark at the port without being carried off by crew members.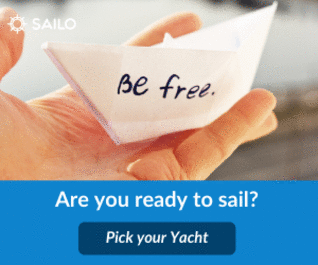 Royal Caribbean International's huge vessels provide wheelchair users with some of the most spacious cabins at sea.
As a result, the line has received high marks from disability-focused websites such as "Special Needs at Sea "for being one of the best cruises for the handicapped.
Royal Caribbean is a big winner when it comes to wheelchair access – even though they're not 100 percent ADA compliant, they do provide an excellent alternative for those people with limited mobility.
One good example is the "Symphony Of The seas ship, which has over 45 accommodations that are accessible by wheelchair.
The cabins are fitted with staterooms with low doorsills,roll-in showers, and spacious turning spaces. Other notable amenities include lower sinks and vanities, a detachable shower bench, portable showerheads, and adjustable toilet seats.
The walkways are wide, making it easy to use your wheelchair or scooters.
Dinner areas and bars have wheelchair seating and accessible restrooms with automatic doors.
In addition, there are swimming pools and whirlpool elevators, as well as lower gaming tables at the casino.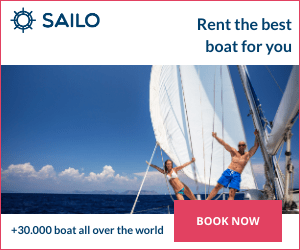 Carnival Cruise Line has been recognized as one of the best cruises for wheelchair users as it offers accessible cabins to travelers with disabilities.
Its ships are equipped with customized lifts and ramps that allow individuals to use electric scooters and wheelchairs to get off the ship without any assistance.
Carnival Cruise Line's wheelchair-accessible cabins have doorways that can be widened using an accordion door.
It also offers amenities that make life easier for everyone aboard, such as handicap-accessible toilets and elevators that allow access from one level to another.
They also provide electric wheelchairs at embarkation points, ramps for people who need assistance descending stairs near pools, and handrails everywhere throughout the ship.
Vessels like Carnival Vista and Carnival Glory have been designed to ease mobility with wide corridors throughout the ship.
They even have designated areas on deck where wheelchairs can be left while you explore ashore or when getting back on board after a shore excursion.
The Norwegian Cruise ships have a strong tradition of working with vacationers with disabilities.
They go out of their way to employ certified access staff who will aid with accessibility challenges during the vacation.
The Norwegian Cruise Line has several ships with specially designed cabins that can accommodate wheelchairs.
For example, the "Norwegian Bliss" is a good cruise ship for those who need infirmity services. It's equipped with six onboard elevators.
These elevators lead directly into public spaces like restaurants, lounges, theaters, pools, etcetera plus, it has 42 custom-made cabins for disabled vacationers.
In addition to that, washrooms have roll-in showers, grab rails, portable showerheads, and adjustable toilets, making them easier to use.
They also provide assistive listening devices and braille signage for those who need them. A sign language interpreter is also available upon request.
Holland America Cruise Line is a favorite to mature travelers; thus, it is susceptible to vacationers with disabilities.
Holland America Line has a fleet of ten wheelchair-accessible ships. This cruise line has the largest number of wheelchair-accessible cruise ships in any single line.
The commitment to accessibility includes not only their guests but also crew members, both with and without disabilities.
They have spent over two decades developing innovative accommodations such as oversized bathrooms, specially designed elevators, and walk-in showers, among others.
The "Rotterdam ship" is a good example. This ship has six onboard elevators – all leading directly into public spaces like restaurants, bars, and lounges.
Holland America Cruise Line also offers on-shore excursions to vacationers with mobility limitations, including walking tours in Rome or Venice.
You can also join the "Holland America Line Water Safaris" – where you can see dolphins and whales with your family and friends while sitting in an electric wheelchair.
There are no limits when it comes to Holland America Line's concern for their disabled guests.
They even provide interpreters certified by both the National Association for Hearing Impaired Kids (NAKID) and American Sign Language Professionals Associated (ASLPA).
Princess Cruises® is among the first cruise lines to offer wheelchair access on all vessels and has been doing so since 1990.
The company strives for a barrier-free environment, in which disabled passengers can enjoy everything offered onboard (i.e., pools) without having to worry about restrictions or different treatment than non-disabled guests.
The fleet includes several accessible ships, including Royal Princess®, Star Princess®, Sun Voyager™ II , Regal Empress™ III , Emerald Radiance ™ IV, Sapphire Riviera ™ V, and Coral Sea℠ VI – with many more being added soon!
Cunard Line has a long and proud history of supporting the disabled community, with ships that are entirely wheelchair accessible for all its guests.
The Cunard cruise Line is always looking into ways to make their cruise experience even better for these passengers.
They have recently installed specially designed lifts aboard Queen Elizabeth™ II as well as new-build vessels like Cunard's next-generation RMS Queen Mary ™ III.
In addition to providing access down the gangway ramp on every ship in their fleet (except Britannia), they also offer special accessibility features such as extra rooms in staterooms, bathrooms equipped with oversized showers and toilets.
They also have elevators connecting decks within the vessel, ramps at banquet venues so people can attend the main dining without climbing stairs or navigating steps.
Disney Cruise Line offers a variety of accessible features to make their guests' vacation even better.
They provide wheelchair ramps and elevators, handicapped staterooms with wider entryways, and specially designed bathrooms with oversized showers and toilets.
The company has also been recognized for its efforts by groups such as RCI's World Variety Club (WVC), which recently awarded them the 2012 WVC Award for Excellence in Accessibility*.
Disney is not only standing at the forefront when it comes to accessibility, but they are setting an example that other cruise lines can follow.
On "The Fantasy's, " a family-oriented cruise, kids with disabilities can still enjoy the vacation as the cruise line adheres to the concept that every kid regardless of their ability, should engage in youth programs.
Best Balcony Cabins on Cruise Ships
Oceania Cruises is the only cruise line to offer a wheelchair-accessible suite on every ship in their fleet.
The suites are custom-made with unique features such as wide doorways, specially designed wet rooms, and handicapped bathrooms.
This dedication to accessibility has also been recognized by RCI's WVC*, who awarded them with the 2012 award for Excellence in Accessibility*.
Oceania offers an unparalleled experience that caters to all of its guests, including those looking for wheelchair access options.
cruises for 18 year olds without parents
Bottom Line
With more than 30 cruise lines available to choose from, you should have no problem finding the best cruise for wheelchair users.
Whether it's a ship with elevators and ramps or a ship that someone with a wheelchair can quickly board without assistance, there are plenty of options out there for everyone.
From grand ships such as Carnival and Royal Caribbean that offer multiple accessible cabins on deck down to small-ship cruises like Viking River Cruises where at least one cabin is wheelchair accessible – there really is something for everyone!