Nothing is more exciting than a one-on-one experience with the marine big five. Have you ever wanted to make a holiday excursion memorable while cruising? Simple! Get the Best Cruise for Whale Watching.
This activity brings together kids, youths, adults while making family fun moments great.
If you wonder whether it is easy to get a cruise for whale watching, understand that the entire process can be daunting.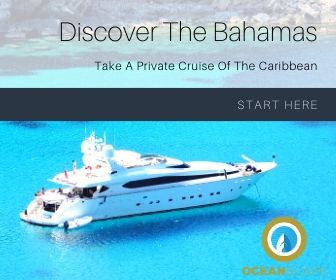 Cruise ships come for different purposes, and only a handful are multipurpose.
The top deck space and cabin balconies are vital features that differentiate whale watching cruises from regular cruises.
The large deck and expansive balconies support whale spotting.
Keep reading to find out the dedicated whale watching cruises and what makes them different.
6 Best Cruise for Whale Watching
1. Cruise For Spotting Gray Whales in the Russian Arctic
One of the spectacular moments while cruising on a ship is whale watching.
It gets better when on a two-week cruise where you'll have more excursions in addition to whale watching. Gray whales in the arctic will need a special ship that can make it to the Arctic ice.
First, the travelers fly to Alaska before boarding specific cruises to whale watching in the Russian arctic. One of the common cruises suitable for Gray whales watching is the Spirit of Enderby. 
This is a small cruise line carrying 50 passengers, which makes exploration easy as the dedicated crew attends to your specific needs. It is common among whale watching cruise Alaska with nice features for travelers.
Cruise to Jamaica from Florida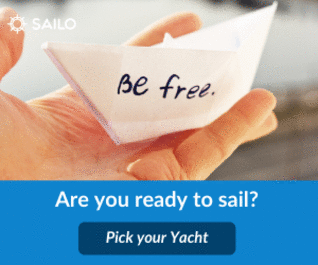 a) What Makes The Ship Great For Whale Watching?
First, this is a small ship with a passenger capacity of 50, which is manageable if you intend to catch great views of the whales while cruising.
Moreover, it is easy for the ship to maneuver through the icy cold waters of the arctic due to the ice-strengthened feature.
Notably, the ship has had a great history of sailing since 1983. It was recently upgraded in 2019 to accommodate new features like twin-share cabins, which provided comfort to the passengers.
Additionally, the ship cabins have outside windows, which offer enough space for viewing whales while onboard. The node deck and top deck have ample space to accommodate 50 watchers comfortably.
All expeditions have experienced guides and researchers who devote time to learn about arctic life. Still, you'll find it easy to ask questions and get accurate answers.
Again, the cruise experienced Russian Captain navigates through the waters carefully to enhance your safety.
b) What We Liked
● The small passenger capacity for easy cruising
● Good history of cruising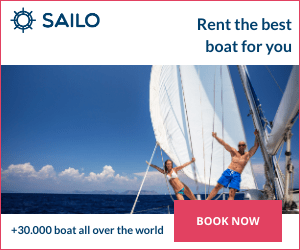 ● Experienced crew and captain
● Ability to see more other than whales
c) What We Didn't Like
● The cruise looks old despite the upgrades
If you love cruising on a small ship, this is what you need for your next vacation. Not only is the ship affordable but also very comfortable, with a great view while whale spotting.
When is the best time for cruise to Bahamas
2. The Royal Caribbean Cruises: Best Cruise for Whale Watching 2021
Everyone agrees that Alaska and Canada have beautiful and dream destinations for cruising. Whale watching in Alaska and Canada should be your next destination if you want to create memories. 
If you are undecided between the different cruise lines available, the Royal Caribbean will meet and exceed expectations.
One innovative cruise under the line is the  Anthem of the Seas. It is luxurious yet affordable for both solo and group travelers. It lets you experience an unbelievable adventure on board with your family.
a) What Makes the Cruise Different?
The large top deck for whale watching offers an area to assemble in groups and catch the unique whales crossing. 
It also has expensive staterooms with large windows and balconies, which provide additional privacy for whale watching. Again, there are plenty of activities other than whale watching, which make the cruising involving and fun.
The ship is one of the leading cruise ships able to traverse the entire world while letting you enjoy nature everywhere. Since the ship is 348m-long, you'll have expansive space to move from one area to the other while enjoying different types of whales.
The large ship has enough crew who will respond to your concerns and expound on the various questions regarding the whales.
Above the top deck is a jewel-shaped glass capsule that can accommodate 14 people. While in this area, you have a 360-degree view of the ocean. This means that you'll be able to spot whales from any direction.
Another feature is the Two70° venue which is critical for whale watching. You'll experience the 270° panoramic sea view running on three decks from the floor to the ceiling.
In this place, you enjoy a closer view of the whale while still dining privately.
In particular, this cruise has a total of 2,090 staterooms. Among them, 1,570 have balconies of different sizes, making it easy to view whales while comfortable in your room.
b) What We Liked
● Extensive decks with plenty of space for whale watching
● Expansive top deck with a flat roof
● Ability to spot whales while enjoying the water line glaciers
● State of the art rooms with balconies and large windows for private viewing.
c) What We Didn't Like
● It is costly
If you are set for a family vacation, the Anthem of the Seas from the Royal Caribbean Line could be a great match. Enjoy great views from the large deck spaces onboard. Lastly, the ship is suitable for a whale watching cruise Hawaii.
3. Whale Watching In California with Princess Cruise Line
When you compare California to Alaska, you notice that California is less remote. As such, it becomes an ideal location if you are set for a vacation in North America.
For travelers who fancy along the Pacific Ocean, this cruiser is ideal.
Monterey Bay offers a scenic view where you can spot the large whales diving in the massive water. It is quite spectacular and a memorable event that will stick forever.
Thus, this is a great outdoor adventure for solo travelers and families.
Even though more cruise lines have specialized in cruising for whale watching, we found the Princess Cruises a great fit if you are looking for an affordable yet luxurious cruising vacation.
One specific cruise that we recommend from this line is the Caribbean Princess Cruise Ship. It is large and was refurbished in 2019 to accommodate new and exciting features for your adventure. Thus it ranks the best Alaskan cruise for whale watching.
a) What Makes the Caribbean Princess Cruise Ship?
The Caribbean Princess Cruise Ship has everything to match every mood and thus an excellent cruise for adventure seekers in the Alaskan glaciers.
Even though the ship is large, you'll still be amazed at how it navigates through the icy glaciers allowing you to observe the incredible adventure.
Additionally, the ship is large with a lot of crew to offer you dedicated services. With a large passenger capacity, you can join the rest while cheering the diving whales and enjoy the moment.
The cruise is affordable, luxurious, and perfect for all travelers who enjoy a welcoming atmosphere, sumptuous cuisine, and immense standards while onboard.
Additionally, the large ship sails to all seven continents; hence, you explore different types of whales worldwide.
Lastly, the itineraries offer you a great travel experience while touring different destinations. All you need to do is check the hours and timings, then explore the adventure to the fullest.
b) What We Liked
● the cruise allows you to visit more places all over the world
● Large and enjoyable when cheering the whales
● Great dining experience
● Large rooms and private, too
c) What We Didn't Like
● Limited active activities onboard
The  Princess Cruise line offers a fleet of ships for those ready to explore the world. You can book for the upcoming voyage and enjoy the whale watching adventure with family or solo in California.
4. The Saga Cruise Using the Saga Pearl II Cruise
Some Arctic voyages can be complicated with booking, safety, and amenities, both offering zero satisfaction. Whale watching is an event that requires luxury and comfort.
Thus, we've picked the Germany-made Saga Pearl II cruise, which is luxurious and combines the older design and modern improvements to offer all you need for whale cruising.
Saga Pearl II Cruise departs from Dover Pot and cruises for 15 days to Iceland. Onboard, you'll have television personnel to help you create memories. 
Additionally, the ship has a capacity of 449, which is sufficient for luxurious travel. Since the number of passengers is small, it becomes easier to grab whale scenes than in a big ship.
a) What Makes the Saga Pearl II Cruise Unique?
This is a small ship with great features like a spa, gym, swimming pool, and gaming areas. They complement the main adventure for cruising.
You'll be able to travel through the far-flung ports that take you to the northern side of Iceland. At this point, the search for orca, humpback, minke, and blue whales begins.
The carrying capacity is less than 500, making it practical for whale spotting as the majority of the large ships are overpopulated; hence the chances of not watching the whales are high.
Onboard, there are 220 crew members, making the ratio of the crew to passengers 1:2. This improves service delivery while onboard.
Furthermore, the staff is helpful when you need more explanation regarding the cruise.
The ship offers a friendly and very intimate atmosphere. Other than whale watching, you'll have plenty of entertainment options while cruising.
b) What We Liked
● The small population
● Plenty of onboard activities
● A mix of traditional and new technology
c) What We Didn't Like
● It still looks ancient
Generally, this cruise ship is suitable for anyone looking for an affordable yet luxurious cruise.
The cruise takes you for a more extended trip where you make memories from the whale watching events.
Best cruise for singles over 40
5. Spot the Bowhead Whales on Noorderlicht Ship
Do you want to taste your adrenaline? A suitable vessel that will cruise you in the deepest parts of the arctic is the Noorderlicht ship. It has sailed since 1994.
Thus, the crew has a lot of experience regarding the arctic landscape. You'll discover remote areas featuring undisturbed nature.
While on this ship, you'll site the rare bowhead whales. This species doesn't migrate to warmer areas, and thus watching them is an honor.
a) What Makes This Ship Unique
Unlike the sophisticated ships that cruise the waters, this one is less complex.
It doesn't have any technological advancement and is thus an excellent cruise for pure adventure. At the end of the trip, you explore the deeper parts of nature.
While onboard, the ship offers you a chance to view different whales, including bowhead whales, beluga whales, seals, and polar bears. Additionally, you'll view the whaling historical towns and calving glaciers.
The small design means a small capacity of passengers, which lets you explore nature and ask personalized questions regarding the trip.
b) What we liked
● A small ship that goes deeper into the nature
● Access to more well types
● Few people onboard
c) What We Didn't Like
● It is unsafe
Finally, the Noorderlicht Ship is excellent if you explore more profound nature and discover more whales.
It meets the budget demand for all traveler levels and might be a good fit in whale watching cruise Oahu.
6. Australia Whale Watching On Seabourn Quest
Here's one of the beautiful destinations for a traveler is Australia. It is characterized by sunny weather, sandy beaches, and marvelous cities.
If you are set to visit and participate in whale watching, a good cruise will make the whole experience remarkable. Some of the areas you'll find whale watching practical are Sydney, Perth, and Byron Bay.
Have you booked your cruise? One of the few lines that participate in whale watching cruises is the Seabourn Cruises. The line has a fleet of ships that will meet and exceed your expectations.
An expansive deck with plenty of space offers an excellent view for travelers. That is what the Seabourn Cruises capitalized on to ensure you have a lovely cruise onboard.
Most travelers watch whales between May and November. However, the season depends on the specific place you are visiting.
One of the game changer cruises you can rely on for whale watching is the Seabourn Quest.
The design, experts, and amenities allow you to explore more than nature.
a) What Makes the Seabourn Quest Unique?
The staterooms are luxurious and exceptional if you are looking for a ship to make you comfortable. Consequently, you'll find enough crew to service your needs while cruising.
Additionally, the ship has open decks and a top deck that offers plenty of space for watching whales.
The cruise has ocean view suites for solo travelers. If you are not comfortable joining the crowd, simply view the whales through the large windows and the veranda.
b) What We Liked
● New with great technology
● Large decks for good space
● Veranda for watching whales privately
c) What We Didn't Like
● Expensive cruise
Finally, the Seabourn Quest whale watching cruise long beach is good on Australian waters.
It will help you explore the world. It is a good option for family and solo travelers. While watching the whales, you will still explore other natural adventures.
Best cruise travel agents near me
FAQs on Whale Watching Cruises
What Is The Best Month For Whale Watching In Alaska?
The best months depend on the season and arrival of the whales. First, the gray whales will appear, followed by the orcas. After that, other species like the humpback whales will arrive from June. 
The peak season is from May to September, where cruises are all over for spotting purposes. You will come across whale watching cruise Boston during your exploration, which is a great destination.
Do You See Whales On A Cruise?
You will see whales on a cruise when you have the right timing through the season. For better whale spotting, you need to cruise between May and September. This is the best time for whale watching Alaska. You may check on the specific cruises available to book the most affordable and luxurious option.
Where Is The Best Place In The World To Go Whale Watching?
The Azores is very popular when it comes to whale watching. This is because the zone has plenty of sea creatures that will excite you. 
Additionally, you will come across different whale types during spotting. Additionally, check the timing and go when the booking is low.
What Should I Take Whale Watching?
There are different items you need to bring during whale watching. They include; binoculars, sunglasses, hat, water bottle, camera, snacks, and sunscreen. 
Some of these items, like the binoculars, are available on some cruises for loaning.
Final Thought on Whale Watching Cruises
Finally, we have shared with you the best cruise for whale watching. If you plan for a vacation, whale watching is one of the best activities you need to add to your plan. 
The cruises we recommended come with different features to meet your needs. Identify the one you think is ideal for your next cruise and try it out.