How liberating is solo traveling? Ask a solo traveler, and they tell you it's best done on a cruise line. Solo traveling lets you plan and execute a lot of things, including reading books, completing assignments, and exploring your world. Simply put, you'll be having a great time without interference from other people.
Planning a solo journey can be draining, especially when you are unsure about the specific cruiser you need, plus the perks that come with it. Costs, finding new friends, and identifying the various activities on the cruise is easier said than done.
Luckily, we are here to help. This guide explores the best cruise for solo traveler with everything you need to cheer up your solo adventure.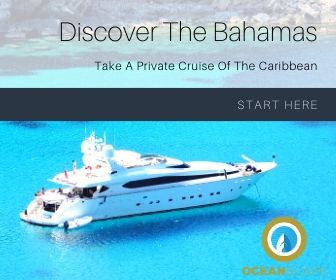 Keep reading!
Best Cruise for Solo Traveler
1. Holland America Line
The Holland America Line is over 145 years old and is among the pioneer cruise ship lines. It runs 14 ships managed by the Carnival Group. Offering plenty of activities for solo travelers to meet privately, likens this line to celebrity cruises and select brands like P&O cruises.
In terms of cabin capacity, this ship line is not that big. However, the room space ranges from 127 to 172 square feet, more extensive than the NLCs 100 square feet. The newest ships for this line include Koningsdam, Nieuw Statendam and Rotterdam which feature 12 solo cabins. 
What to Expect Onboard when in the Best Cruise For Solo Traveler
While in the cabins, you have a full view of the Calm Ocean, choppy seas, and ocean breeze and beach lines.
Apart from the view, the traditional design of the Holland America line ships is unique, which evidently sets them above other lines in the same category. This conserves the heritage history and gives you an original maritime touch.
Again we noticed something unique with this line where they have the music walk where you enjoy classical music and classical concerts. Besides, you'll have a touch of the most famous music venues known as BB, where you grab jazz music. 
Lastly, the line provides billboard onboard music comprising two pianists facing each other and giving you themed sessions of 90s hits.
Furthermore, the main theater has plays, shows, and dances for you while traveling. You'll meet famous music artists onboard. Stay alert while cruising as you might meet your idol artist. Undoubtedly, the music walk is one of the unique things you'll ever find in a cruise ship.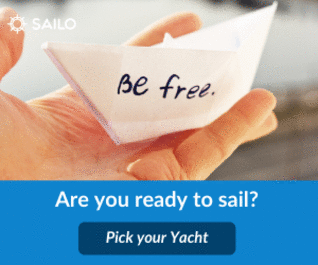 Lastly, the Holland America Line has live interactive boards and excursions where you interact with your future destinations and gather more information. 
Better still, there is strong customer care support where you'll ask questions and get proper answers regarding your planned destinations. 
You can still key in some information on the live boards to access different features onboard, like the library and guide books.
2. Norwegian Cruise Line
Are you set for the best cruise where there is always something happening? Well, a lot of solo travelers hate boring cruises, and that is what Norwegian Cruise Line leveraged to build solo cruisers for solo travelers like you.
One thing that we loved about cruising on the Norwegian Cruise Line is that you enjoy the onboard amenities under your cruise fare. You can choose the packages depending on the cruise ship you board.
Sadly, most solo travelers are not aware of what is included and covered in the cruise fare while on board the Norwegian Cruise Line. This results in extra costs for things not included in the fare. Check everything including the benefits that come with each cabin.
For instance, solo travelers staying in the exclusive heaven access the private lounge, deck, and restaurant.  You'll need to be vigilant before booking your next NCL cruise line.
Norwegian Cruise Line ships bank on solo studio cabins priced differently. The Norwegian Epic was the first to have 128 solo cabins while other latest Norwegian ships like the Escape, Joy, Bliss, and Encore, have 82 studio cabins. The rest of the ships under this line have less than 60 studio cabins.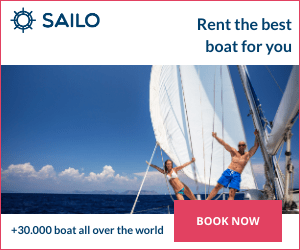 More Things to Expect
Each room is 100 square feet and features a full-sized bed, a private bathroom, flat-screen TV, and large windows overlooking the ocean. 
Some like Norwegian Bliss, Norwegian Joy, and Norwegian Encore have protruding balconies where you can relax and grab your drink. 
Regardless of the cruise, you have three meals per day, snacks in between, and exclusive room service, all included in the cruise fare.
Something fascinating about the ship is the Studio Complex and Lounge located on top of the ship. This is a shared social place where you can watch different activities, socialize with other solo travelers, and engage in gaming for both in-water and side pool games.
Do you pay for all these services? 
No! Just like the meals, they are included in your NLC cruise fare unless you have special orders.
3. Royal Caribbean International
The Royal Caribbean International has over 20 cruise ships with innovative features ideal for solo traveling. It is one of the best Alaska cruise for solo traveler. The common ships are Quantum, Ovation, Spectrum, Anthem, and Odyssey. Each ship has 28 "studio" cabins with balconies and large windows facing the ocean.
A cabin is 101 to 119 square feet with a full-sized bed. However, the Harmony and Symphony ships have slightly smaller cabins of 96 square feet. Even though the cabins are small, you still enjoy the full services that come with a booked cabin.
The cruise ship boasts single-friendly activities where travelers have the opportunity to socialize. Some of the most exciting activities onboard include scuba training in the pool, and cocktail tasting, group fitness activities, and cooking classes, among other fun activities. 
Things to Keep In Mind
The cruise fare covers the stateroom's cost. Besides, you have an attendant who makes your bed twice a day. Depending on your package, you will not only access the private restaurant and the lounge but also taste a variety of unique cuisines from all over the globe. 
A solo traveler enjoys three meals daily with plenty of snacks in between all covered in the cruise fare.
 If you love swimming, the RCI has a large pool deck free for those onboard. Other pools offer water slides accessible to you. If you're looking to stay active, there is a jogging track and fitness center. Finally, there is a solarium, an adult-only center for relaxing.
Other events that RCI hosts include dance classes, trivia, and game shows. Luckily, you'll not miss any of these events since they'll be listed on the cruiser's compass left in your room every day. Since most of the privileges are catered by the cruise fare makes this ship the best cruise.
4. Cunard
On May 15, 1840, the first Cunard hit the waters. Onboard were Queen Elizabeth, Queen Mary, and Queen Elizabeth II. 
Thanks to the traditional designs and good-looking ocean liners, the ship has continued to attract plenty of solo travelers. In fact, it offers one of the most luxurious ways you can travel around the world.
Similar to other cruise ships, the Cunard line allows solo travelers to mingle. Still, you have an opportunity to get hosted if you prefer dining solo. However, this depends much on the ship's capacity.
What Makes the Fleet Luxurious?
Among the fleet, Queen Elizabeth and Victoria have nine mid-ship very luxurious cabins, with 8 of them allowing you to have a full glare of the ocean view. The remaining cabin is an inside cabin which is suitable if you want more privacy. 
On the other hand, Queen Mary 2 boasts 15 single cabins with great decor. You'll have a full view of the ocean. Additionally, you'll access natural scenes, including the beach, cool breeze, and scenic waves. What else could you ask for?
Are you fun loving? This cruise provides plenty of fun activities including workshops, plays, lectures, theatrical workshops, and performances, among other activities. Luckily, all are at your disposal and catered for in your cruise fare. 
Better yet, the cruise has a spa where you'll relax for a feel-good moment.
Confused about something? Don't worry; the dedicated desk is available to respond to all your questions regarding the ship and direct you to various destinations. Even more, you'll have a dedicated staff at your table for instant service.
Moreover, you access the lounge and bar grill, dedicated deck, and other restaurants. Menus provide a wide range of foods from different parts of the world with an enormous breakfast list and plenty of dishes for lunch and dinner.
Are you ready for Cunard? Check the next cruise!
5. Silversea
The most beautiful and most luxurious ships come from the Silversea cruises. It began in the early 90s and ranked the most extensive privately owned cruiser line. Even though the ships don't have a cabin for solo travelers, they still offer plenty of options to meet solo travelers' needs.
 For instance, the third row comprises 7 percent of the passenger base to meet the demands of solos on the voyage. Sadly, you'll pay 25-75 percent higher than the double-occupancy deals.
We included this cruise on the list since it is small; an advantage for single travelers ready to meet and interact intimately. 
Unlike the big cruises, you'll not get lost easily while onboard the Silversea.
What You Might Love While Onboard
Exceptional programs and food make this ship lovely. You have a range of menus to choose from. Plus, access the bar for different types of drinks then pick what you love. Still, voyages cruising for over 10 days have dancers onboard which means happy cruising.
On this ship, there is a lounge bar, grill section, and a lovely balcony where you'll catch beautiful scenes and views while traveling. We liked the Venetian lounge that lets you see the professional Silversea dancers perform live. 
On top of the cruise ship, there is a large swimming pool surrounded by comfortable and nicely done beds and chairs which offers options to refresh and relax while sunbathing.
If you are set to explore additional activities on a fantastic evening, the ship has a casino, table cards, and fitness center, shops where you get branded goods, and a child-friendly area for play.
Luckily, everything you get from the cruiser is included in the cruise fare. You can go ahead and enjoy a relaxed, superior, and classic moment while onboard Silversea Cruise.
6. Crystal Cruises
About 25 % of the passengers on the Crystal Cruise make up the solo travelers. The ship features plenty of fun activities and moments that attract solo travelers. Additionally, the cruise has supplements that offer as low as 10 percent in different categories.
The Crystal Symphony and Crystal Serenity have a carrying capacity of 848 and 980, respectively, making it possible to socialize with a community of sailors.
Like the other cruise ships we've covered, the Crystal Cruises offers plenty of activities for solo travelers onboard. Happy moments like wine tasting bring solos together. Plus, creative learning, educational seminars, art classes, and computer lessons mean a happy cruise.
Unlike other solo cruisers with plenty of cabins, this crystal cruiser line offers limited slots for solo sailors on select voyages. You'll need to book early to get a place on this luxurious voyage.
The ship has a pool deck with beds around. Solo travelers can swim and sunbathe on the top section of the ship.
Other Unique Places on the Ship
Generally, the cruise sails to all seven continents worldwide. A separate area within the lounge is available for smoking which keeps the rest of the ship smoke-free. 
The tremendous outdoor territory is where we anchored. I would recommend it to solo sailors who want unbelievable views while working on projects that require short breaks.
A restaurant area is spacious with single, double, and group tables and chairs. Further, you have dedicated service from the friendly staff. The menu provides worldwide foods, so you have an international feel every time you choose a meal from the menu. Your cruise fare caters for your breakfast, lunch, dinner, and some snacks in between.
When is your next vacation? Get a slot from the best world cruise for solo traveler;  Crystal Cruises and enjoy first class all-inclusive luxury.
7. Seabourn
Imagine cruising on a huge ship and almost being forgotten by the staff? Such experiences are common when cruising on massive ships. 
However, the Seabourn has small ships perfect for solos who want to know fellow cruisers and get attention from staff quicker.
While some cruises are strict and limit staff interactions to their roles, things differ with Seabourn cruises, where staff and dancers have special tables in the restaurant, and solo travelers can choose to dine with them. 
Again, the attendee escorts solo travelers around the ship to ensure great comfort. Would you resist such hospitality?
Food and drinks served on the cruise are part of the cruise fare. However, if you have a special order, the pay is separate. Breakfast, lunch, and supper are available for you. Again, you get some snacks in between.
The Unique Advantage
What differentiates the cruise line form the competitors is that they've set apart a common area where you get anything from coffee to magazines? 
Additionally, the cruise line has excellent partnerships across all the cruises. For example, they have professional DJs, engineers, and mixologists to help fine-tune everything on the ship.
When traveling solo, you'll pay more than double occupancy. This means that you'll add 75% more to cater for the other person. If you occupy the premium suites, then you'll part with 10% more to your fare. 
Even though this is costly, you'll still benefit from the luxury travel that comes with solo occupancy.
Do you want to travel? Get your ticket from Sebourn Line and choose your cruise.
Frequently Asked Questions
Is it worth going on a Cruise By yourself?
Yes, the experience is lovely and leaves you with great memories. Even though you feel a bit intimidated on your first cruise, treat it as normal, as it becomes addictive when you get used to it. 
Find out more from experienced solo travelers, and you'll yearn for the experience.
Can You Book a Cruise For One Person?
First, you'll need to find out the state of the room you are booking. There is a vast difference between single cabins for solo users and double cabins made for two. 
Once you determine the cost implication, you can go ahead and book the cruise for one person. You can opt for the best Antarctica cruise for solo traveler since they offer solo travel services.
Which Cruise Lines Do Not Charge For Single Supplements?
Most of the cabins in the Norwegian Cruise Line are made for solo travelers, eliminating the single supplement charge. 
Holland America Line is another line that never charges you extra for cruising. As a solo traveler, you'll save more on a single occupancy when cruising.
Are Cruises Safe For Solo Travelers?
Yes, cruises are safe for solo travelers since they offer a good platform for solos to socialize on the cruise as they tour different parts of the world. 
While in the single cabins, solos get room service whenever it is required. Always check the cruise guidelines for solo travelers before you book the cruise.
Final Thought on Solo Travelling
Now that you have details about the best cruise for solo traveler, it's time to make a change and introduce lovely moments to your adventure. 
Check the suggestions we shared and book your line today. When choosing a cruise from the line, get all your questions answered before you book.