Are you visiting Halong Bay? Have you identified the best cruise for your adventure? There are many factors that you'll need to confirm before picking the best cruise for Halong Bay.
First, check your budget, guest reviews, feedback, available facilities, and cruise services.
With different cruise lines available, you might get confused about booking an ideal cruise for Halong Bay.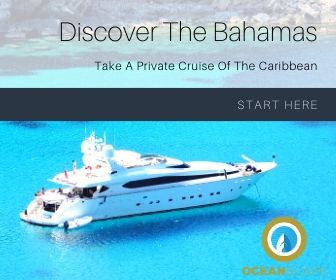 Don't worry since we are here to guide you through. We've combed through different voyages, and the following 6 made it to our top cruises for Halong Bay.
Let's find out what makes the cruises suitable for your vacation and the things that you'll find interesting while cruising on the recommended cruise for Halong Bay.
6 Best Cruise for Halong Bay
1. Stellar Of the Sears Cruise: Overall Best Cruise For Halong Bay
If you plan to visit Halong Bay on a luxury cruise, the Stellar of the Sears Cruise would be perfect.
This is a small ship with lots of private rooms. It lets you enjoy cruising to Halong under excellent service from the crew. 
Apart from the best services, you have plenty of space to move and explore the adventure from different angles while cruising.
a) What Makes The Ship Unique?
Thanks to the breathtaking design and lovely interior decorations, the ship is different, making it feel like you are in your home. 
Additionally, the most luxurious Halong Bay cruise has unique facilities. First, you enjoy the outdoor swimming pool, which is open all through the year.
The pool is at the front deck and measures 50 sqm, thus providing enough space to relax and view beautiful sites from different angles.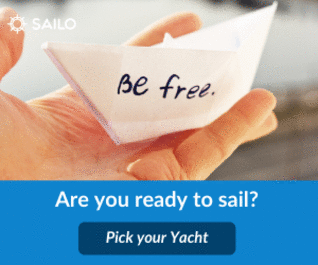 Additionally, the pool is attractive at night with the lovely LED lights where you'll have a beautiful nighttime.
Furthermore, the dining experience is unique, featuring 60 seats situated indoors and outside.
It offers a super comfortable feeling where you'll create memories as you eat the best cuisines prepared by professional chefs.
b) What We Liked
● There is a beauty spa and massage center to relax while you get a memorable massage experience.
● A mini-golf course is also a great feature on this cruise ship 
c) What We Didn't Like
● The cruise is expensive
You can try it out and explore the great adventure at Halong Bay.
Best cruise ship for Whale watching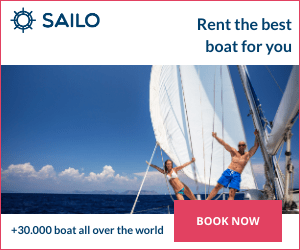 2. Orchid Cruise
In November 2016, the launch of Orchid Cruise happened. It's one of the most attractive units currently available, with a state-of-the-art design that no other can match.
It cruises to Halong bay while exploring different adventures along the way.
The cruise has 14 super luxurious rooms, with the smallest size being 36 square meters.
Other than the size, the cruise has large windows in each cabin that provide a great view of the sea as you enjoy the best trip to Halong Bay.
a) What Is Unique About This Cruise?
First, the cruise is designed luxuriously to offer you a comfortable trip to your destination. It has different types of suites and each suite comes with unique features to meet your demands. 
At this point, you can choose the suite according to your budget. If you intend to engage in watersport activities, this is the best Halong Bay cruise for backpackers.
Beauty spa, pickup services, and gym are available for you. Plus, the cruise has unique public amenities to make your travel luxurious.
Inside your private rooms, you can still request private and dedicated service from the crew.
Besides the facilities, you enjoy relaxing activities like kayaking, fishing, sunbathing, cooking lessons, and discovering amazing things.
b) What We Liked
● Ultra-lavish cruise
● Offers private rooms for your peace
● Large windows and balconies for excellent sea view
c) What We Didn't Like
● Some drinks are pricey
If you want to travel on a luxurious cruise with high-class services, this ship is the best. 
What is the best cruise for Bahamas
3. Ambience Ambassador Cruise
The  Ambience Ambassador Cruise is an incredible cruise that gives you value for money.
It was built in 1991 and had a refurbishment in 2017. The cruise operates under the Ambassador Cruise line. 
Packed with exciting activities, you enjoy every moment as you view nice scenes and sea adventure towards Halong Bay.
a) What Makes The Ship Unique?
This is the only cruise with Michelin Star Chef for the best cuisines while cruising. You'll have different tasteful delicacies.
In addition, the cruise has an outdoor Jacuzzi where you can relax and enjoy a warm bath while sipping your favorite drink.
The elevator is available to make the movement manageable. You can have quick access to the top deck and view the sea and beautiful destinations while cruising.
Additionally, the cruise has lots of activities where you choose the one that excites you most.
For adventure lovers, you explore unique islands and marine life along the way.
Other activities include fishing, cooking, kayaking, climbing, and swimming, among others. All these activities are included in the cruise fare.
The cruise length is 2-3 days, with itineraries allowing you to get exposure to new destinations while sailing to Halong Bay. It is that fun!
Furthermore, the cruise has a carrying capacity of 1400 guests with 700 cabins available for easy hosting. The guest desks are 11 and ideal for solo and group travel adventures.
b) What We Liked
● Large cruise ship for groups
● Luxurious cabins
● Has extra activities for adventurers
c) What We Didn't Like
● It is always overcrowded
If you are cruising as a group to Halong Bay, this cruise ship could be an excellent unit for adventure and interactions. It is also the best Halong bay cruise for young adults.
4. Heritage Cruise Binh Chuan
The Binh Chuan cruise is under the Heritage Cruise. It began operations in 2019.
With the four decks, you are sure to access the top deck and view great destinations and adventures while cruising. Its exceptional comfort on board is what makes the cruise good for cruising to Halong Bay.
a) What Makes The Cruise Unique?
One of the striking things on a cruise is space. For this cruise, the spacious cabins and private balconies set it ahead of the rest. With large windows, you'll be able to view everything from the comfort of your bed.
An exclusive art gallery is another exciting thing found on this cruise. You explore historical images from the gallery with great crafts for adventure.
This compliments your adventure by providing a great history of the cruising experiences while you ponder at the present breathtaking sceneries.
The large swimming pool on the sundeck is something that can't go unnoticed on the cruise. It offers pleasant relaxation while sunbathing. 
At the poolside, you have a great view of the sea. You can still grab your drink and enjoy it while relaxing in the pool.
Finally, the kayaking experience is terrific, and luckily, you don't have to pay since it's included in the fare.
The activity is a fantastic addition to this cruise to help you stay active through the cruising journey.
b) What We Liked
● Amenities like a swimming pool for relaxing
● Plenty of activities, including kayaking
● Best art gallery in the cruiser
c) What We Didn't Like
● Some programs might change without prior notice
Generally, the Heritage Cruise Binh Chuan has an outstanding professional crew to ensure your cruise experience is never the same.
The cruise is good if you are looking for luxury with excellent service.
5. Paradise Elegance Cruise
The Paradise Elegance Cruise promises you the best cruising experience. It is a sleek and luxurious cruise built-in 2017. 
The cruise features an expansive sundeck where travelers catch the sun and refresh while cruising. It has 31 cabins with a well-organized design to ensure order while cruising.
a) What Makes The Cruise Unique?
The cruise is spacious to host up to 60 passengers. The neatly arranged rooms ensure you have a journey of comfort.
All the cabins have balconies and large windows. This makes it easy for you to view the adventure while cruising to Halong.
If you prefer the best Halong Bay cruise for vegetarians, this cruise is perfect. The menu is diverse.
Largest cruise ship ports in the united states
Vegan delicacies onboard include the vegan-friendly Sushi and Vietnamese rolls dish. Additionally, this cruise offers a butler service for dedicated attention.
Other activities you'll find onboard include a day spa and a wellness center for fitness. There is a piano to enjoy great music.
The cruise offers a free shuttle bus if you are late. This saves time and takes you to the port quicker.
b) What We Liked
● The 60-passenger capacity means you will have enough space to view adventure
● Offers vegetarians a vegan's menu
● More activities onboard
c) What We Didn't Like
● Extra purchases are expensive
Finally, the Paradise Elegance Cruise is known for its disciplined crew and orderliness. If you hate chaos and value traveling with sober individuals, this cruise is designed for you.
Best cruise deals for solo travelers
6. Peony Cruise
Are you looking for the most luxurious 5-star cruise to Halong Bay? Peony Cruise has the world-class service you can get from a midrange cruise. 
The elegant design, spacious cabins, and top deck view create a difference you would want from a cruise to Halong Bay.
a) What Makes The Cruise Unique?
Once you've booked for cruising, you'll have the short limousine transfer time to kick off the journey. This keeps you on time when set for your cruise.
The cruise has itineraries, so you can be sure to visit several places as seen on the planner.
Additionally, the cruise has roomy and ultra-luxury cabins. The cabins are air-conditioned, and while onboard, you access free Wi-Fi. 
Other features in the rooms include a flat-screen TV. Plus, an electric kettle as well as a private balcony.
The private balcony lets you enjoy the ocean and islands' stunning view while cruising to Halong Bay.
Onboard, you get a buffet breakfast included in the cruise fare. Moreover, you access a restaurant where you'll enjoy lunch and dinner while listening to the cool traditional jams. 
You can still find some space at the top deck for sunbathing as you enjoy a cocktail.
Apart from the usual foods, the Peony Cruise has an additional variety of foods. If you are a vegetarian, the cruise has something for you. Still, you get a Halal, Kosher, and gluten-free diet.
b) What We Liked
● Excellent service from the crew
● Smooth travel with cool music
● Availability of vegetables on the menu
c) What We Didn't Like
● You'll spend more on extra services onboard
This midrange cruise is ideal if you value privacy, luxury, and convenience. Try it for your next vacation to Halong Bay.
FAQs on Halong Bay Cruises
How Do I Choose a Cruise in Halong Bay?
There are two methods of choosing a cruise. First, you can visit the official site or line managing the cruise. You'll need to decide on the route you plan to cruise then check the length of the cruise.
Have your budget ready and go for the boat or ship within the budget. After that, choose the cabin and get the correct time to cruise.
Find the services and decide which other services you'll need, then book the cruise.
How much is a Halong Bay Cruise?
The prices may vary depending on the cruise type and category. For instance, if you select the top luxury, then prices are higher. 
Midrange and budget options are slightly affordable. Another essential factor that determines the cost is the number of days you plan to cruise.
Finally, the cruise line sets the prices depending on the number of travelers available.
What is the Best Month to Visit Halong Bay?
Throughout the fall (October to December) is the best time for Halong Bay cruise since the season is at its peak and no rains, tycoons, and storms. Though, be ready for the large crowds.
There are few crowds during the low season, but the chance of harsh and tough weather is high.
Is Halong Bay Day Trip Worth It?
Halong bay is one of the affordable destinations to explore great lands and islands and participate in various activities. 
Depending on the cruise you've booked, you might enjoy a diversity of activities while cruising. Therefore, a trip to Halong Bay is worth it.
Final Thought on Halong Bay Cruise
You can now decide which cruise best suits your Halong bay Cruising. It is essential to understand your purpose of cruising before booking a particular cruise. 
Choose the best cruise for Halong Bay and enjoy the best adventure.