Imagine the excitement of sinking a tricky golf hole on-board a cruise ship as you enjoy the breathtaking views of the ocean.
Or sharpening your swinging skills on the cruise's mini-course while watching as the crystal-blue Caribbean waves pass by.
It doesn't matter whether it's a week-long excursion in the Caribbean or a leisurely voyage, bouncing from one port to the other along the Mediterranean.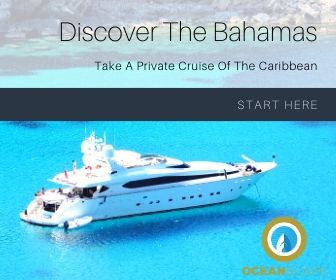 Cruising is one of the best ways to explore various destinations within in a short time hence the need to determine the best Cruise for Golfers. 
It is also a fantastic way for golf enthusiasts to enjoy some of the world's exotic golf courses without the inconveniences of in-country travel.
Coupling your love for golfing with cruising is an excellent way to tour legendary golf courses all around the world.
Moving effortlessly from one course to the other while avoiding the hassles of transport and accommodation.
You will likely interact and play with other golf lovers when cruising, both on the cruise and on-shore courses.
If you are lucky enough, you might meet and play with pro golfers as you hop between golf courses.
Golf cruises offer more than just great golf courses; they also provide an unforgettable vacation experience.
Unfortunately, while golf cruises have become increasingly popular in recent years, there are still so many golfers who find it challenging to find the best cruises for golfers.
To help you find the perfect cruise, below are some insightful info on the best cruises for golfers includes excellent golf packages and other amenities for players.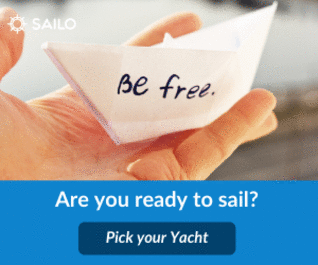 Best Cruise for Golfers
Golf Cruises – What Are They All About
Golf cruises are remarkably interesting; you practically don't have to get off the cruise ship to play some golf.
With innovative features like "golf simulators," you can virtually play rounds at any world-class golf course, including "St Andrews golf course.
One of the most evolutionary trends in golf cruising is that golf lovers on a week-long voyage can tour up to five golf courses in different destinations without repacking or carrying their clubs!
Golf cruises provide golfing gear on board, so golfers are not saddled throughout their vacation. You can rent clubs on board the cruise or at call port courses.
To sum it up, golf cruises offer group and private lessons supervised by PGA professionals during the vacation.
Plus, you can always play several light-hearted rounds on-board the cruise mini-course while relaxing and enjoying your holiday.
Best Cruise For Golfers
Ama Waterways is one of the leading golf river cruise operators in Europe.
Renowned for its innovation, well-crafted ships with world-class facilities, and outstanding services.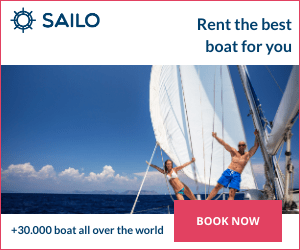 Their latest edition, "Ama Magna ship," is twice as large as its ordinary ships, offering golfers a more spacious golf experience.
AmaWaterways golf cruise package includes a 7 night aboard the "Ama Magna," sailing along the famous Danube plus touring some of Europe's most iconic golf courses.
With this golf cruise package, golfers are driven to the course and back in a custom-made luxury Mercedes Benz.
Once there, all you to do is play golf and enjoy yourself plus your tee time.
After finishing your rounds, you can have lunch at the clubhouse as you wait to be transported back to the cruise ship.
Golfers are increasingly attracted to luxury cruise lines that provide exclusive golf explorations, including breathtaking golf courses around the seven seas.
One such cruise line is the Azamara club cruise, a luxury cruise owned by Roya Caribbean that has teamed up with PerryGolf, a professional travel agent specializing in tailor-made luxury golf cruise vacations in Europe.
For the 2021-2022 golf packages Azamara and PerryGolf have unveiled plans to offer 25 worldwide golf cruises.
These luxury golf cruises include playing at about 69 first-class courses in 25 different countries.
Crystal Cruises offers the best cruises for golfers with a selection of cruise tours that include at least one round of golf per day and free days to explore each destination before or after playing.
Crystal Cruise Tours offers golfers three rounds of 18-hole championship play and two consecutive nights in Bermuda following the tournament's conclusion.
The package also includes complimentary shuttle service to and from the golf course, complimentary breakfast each morning on board ship.
Unlimited access to Crystal's water-themed facilities such as pools and hot tubs, a welcome champagne reception at sea, in addition to all other cruise amenities.
Golf cruises are rapidly becoming increasingly popular for golfers to combine their passion with a cruise vacation. Royal Caribbean has three tailor-made golf cruise tours to meet the golfer's needs:
The golfing cruise tour,
Transatlantic Golf Adventures
Land of Legends cruise tours.
1. The Golf Cruise Tour – is the cruisiest of all, with a total of nine days on board; it features five rounds at three golf courses.
This voyage begins in Southampton and visits Ireland for two rounds before sailing to Lisbon, where they will play one round.
From there, golfers can visit Morocco or Spain before disembarking in Barcelona.
2. Transatlantic Golf Adventure Cruise Tour – is a seven-night cruise that features four rounds at two golf courses.
Departing from Fort Lauderdale, Florida, and returning to the same port, this cruise roundtrip itinerary includes one day in Scotland before sailing across the Atlantic Ocean to The Azores Islands on Portugal's west coast.
3. The Land Of Legends Cruise Tour – which lasts for eight days, features three rounds at two different golf courses with an additional stop in either Morocco or Spain.
This voyage begins in Southampton and sails to Lisbon, where golfers will play one round before departing. From there, they head south towards Africa—either Moroccan or Spanish Sahara depending on their preference—before heading back north into  Europe and to the UK.
The Aida Cruises Golf Tournament At Sea is a six-day journey between France and Spain that features four days/three rounds of golf at two different courses and one free day to explore the destination before returning home.
The cruises offer stops in either Toulon, France, or Seville, Spain, with guests disembarking each morning for a full 18-hole-round, followed by lunch on site.
The cruise tour also includes an optional excursion into Barcelona after the tournament ends.
Norwegian Cruise Line offers cruises that include golf excursions.
The cruise tour "Passages to Antiquity" includes a roundtrip cruise from Venice, Italy, and also stops in Greece, while the other cruise tours are based out of Barcelona with itineraries including Morocco or Portugal.
Norwegian's cruises offer three rounds at two different golf courses with an additional stop in either Morocco or Spain.
Plus one day on land for sightseeing before cruising across the Atlantic Ocean to Lisbon on Portugal's west coast.
Holland America offers cruises to Alaska that include golf excursions of two rounds at Whistler Golf Course.
They also offer a round trip flight for four people (guests must be 18 or older), transfers between airport and hotel on arrival day, and three nights' accommodation within Victoria BC's Inner Harbour area.
TUI offers cruise tours that offer two rounds of18-hole-championship play.
The package includes roundtrip airfare for two people (on select cruise tour departures), one-night hotel stays pre or post tour with transfers between the airport and hotel included.
The excursion also includes luxury motorcoach transportation throughout your trip; three rounds of golf.
These include green fees, cart rental fee, golf club storage room available upon request supervised by PGA professionals; daily continental break.
Cruise Lines That Offer Golf Excursions
If you plan to spend a day or two playing golf during a cruise, you don't want to do all the planning yourself.
There are several cruises with golf excursion packages; check out which one suits you.
Here are some cruise lines that offer golf cruise packages:
The Royal Caribbean
The Carnival Cruise
MSC Cruises
The Norwegian Cruise
Sometimes premium cruise lines like "SeaDream Yacht Club." Offer golf excursions on specific cruise ships.
You can opt to use their pre-planned golf excursion, which is a simple way to save time compared to planning the expedition on your own.
Another alternative for a pre-planned golf excursion would be to use a third-party excursion agency.
In the Caribbean, the Mediterranean or even Mexico, you can get golf excursion packages on third-party websites like Viator and ShoreTrips.
Some of these golf cruise packages will include popular golfing courses like Montego Bay, Puerto Vallarta, Bermuda Cozumel, and San Lucas.
What To Expect On A Golf Cruise Package
Golf cruises usually come with a professional golf instructor that will teach you and your family or friends the basics in an hour-long session.
The pro can also give lessons to those who are learning and offer on-course guidance to help improve your game.
Generally, your golfing cruise will involve a lot of golfing, green fields, and more golfing! This is what to expect on a golf cruise package.
Golf sessions before you set sail
Green fees, verified starting times, and scheduled play rounds.
Practice range and range golf balls
Golf carts(depends on availability)
Practice golf range and golf balls
Transportation to and from golf courses
A secure golf club storage facility
Fun tournaments with prizes
Golf tee prize
Golf cocktail parties
Traditional on-board drink package
Special dinner for golfers
Golfers, social events, and much more.
Frequently Asked Questions on Golf Cruising
Is It Possible To Cruise To A Golf Course While On A Cruise?
Due to the vast number of golf courses across the world, your cruise is sure to pass by at least one golf course during your voyage. The following are some of the most popular seaports with golf courses nearby:
Bermuda (Bermuda's Turtle Hill Golf Club)  – a darling to many golf lovers – features 18 par 3 courses with breathtaking vistas of the Atlantic Ocean.  Golf Digest named it as one of "The Best Place to Play Golf." So you will undoubtedly discover your sweet spot here!
Barcelona (The Real Club de Golf El Prat) – has 45 holes divided into 4 courses, all with beautiful views of the Spanish countryside. It's only 30 minutes from the harbor and is listed in the European Top 100 Courses, so it's most definitely worth visiting.
Monaco (The Monte Carlo Golf Club) – in addition to hosting the Grand Prix, Monaco also has a superb golf club located just half an hour from the port. Nestled 3000 feet above sea level, this 18 hole golf course is a great place to play golf.
Edinburgh (Silverknowes Golf Course) –  believed to be the home country (birthplace) of golf, cruise ships docking at Leith are near the "SilverKnowes Golf Course," which offers 6231 yards of golf.
Most Cruise lines organize their own golf excursions. For example, Carnival Cruise Line offers various golf excursions across North America, Mexico, and the Caribbean. And Azamara Club Cruise has opted to collaborate with PerryGolf, a top player in luxury golf getaways.
Best norwegian cruise ship for families
Do I Need To Carry My Golf Clubs?
If you plan to stay on-board and use the golf simulator or the mini-golf course, you don't need to bring your clubs as the cruise line will provide them for you.
However, if you plan on visiting the nearby golf courses when you dock, you can either carry your own or rent some at the course.
If you are planning on renting the equipment, it is important to inquire beforehand to see if they are available before visiting.
If you are going on a fly cruise it is also worth remembering that your golf clubs should have a maximum weight limit, and you will be charged extra should you exceed the limit.
Some airlines will combine your clubs with your checked luggage limiting your options even further.
If you are cruising from the United Kindom, you can bring your clubs on-board as you board. Most cruise lines have secured lockers where you can store your clubs or opt to keep them in your cabin.
Conclusion
If you are a golfer, cruises may seem like an unlikely vacation destination until you come accross the best Cruise for Golfers.
However, there is plenty of golf to be played on-board, and many cruises have excursions available for players who want to explore the area before they arrive at their next port.
With just a bit of research and planning ahead, it can turn into your best trip yet!