You are planning to go on a cruise, right? Have you explored the booking options available? And do you know which booking sites are legit? Well, that's how complex the entire process looks for first-time cruisers. This sounds scary since you spend hours, if not days comparing and contrasting the hundreds of options.
The most intimidating part is how to book the right cruise from a bunch of cruises on different sites.
This is where we come in to help. We've combed hundreds of popular websites and narrowed them down to the ten Best Cruise Booking Sites. All the booking options for each site are included here.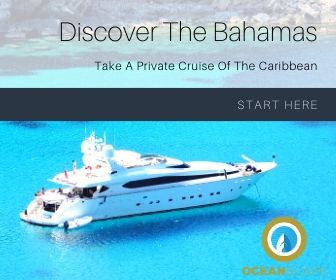 Let's explore head-to-head comparisons and highlight the advantages and disadvantages that come with each booking site.
Best Cruise Booking Sites
1. Kayak
For years now, Kayak is known for flight, hotel, and car rental services. It connects the right services to seekers. One less known area is cruise booking which appears in a hidden section on the website. This lets you explore some of the best deals for your travel.
In the search, Kayak provides you with plenty of options. You'll search for cruises based on departure port, time, dates, the cruise line, destination, and stateroom types, among other things. Most importantly, Kayak allows you to filter the rates so that you can pick the most affordable cruise. 
What Makes Kayak Rank on the Best Cruise Booking Sites?
We all assess everything based on history, right? Kayak began in 2004, offering booking options for different types of travelers. It was until 2012 when Priceline Group took over. Since then, this site has grown and added plenty of services, including cruise line booking. 
The site continues to receive plenty of clicks, with visitors leveraging the trust and previous services endorsed by other travelers.
Additionally, Kayak has an android and IOS app, which makes navigation relatively easy. However, booking through the app isn't acceptable, especially for cruises. 
Since everybody values convenience, we felt like without app booking; the phone app feels useless. 
However, you can still import your travel details from your email and link them to your social media accounts like Facebook and Google. 
When you feel like sharing your travel experience with friends, that option is available on the Kayak app.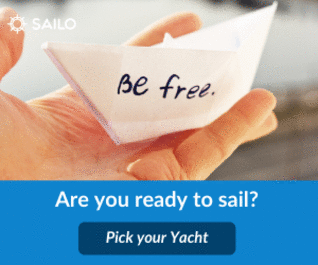 How to Book For Your Cruise
The whole process is simple, thanks to the accessible and visible labels on the platform.  
Here we go:
Proceed to the official site and navigate to the deals section.
Enter your destination in the search box that requires you to say where you are heading to
Click on the arrow that reads "all deals." This will let you access the cruises.
Choose a time from the calendar that pops up.
Explore the different budget options available and pick what is good for you, then search.
Pick your cruise from the results and book. That's how simple it is to book through Kayak. However, the site is a bit heavy, but if you exercise patience, then a good deal is a few minutes away.
2. TripAdvisor
If you are a serious traveler, then TripAdvisor is not something new. Perhaps you've been using it to book flights and hotels across the globe, or you've been relying on it for beautiful destinations, photos, and reviews.
Surprisingly, this site is more than what you see. It ranks among the authority travel sites that operate as a metasearch engine, helping you compare prices and deals on various websites. In the end, you save more with quality services.
What makes this site the best booking site?
Everything in one place is one of the unique features you'll find on this travel booking site. Other than the cruises, you get additional transport vessels and homes for your vacation. The best part is that TripAdvisor gathers information about significant sites and helps you compare each site's prices. Ultimately, you save more once you get a better booking deal.
The site lets you access the official site of the booking agency through a link. This is a shortcut to quick booking. All the current prices are displayed, allowing you to choose a cruise that is within your budget.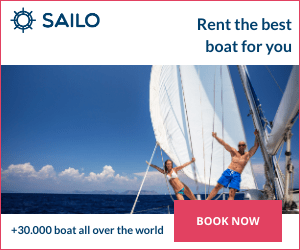 We liked the social aspect that sets this site above the rest. A feature on the homepage has a main feed that lets you like, share and even repost. Besides, the site offers suggestions to potential followers you need to follow.
Steps for a Successful Booking
How do you book through TripAdvisor? The process is quick and straightforward. Unlike the Kayak site that sometimes drags, this one is smooth and responsive. Follow the steps for easy cruise booking.
Visit the official site to access the homepage for cruise deals.
Pick your destination and timeline, then search.
Results will bring you several cruises with different prices for your cruising. Check what the cruise fare covers and the extras before settling on the cruise you intend to book.
While the site offers plenty of advantages to cruise enthusiasts, you'll still find limited details about deals provided on the promoted sites.
Best site to book a disney cruise
3. Priceline
Are you looking for a cheap cruise website? A click on Priceline will get you amazing deals on cruises. 
The website guarantees you that once you book the cruise, then visit another site and get lower prices on the same cruise, you get a 110% refund. That's amazing, right?
The line is famous for unbelievable prices. For instance, you'll find cabins going for $43 per night or $300 per week. Furthermore, some deals have $1000 credit back as a bonus amenity.
What Makes the Site Unique?
Insanely low prices and bonuses onboard attract more people to booking with this booking site. You'll get extra amenities while onboard, like credit back amenities. The site is easy to navigate since the vessels you need, including themed cruises, last-minute cruises, and luxury ships, are all available.
The site offers a senior discount box where you click if you meet the requirements, then get bonuses.
Steps to Book through Priceline
It is effortless to search for cruises on Priceline. So, follow the steps below to secure your cruise today.
Visit the official website and click on cruises.
Enter the details essential for your booking, for instance, the cruise line, date of travel, destination, and age, then click on the button that indicates "find your cruise." 
Once you have a list of cruises, click on the one you want to book and check everything accompanying the ship.
You have the option to fill in more details if you want extra information about cruises in the next year.
You can book through the app for Android and iOS systems. Even when offline, all these activities are possible. This makes the app more functional than what we have in the Kayak.
What to wear on a cruise dinner
4. Avoya Travel
The little-known but reliable site is Avoya Travel. It is a family-owned business. The most exciting part is the technology used while developing the site. 
What's more? Before booking your cruise, you can easily navigate the site to discover tips regarding the cruise, timelines, last-minute rush, and destinations. 
The best part; you are matched with your preferred cruise depending on the information you key in the search box.
What Makes The Avoya Travel Site Unique?
The technology is excellent, making your preferences easy to match, giving you a cruise that meets your demands. You'll always find a destination with the lowest price on the home page, making it easy to decide your booking. For instance, cruises as low as $259 for three nights are available.
Avoya has 170 staffers with over 1000 independent agencies. Once you have all details in the system, you get matched with a vacation planner who helps you get the best cruises. It has excellent comparisons, which makes it easy to choose a relatively priced cruise. 
Like other sites, Avoya promises you a refund of the extra booking fee if you find another cruise cheaper on a competitor's site.
Also, the site has free membership where you get exclusive deals and save on the cruise fare. In addition, you have a right to book, change, or even cancel your travel schedule without being penalized.
How to Book a Cruise with Avoya Travel
Visit the Avoya Travel official site.
The page offers cruises, river cruises, and tours where you'll choose a preferred cruise.
Enter the destination, date, and cruise line, then search cruises
 The site offers extra options for last-minute cruises, Caribbean cruises $100, Alaska cruises from $339, and Europe cruise from$192
Book your cruise and enjoy your well-deserved vacation
This is an interactive website with offers, deals, and discounts displayed on the home page. This makes it easy to identify the cruise at an affordable price; hence it adds to the best cruise booking sites UK.
Best cruise destinations for couples
5. Expedia
Expedia is widespread, and it is almost impossible to miss it on the list of the best online agencies for cruise booking. The site offers you the interface to search for top cruise ships in seconds. This guarantees you the best prices on the available cruise lines.
Expedia relies on its previous history of legendary services to book and guide visitors to different destinations. It is an excellent habit to seek expert advice before booking that cruise since the staff has a lot of experience in the travel industry.
What Makes The Site Unique?
The site is straightforward, thanks to the Sheer search power feature. It takes a few minutes to locate an ideal cruise within your budget. Better yet, you can get an off-face value of 70% during your booking.
Unlike cruises that position the most expensive cruise at the top of the search list, Expedia gets you the most affordable deals at the top. This means you'll book and save on your cruise fare. For example, the Alaska cruise will offer a seven-night cruise for $454 which means less than $7 per person. Isn't it affordable?
Another essential feature is that the site offers a dedicated 800 number where you'll speak to Expedia's cruise experts and receive plenty of onboard credits.
How to Book a Cruise on Expedia
Visit expedia.com and click search cruises
Select destination, early departure date, number of travelers in the cabin, and late departure date, then click search.
Pick your cruise from the list and book.
You are set to enjoy your voyage, explore the Caribbean and get access to celebrity summits.
Even though Expedia operates with a famous cruise line worldwide, you don't have a guarantee of low prices.
6. CheapCaribbean.com
Are you traveling to the Caribbean, Central America, and Mexico? If you've not identified a reliable booking agent, then cheapCaribbean.com offers the best prices. The travel site has operated since 2000 offering excellent services to visitors thanks to the Beachologists available at your service 24 hours a day.
Even though the name suggests the Caribbean, you can still book cruises to Alaska, Canada, Europe, and Hawaii.
What Makes The Agency Unique?
Plenty of bonuses and discounts when you book with them. Even more, you get a 110% refund if you book, and within 48 hours you notice another agency offering a lower cost than what you used.
Furthermore, the agency has been operating for over 20 years, and the exceptional services set it above the rest. You also book different destinations outside the Caribbean.
When you book and feel like canceling the cruise, CheapCaribbean.com refunds entirely for tickets canceled within 24 hours.
How to Book a Cruise through CheapCaribbean.com
Visit the official site at CheapCaribbean.com and click on the cruises tab to access a more precise interface.
Results will let you search by cruise line, preferred destination, cruise theme, departure date, and cruises near you, among other components.
Get a cruise from the list and travel.
The travel agency offers a fantastic loyalty club that works in line with different cruise lines programs. With the loyalty program, you get attractive perks, discounts, and credits onboard. In addition, you have the option to checkboxes for extra discounts like the senior discount.
Even though the agency is seamless when offering services, the fact that you need to sign up for email to get exclusive offers is quite annoying. However, you still access the best deals despite this issue.
Best alaska cruise for teenager
7. CruiseDirect
Another best cruise travel agent for travelers is the CruiseDirect travel agent. The site looks disorganized on the home page, but you'll get more from it than you think. 
Since it has existed for over 18 years and served thousands of travelers, it earned an A+ BBB rating. 
The agency is headquartered in New Jersey and has a 24-hour customer care response to address your concerns.
What Makes CruiseDirect Unique?
Unlike other travel agents that focus on multiple travel options like cars, flights, and rentals, CruiseDirect is more specific with deals on cruises only. It makes your work simple as finding a cruise won't take a long time. Additionally, comparing different cruise lines is easy with the CruiseDirect results.
When on the site, you search the cruise by type, destination, departure post, last-minute cruises, cruise line, and departure length. All these keywords narrow your search for specific results.
While onboard, there are plenty of perks, including free wife, free drinks, onboard credits, exceptional dining experience, and free insurance.
CruiseDirect offers a refund if you discover a lower price on the same deal from another travel agent like other cruise sites on our list.
How to Book With CruiseDirect
The procedure is similar to other sites where you search CruiseDirect to access the booking section.
Enter the specific details in the search box provided
Click search for cruises and access the available options depending on your search intent
Did you know that traveling with CruiseDirect allows you to save the environment? Well, this agency partners with One Tree Planted to plant a tree for every passenger who travels with them.
8. CruiseWatch
If you are confused about the many options available for cruise booking, CruiseWatch will save you time and leave you with a few dollars due to the offers and bonuses available all year round.
This site is more than the usual sites since the technology involved in the entire booking process is exceptional. 
Additionally, CruiseWatch has a fantastic price history option for you if you want to compare different seasons.
Why Is Cruisewatch Unique?
CruiseWatch is different from the other travel agents since it capitalizes on technology to give you a seamless booking experience. It is easy to use and provides a wide variety of options to pick what fits you most.
Other sites might confuse you as they deal with multiple services like cars, flights, and hotels. However, the Cruisewatch is specifically for cruise booking, and since they prefer being specific, you'll get enough information from experienced experts from the staff as they've studied the patterns.
Additionally, the system at Cruisewatch collects data regarding travel patterns and thus uses it to alert you whenever prices are low or high. You'll book your cruise at the right time and save more.
How to Book Through Cruisewatch
Visits the official Cruisewatch site to access the cruise deals currently available
The first page lets you input all the necessary information, including cruise destination, time of travel, and specific cruise line.
Click search to get your cruise and actualize that cruising dream.
The site also shows notifications regarding the cruise deals currently available and the offers like price drops. Thus, it is reliable if you are on a budget but still want that vacation on a cruise.
Overall, the price alert system on the site is a unique feature that sets the agency above the competitors. Make sure you open the messages to get the deals.
Royal Caribbean halloween cruise
9. Cruise Critic
Are you set to cruise with confidence? Do you know the different prices regarding your selected destination? Well, Cruise Critic will handle all the questions plus other booking needs you have regarding cruises. Since it is a subsidiary of the famous trip advisor, you'll find most of the information slightly similar.
The only difference is that Cruise Critic delves into the types of cruises, cabin arrangement, services available, and things included and excluded in the cruise fare. Once you have that ticket, you are sure that everything you need to know is covered.
Why Is This Agency Unique?
Let's begin with offers available which help you save more on the travel fare. You get yearly, monthly, and even daily offers surprises.
The plenty of filters available lead you to a specific cruise you want to use. This eliminates the guesswork. Key in the correct information that searches for the cruise. The matching options will follow with pricing and offers shown to you.
There is a straightforward guide on what is included in the cruise fare. This lets you budget well as you enjoy the trip. Some of the costs not included in the cruise fare are; Wi-Fi, drinks, and port taxes.
Some of the ships popular with this agency have won the best cruises globally, and when you book ships like those, you are considered unique as you have booked the best categories.
How to Book Through Cruise Critic
Visit the official website and click find a cruise
 Enter details about the cruise you want in the search box
Choose your destination and departure time, then click search
 Get a list of results and choose the cruise that you prefer most
The advanced search option is particular and gives you results based on the kind of cruise you've selected. 
Details like cruise line, cruise length, ship type, cruise style, and port are critical. 
You will save time once you've entered them in the search box since the comparison list narrows. It is one of the best cruise travel agent UK sites with plenty of travel info for travelers.
10. Costco Travel
Costco Travel is another best river cruise travel agency in the world. In fact, it ranks among the best worldwide. 
It is known to partner with famous cruise lines. Some of the lost luxury and river cruise lines will be among the ships you get when booking through this site.
What Makes The Travel Agent The Best?
Not so many travel agencies allow you to make inquiries directly online. Instead, they ask you to make phone calls. Costco lets you search and get quotes for your preferred cruise online. The whole process is quick and straightforward, so you save time with this travel agency.
Costcos center has plenty of helpful staff where all your questions will get answers regarding the cruises. Additionally, Costco members have cards with a yearly subscription beginning from $60 per year. When you book with your card, you earn 3% cashback on the already low-priced cruises.
How to Book Through Costco Travel
Visit the official website through Costco.
Click on the section indicating cruises.
Choose which cruise you want from the field provided. For instance, you can choose all cruises if you like variety, but if you want specific, then choose Alaska cruises.
Enter the details, including destination, departure, cruise line, and duration, then click "find my cruise."
Choose a cruise from the search results and book.
If you are looking for a classic cruise from famous cruises like the Norwegian cruise, begin your search at Costco. The site is not only easy to navigate but also affordable for booking your cruise.
Frequently Asked Questions
Why Take A Cruise Vacation?
A cruise vacation is vital since it offers excellent value for a holiday. For instance, the cruise fare covers almost 90% of everything while onboard. 
Some even cover 100% of everything, including drinks. Additionally, cruise vacations let you visit plenty of destinations quickly, which is ideal for families who want to enjoy nature and beautiful scenery. 
Finally, cruise vacations are simple to plan, and the booking process is easy.
What Are Tips For Finding Cheap Cruises?
Cheap cruises are always available. Travel agencies can request you to subscribe to emails then get alerts regarding the cheap cruises available. 
You can also book early before high season cruising sets in. 
Try to monitor prices as they fluctuate; some sites have "price monitors" and send alerts to you. Lastly, book at the last minute as most of the vacant cruises give offers to fill the cruise remaining space.
How Do You Get The Best Deals On Cruises?
Find the best travel agent to book a cruise from travel agents sites. Most of them post discounts announced by the cruise line. 
Additionally, you'll compare cruise fares from the travel sites since they research and compare the prices for the same unit.
Is It Advisable To Book Directly To The Cruise Line?
You can book directly with a cruise line if you have enough information and details about the line. 
However, if you are new to cruising, we advise you to book with a travel agent since you'll get tons of information and comparisons regarding different deals available. 
You can check the best cruise travel agents in USA for the best services.
Final Thoughts on Cruise Booking Sites
Are you about to explore adventure on a cruise? Whether you are new or a veteran regarding cruising, we advise you to book through cruise agents. 
The agents have enough research on different cruises and give you real-time information on the available cruises. In addition, you'll have specific preferences on the cruises you want for the vacation. 
We would love to hear your feedback; from the best Cruise booking sites above, which one did you find efficient to use?