Are you looking forward to live on a boat full time at a marina but have no idea what option to choose?
Or maybe you already have a list of different types of boats to consider but you're not sure if they can meet your immediate and long-term needs?
You've come to the right place.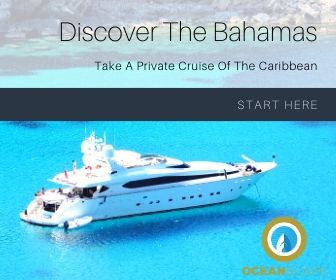 Relocating from living on land to staying on the best boats to live on full time is a decision that requires serious preparation,
beginning by searching for the best boat to live on full time.
Done right, the transition can be a worthwhile investment that transforms your life and change the way you look at the world around you.
In this guide, we'll look at the different types of boats that are ideal for full time living, plus the best examples to consider.
Whether you're on a budget or you envy the beauty of aboard life and you can't wait to jump into the bandwagon,
you can find a boat for full-time living in our recommendations.
Obviously the prices of these boats vary quite significant, with the range falling between $15,000 and $100,000.
Often, the cost depends on the type of boat, the overall design, and the dealer.
Types of Best Boats to Live On Full Time with Examples
If you've decided that it's time to move out of an apartment and live aboard,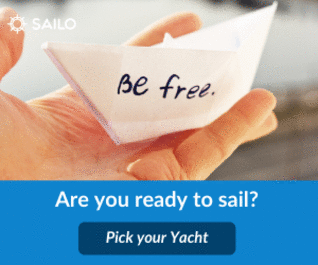 it's important to learn about the different types of boats that you can live on full time and then choose an option that can meet your immediate and future needs.
With that said, let's look at the different types of boats that you can buy to live on full time as well as some examples to consider.
Related Read: Best trawlers under 40 feet
1. Trawlers
Trawlers have a more traditional look. And although they cruise at slow sleep, they are seaworthy and suitable for long distance cruising.
Featuring human-friendly spaces aboard with modern accommodations, trawlers are not only ideal for cruising but also for living on full time.
Trawlers are ideal for those who are on a budget. And given that they're built to last and generously spacious,
with wider hulls that allows for the construction of roomy interiors, they're by far the best alternative to the most expensive yachts.
The best examples of trawlers you can live on full time are Great Harbour N47, Kadey Krogen 50 Open, and Grand Banks 43 Heritage EU.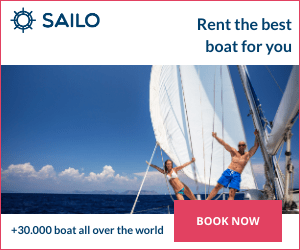 a) Grand Banks 43 Heritage EU  
Grand Banks 43 Heritage EU trawler is for the sailors who need aesthetic, comfort, and speed in one package.
Powered by two Cummins QSB6 diesel engines with 480 HP, the trawler cruise faster than the models the brand built earlier.
Aboard is a spacious interior with a bigger saloon, a master stateroom, a dual shower compartment, and a guest room for visitor.
Even the cockpit section is quite spacious, so the helm does have enough room to stretch.
With tropics air conditioners installed in the saloon and in the cabin, the Grand Banks 43 Heritage EU is perfect for cruising even under hot weather.
Under the deck's utility room, just close to the freezer and fridge, is a bigger compartment to store enough foodstuff that can last you days or weeks before you need a refill.
Grand Banks 43 Heritage EU doesn't feature variable speeds, but it can cruise up to 20 nautical miles.
And although it's not as fast as the Kadey Krogen 50 Open, it's quite a stable trawler to consider.
Read: Best sailboat for beginners
b) Kadey Krogen 50 Open
Kadey Krogen 50 Open doesn't the appeal of low-sweeping freeboard. And it isn't the longest trawler either.
But if you're interested in a ship with a manageable size and stress-free get around, this can be a great choice.
It extends six feet to the rear engine and seven towards the bulkhead and therefore ideal for extended journeys to places dinghies wouldn't dare go.
This trawler boat has an open floor plan that runs from the pilothouse all the way to the saloon. 
If you opt to own this one and you find the open space less appealing, have a bulkhead panel installed.
Its master stateroom includes two lockers and twelve cabinets for personal storage.
There's a sub-zero fridge in the galley to keep enough food supply. And an additional office space is available if you wish to work from the boat sometimes.
Kadey Krogen 50 Open feature variable speeds and apparently can sail at 6 to 9 nautical miles at different distances.
c) Great Harbour N47  
You've decided leave your apartment to live at sea because you want to experience a completely different environment.
So if you're going to live in a trawler, it had better have the vibe and livability that your apartment didn't have.
The Great Harbour 47 gives you just that.
There are three versions of the Great Harbour 4 trawler.
You can go for a three-stateroom, a three-stateroom with rooms, and a two-stateroom with a dinette.
Because it includes a three feet draft, this trawler can easily slide over water, making it easy for you to explore the inner waters without a struggle.
Aboard this trawler is a home-friendly environment that you can spend most of your time.
There's an L-shaped, convertible sofa with a dining table in the pilothouse.
With a spacious saloon that can accommodate a maximum of  four people and three seats in the dining area, this trawler is just as good for family as it is for an individual.
It's not a fast build, and trawler weren't supposed to cruise at high burst of speed anyway. That's to say that at 8 nautical miles, the trawler's speed isn't that bad.
At the end of the day, its steadiness and stability, to which the twin 75 HP Yanmar diesel engine contributes to, makes it a trawler worth the investment.
Read: What to wear on a yacht dinner
2. Yacht
A yacht is a good option if you're considering a luxurious living at sea.
They're quite expensive, but they combine great speed and optimal fuel efficiency to give you a home-like experience when on sea expedition without putting your safety at risk.
Featuring hulls made of reinforced steel, a yacht can handle any sea condition that you can imagine.
In fact, manufacturers have designed them in such a way that they tackle strong waves, icy waters, and unpredictable weather.
An example of a yacht that you can live on full time is Maritimo M59, which also happens to be one of the best long-distance cruising yachts in the world.
It's a yacht that offers you a perfect balance between comfort and steady speed.
It gets it propulsion power from the Volvo Penta 800 H D13 engines, which rotate the shaft drive and props to move at speeds of up to 20 knots. 
3. Sailboat
Sailboats aren't as expensive as yachts or trawlers, but they still offer you the luxury of easy maneuverability, space, and safety when aboard.
The two sailboats that you might want to consider living on full time are West Wight Potter 19 and Sabre 28.
a) West Wight Potter 19
Safe and easy to maneuver, the West Wight Potter 19 sailboat can make a good home for you on sea.
About 19 feet in length, the boat features a simple rig, a retractable keel, a V-berth, and a removable rudder.
It can handle in calm and aggressive conditions, and at least it isn't subject to aggressive heeling because it includes a simple yet robust Bermuda Rigged sloop.
The theoretical speed of this sailboat is 5.4 knots, but practical cruising shows that it can achieve speeds beyond what's on the paper.
At optimal speed, this sailboat can cover up to 2,000 nautical miles, which is why it doubles as a seaworthy boat for long distance.
West Wight Potter 19 isn't so big. And while it's a good pic to live on full time, we don't think it' strong enough to brave rough seas.
Whether you go for a new or used version depends on your budget. Apparently, you can get a used Wes Wight Potter 19 for about $5,000, and new ones start at $25,000. 
b) Sabre 28
Sabre 28 may be old by the current boating standards, and while it isn't as fast as many models in
its category, it boasts of a solid build for stability and an exquisite interior for modern living.
With many parts made of steel with bolt through and a fiberglass coating for maximum protection,
Sabre 28 is no doubt a solid build that can brave the harsh weather and environment.
Sabre 28 features a closed V-berth in the front of the cabin and a 6-foot headroom can house up to 5 people.
As you can see, there are different types of boats that you can live on full time.
Obviously the one you choose will depend on a number of factor, including the number of people that will come aboard,
the amount of money you're willing to spend, and whether you wish to get a new or a used boat.
Whatever criteria you use to base your purchase, make sure you buy a boat that's in good condition.