Are you looking for the best beginner sailboat for ocean and don't know what model to choose?
Or maybe you've already considered a few options but you aren't sure whether they're worth renting or buying? This guide is for you.
Look: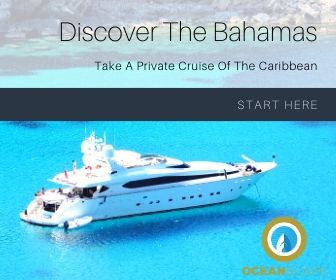 The advent of planes and shipping freighters may have made sailing less and less popular, so much so that boating isn't as significant as it used to be.
But for those of us who wish to keep the sailing spirit alive and are ready to embrace what the sea has to offer, the presence of big cruise ships on ocean shouldn't be a setback.
After all, there's quite a great thrill and adventure in learning to sail a boat on your own,
because then you can enjoy unforgettable sea adventure whenever you need to explore beyond the port stops.
For beginners, the best sailboat to buy for the ocean is the one built to be starter-friendly while being robust and stable enough to sail short and long distances.
And provided you have the boat in the right water environment, it should be easy to start cruising even with the least experience.
The beginner sailboats that we recommend for ocean are:
West Wight Potter 19
Gaff Rigged Catboat
Cape Dory 28
Sabre 28
Best Beginner Sailboat for Ocean
Let's look at each of these boats further in details to help you understand why they're the ideal option to consider.
1. West Wight Potter 19
West Wight Potter features a simple yet a well-thought design that's safe, beginner-friendly, and easily maneuverable.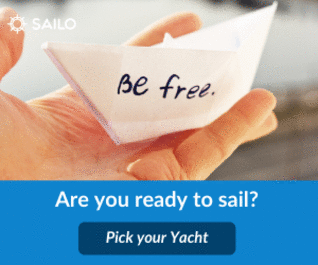 It's a 19 feet long sailboat with a retractable keel, a removable rudder, a vee-berth, and the simplest rig yet.
With the hull filled with the right buoyant materials, the boat can flood and still remain afloat, making it an ideal option for starters currently learning to navigate the waters.
Even with a simple Bermuda Rigged sloop that's easy to setup, the West Wight Potter isn't prone to aggressive heeling and its handling ability even in harsh conditions is quite impressive.
If you look keenly, you'll notice that the sail plan isn't so large. Still, it's sufficient to sail the boat in different weather and water conditions.
Theoretically, West Wight Potter 19 has a hull speed of about 5.4 knots. In reality, it can always achieve a higher speed.
It's hard to imagine that a sailboat of this size can cover a longer distance, especially since it doesn't qualify for the blue-water category.
Yet given just how powerful it is in actual testing, this sailboat can easily cover 2,000 nautical miles at optimal speed.
West Wight Potter doesn't compromise on stability, especially when the conditions on water become somewhat aggressive.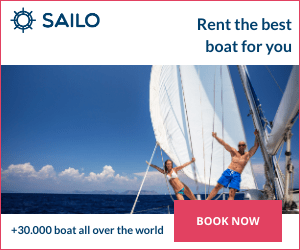 You will love West Wight Potter 19 because it's easy to setup and takedown without the need for any kind of special tools.
Since the rig comes apart with ease, it only needs one person to show and trail.
Speaking of availability, West Wight Potter 19 has been in production and commercial promotion since 1970.
Currently, a used version of the boat starts at $5,000, which is quite on the lower end if compared to other sailboats designed for beginners, and the cost of new ones start at $2,500.
New and used West Wight Potter 19 sailboats for beginners are easy to customize and personalize, so feel free to add some weekender sailing touch or live aboard for long-distance cruising.
Related: Cruise from Boston to St Lawrence seaway
2. Gaff Rigged Catboat
Gaff Rigged Catboats first appeared on the coast of New England and have become quite popular after the initial debut.
This type of sailboat features a mainsail and no headsails.
And given that they come in a variety of designs, with keels, open construction, cabins, and centerboards, beginners can choose design options that best suit them.
Made of either wood or fiberglass, and ranging from 15 to 19 feet long, the Gaff Rigged Catboats are quite popular for being powerful and easy to maneuver even in rough weather and water conditions.
These boats feature the Gaff Rig, which is not only classic and robust in design but also more complex than Lateen and Spirit models.
Even with the mast being short, the Gaff Rig does seem to offer just as much power as the Bermuda, so you can expect better handling even on extended use.
One thing about Gaff Rigged Catboats is that they're not only easy to learn but also easy to handle.
Transitioning from a smaller to a bigger sailboat of this type doesn't seem to be a problem either.
And given how versatile they are, you can use them for lake cruising just as much as you can take them to coastal waters.
When it comes to cost, it's important to understand that you have a number of options as far as the Gaff Rigged Catboat for beginners is concerned.
New models, which are between 15 and 25 feet, will cost $20,000 or less depending on the dealer.
Used models are readily available and tend to cost lesser, thus you can save on some good cash if you find a good dealer or an owner selling theirs.
Note that Gaff Rigged Catboats that feature cabins, particularly the new models, can cost a lot of money.
More often than not, price starts at $50,000 and can go u depending on the additional amenities such as a galley and a head. 
Read: Best built trawlers
3. Cape Dory 28
Cape Dory 28 is one of the best sailboats that beginners can buy for lake and sea cruising.
It boasts of a simple yet solid and luxurious design, and, like the Sabre model, includes the right set of amenities for an excellent boating experience.
Below the Cape Dory 28's deck are a V berth, storage compartment, heads, sink, and enough space to hang in.
Boaters who've had this assure that it's a looker because the inner and outer area is quite breathtaking.
The keel of this sailboat is sturdy and given the robust construction of the boat, you shouldn't expect damages if you ever run aground.
Thanks to the sturdy keen, the Cape Dory 28 is one of most forgiving sailboats in the brand's series.
It won't accommodate many people, though, especially in the case where you plan to have a long passage.
While that might be a disadvantage for someone who wish to bring more significant others along, at least Cape Dory 28 can easily house two people, which means you don't have to go sailing alone.
Those who own Cape Dory 28 already praise it for being a robust and stable sailboat. However, the state of the fuel tank seems to be a common problem across the models.
They tend to rust rather quickly, so it's important to ensure regular maintenance and do a replacement if necessary.
Cape Dory 28 isn't as expensive as West Wight Potter 19 and Gaff Rigged Catboats. The average cost of a newer model is $10,000.
The most expensive one is about $30,000, which is $20,000 less the price point of Gaff Rigged Catboats with cabins.
Given that there were many Cape Dory 28 models built during the production stage, these sailboats are readily available, which probably is the reason why they have a reasonable pricing point. 
Read: Best sailing Dinghy for beginners
4. Sabre 28 Beginner Sailboat for Ocean
When it comes to buying or renting a beginner sailboat for ocean, you want nothing more than the best value for your money.
With Sabre 28, your focus is more on sailing and improving your boating skills and worrying less about regular maintenance.
Sabre put a lot of work on this model to make it robust, stable, navigable, and performance optimized.
Many parts feature solid steel construction with thorough bolt through.
The coating ensures maximum protection of the fiberglass, making this one of the well-built sailboats to take to the ocean.
Under Sabre 28's deck is a 6-feet headroom, space that can accommodate 5 people, and a closed V berth in the front cabin.
Sabre 28 doesn't do well in terms of speed. So if you and your friends wish to go on long-distance cruises, you're going to have to plan ahead and bring more supplies with you.
Some sailors claim that this sailboat isn't suitable for the ocean because it doesn't have large fuel tanks.
However, you can stills sail it on ocean if you wish to go for shorter distance. If, on the other hand, you wish to cruise long-distance, you should be ready to do more frequent refills.
Sabre 28 isn't a cheap sailboat for sure. If you compare it with the likes of Cape Dory 28 and West Wight Potter 19, you'll notice quite a huge difference in cost per foot.
But given its solid build, it just might be worth the cost if you seriously feel like it's about time to own one.
Depending on the dealer you choose, a new Sabre 28 will cost you between $25,000 and $30,000.
Of course, you can go for a used model if you're on a tight budget, in which case you can expect the cost to be incredibly lower.
Read: Long range trawler yachts
We hope that this guide has helped you to identify the best beginner sailboat that you can use to cruise on the ocean. As we've seen, these models come at different price points.
And given that there are both new and used models, you can always get a sailboat that suits your budget and meets your needs.