Are you planning for an all-inclusive vacation but have no idea what cruise ship line to book? Or maybe you have a few options in mind but not enough information to help you make the right buying decision? You've come to the right place.
A vacation at sea should be the most memorable expedition you have for yourself or with your family.
And the best way to get started is to find an all-inclusive cruise with airfare to get the most out of your investment.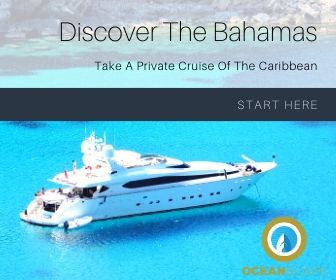 In addition to the airfare, an all-inclusive cruise comes with special bundles including your favorite drinks, delicious gourmet, reliable Wi-Fi access,
spacious staterooms, on sea activities and entertainment, and daily gratuities to take your on sea cruising experience to a completely new level.
In this guide, we look at some of the best all inclusive cruise with airfare that are ideal for the best luxury tour on sea and beyond.
Best All Inclusive Cruise with Airfare Reviewed 
Your next on sea vacation should be memorable and, at the same time, feel less expensive.
The all-inclusive cruise with airfare is the real deal that keeps your expenses to a minimum while getting you to enjoy an exquisite land, sea, and air travel to different destinations around the world.
Below we look at some of the well-made cruise ships that offer all-inclusive packages, including airfare for air travel.
1. Regent Seven Seas Cruises
In 2016, Regent unveiled its new, $450-million all-suite seas explorer, the Regent Seven Seas Cruise.
Dubbed the most luxurious ship on the planet, this cruise ushers a new era of possible sea exploration like nothing you've seen before.
Having taken a decade to work and launch this, a deeper examination reveals that Regent did pay close attention to details to bring out an unforgettable art collection.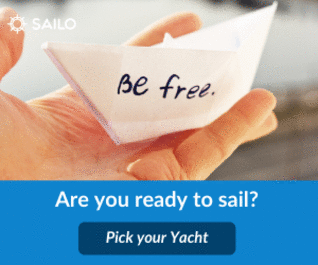 Regent Seven Seas Cruise ranks at the very top for the all-inclusive cruise with airfare because it offers just about anything you can imagine.
Whether you need unlimited Wi-Fi, fitness classes, specialty dining, open bar, or gratuities, and of curse airport transfers, you get it right here.
The cruise's plan even includes shore excursions at each port and a one-night pre-cruise hotel stay if you belong to the Concierge-level suites.
While this major luxury cruise line is truly all-inclusive, the standard cost doesn't cater for premium shore excursion, top-shelf liquor, and SPA treatments.
Regent Seven Seas Cruise features large suites, which make them ideal for those who appreciate the beauty of a lot of space.
A number of cabins feature roomy bathrooms, beautiful bathtubs, walk-in closets, and balconies.
The dining menu lists many great dishes, some of which you've probably never tried before.
What's more? Regent even allows you to make a special request of your favorite recipe.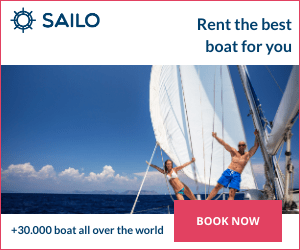 Regent encourages socialization through the block party, which is a fun way for you to get to know your neighbors.
With an empty glass, you step out of your cabin into the corridor. Stewards will serve wine and get you to connect with your cruise mates regardless of where they come from.
If anything, this is a great way to meet new people and make friends you never had before.
Regent Seven Seas cruise costs $5,000 per person per day, making this the most exclusive suite on the planet – right now at least. The price is all-inclusive and reflects what you get. 
Read: Celebrity solstice deck plan
2. Seabourn Cruise Line
If you're searching for an all-inclusive cruise line that includes unique events and special treats, look no further than the Seabourn Cruise Line.
You'll be sailing aboard one of the brand's six ships: Seabourn Pursuit, Venture, Ovation, Encore, Quest, or Sojourn.
The design of each ship is a clear reflection of the brand's passion and unmatched skill to build a cruise line that sea traveler will not only love for comfort and elegance,
but also for exploration of the natural wonders of the sea.
Seabourn Cruise Line makes every expedition memorable.
And while these ships are smaller when compared to the Regent Seven Seas Cruises, at least they include staff gratuities and alcoholic beverages expenses upfront.
Featuring unmatched level of elegance and style, this all-inclusive cruise also offers fitness classes, water sports,
and restaurant dining, and it brims with servers who meet your needs promptly with a welcoming and charming attitude.
Whichever the ship you choose from the six, you get to enjoy tons of all-inclusive offers, including luxurious accommodation,
culinary partnership, excellent dining, oceanfront suites, premium wine, and champagne and spirits. 
Read: Can you bring food on a cruise?
3. Silversea Cruises
Silversea Cruises are in the business to give you the best of all-inclusive sea expedition.
Stunning in design and roomy enough to accommodate as many as 296 to 540 passengers, every ship in the brand's fleet make a great choice for exploring the seven continents.
The all-inclusive package includes an hour of Wi-Fi a day, specialty dining, fitness classes, gratuities and alcohol beverages, and port shuttle.
There are also beautiful and roomy SPAs where you can enjoy the soothing effect of heated longue chairs and Turkish baths.
Silversea wants you to have the most comfortable night's sleep if you decide to stay here longer.
And they do so by giving you a soft or hard mattress, 9 pillow options to choose, and a decent nightcap.
In addition to a minibar stocked with whatever you wish to drink, your choice also includes Vitamix smoothies and egg benedict.
There are times when Silversea Cruises offer regional promotion to customers, and these often include offers such as free or discounted airfare shore excursions, and pre-cruise stay in hotels.
And you will love them even all the more because the ships are just of the right size to fit even in the area that bigger ships would hardly reach.
Silversea Cruises don't give their customers the best entertainment.
So if you're in for some non-stop and flashy song-and-dance number and wild DJs, this cruise line won't be the best.
What you pay caters for everything except for whatever you order from the intimate French restaurant.
Read Also: Best panama canal cruise
4. Viking Ocean Cruises
Viking Ocean Cruises are for those who are up for some exquisite holiday treats or deluxe weekend getaways.
The cruise line, which currently operates seven ocean-class ships, might be expensive, with all-inclusive prices starting at $2,000 per person, but it offers a luxurious stay for you and your loved ones.
You get into a world of sleek interiors, world-class amenities, and gourmet dining options.
And although some itineraries can raise the cost up to $60,000 per head, you can expect most sailing offers at the Viking Oceans Cruises to fall between $3,000 and $6,000.
Viking Ocean Cruises are good all-inclusive options for a number of reasons.
First, every stateroom in a Viking Ocean Cruise features its own balcony.
Many cruise lines to charge at most $700 more for these types of staterooms. Viking, on the other hand, doesn't impose additional fees.
Second, docking where other cruise ships are means there's a possible crowd around. And if you're not a fan of the crowd, well, that can pretty much spoil your cruise.
With Viking Ocean Cruises, you're up for some great treat because, for the base price, you will enjoy less crowded ports most the time.
And with many of their activities and attractions just close, you won't have to spend extra on train, bus, or taxi fare.
Third, the SPAs offered by Viking Ocean Cruises are free to use.
It means that the pool, the Scandinavian-style sauna, snow cave, and steam room are all complimentary for all the passengers on the ship. Few cruise lines have this kind of offer.
Finally, many cruise lines charge between $20 and $75 extra per person for specialty dining, which can increase the overall cost of sea expedition.
Viking does it differently by offering you the same treat at $0 because they include this as an offer in the base fee.
Keep in mind that reservations often book up quite fast here. So it's best if you book a table in advance before you start sailing. 
This all-inclusive cruise with airfare package include Wi-Fi, coffee and bottled water, and specialty dining.
The cost doesn't include liquor restaurants, drinks at bars, shore excursions not listed in the package, and staff gratuities.
The all-inclusive cruises with airfare that we've looked at so far are some of the best in the business.
And they're all dedicated to providing you with the best value for your money by offering you exclusive value packages
that not only get you to cruise to unique destinations all over the world but also include special land programs and airfare.
These cruise lines have been in the sea expedition business for well over a decade,
and they have the best offer for you whether you want to enjoy sea, air, and land transportation for a day or a couple of weeks thereof.
Some of these all-inclusive cruises with airfare have discount offers for their customers, which mean that sometimes you can save up to 40% on an airfare and a cruise package.
Read: Florida marina rates