Located in the northwest extremity of North America, Alaska teems up with recreational and frivolous regions for tours and travel.
With the best Alaska cruise and land tour packages, you can explore some, if not all, of the most exotic places in the region and get the best of both worlds.
Besides touring big cities such as Fairbanks and Anchorage, an Alaska cruise and land packages give you the opportunity to go rafting,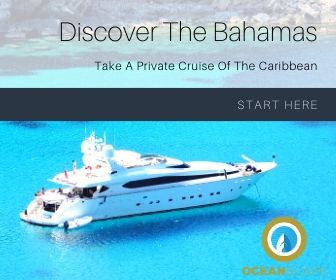 explore pioneer towns, hike the Denali National park, and even see the highest peak of North America.
Alaska cruise and land tour package varies depending on the travel agency, so it's important to do further research upfront to know what you're getting for your money.
Here, we look at some of the top package options that might be worth your consideration.
Best Alaska Cruise and Land Tour Packages to Consider
There are many Alaska cruise land and tour packages worth consideration, and while they all come at different prices,
you're sure to get the best value for your money by having out of the ordinary sea and land travel. Here are some of the top packages to get you started.
1. Alaska Iconic Parks from Seward
For 6 days and five nights, at the cost of $1,598 for triple, you can explore Alaska right from the shores of Seward to the very heart of the Denali National Park.
Tourists make their disembarkation at the Seward Cruise terminal and easily transition to post cruise on land.
On aboard a stable, safe, an extremely comfortable catamaran,
you'll spend enough time exploring the Kenai National Park and get the same-day land transportation to the Talkeetna,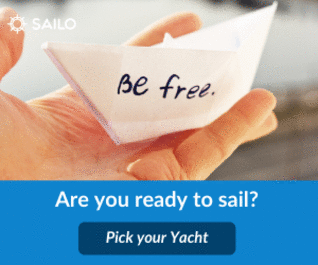 a small town commonly referred to as the Gateway to Denali.
You'll spend the next two nights in the Denali Park. That's your opportunity to explore the inside out of the park by road on a full-day bus trip.
You also get the opportunity for a 20-mile race in the Susitna River on a jet boat tour.
You will love this package because of the easy transition from cruise to land tours.
For just $1,598, you'll tour and see much more of the region's landscapes while taking part in engaging activities to give you the best value for your money.
Your transportation, lodging, and activities are all pro-coordinated, so there are never any kind of delays in cruising or land travel.
Related: Best Alaskan cruise line for couples
Done cruising but still feel like you want to explore more of the Alaska? Get the Alaska National Gateway Post Cruise land tour package.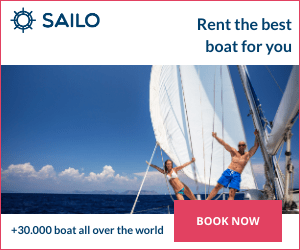 For six days and five nights, at an average cost of $1,888, which is inclusive of tax, the package gives you the opportunity to see some of Alaska's most popular sites.
On the first day and night, you'll tour some of the most exotic places in Anchorage.
For two days and two nights that follow, you'll travel by trail along the historic rail of Alaska from Anchorage,
pass through spruce forests and braided rivers, into Denali National Park. From here, you take a bus tour to see wildlife of different types, including moose and grizzlies.
And as if that's not enough exploration you've done already, the trip heads to the Kenai National Park where you see more wildlife, from sea lions to seabirds.
It's important to note that this package includes all transportation, accommodations, and activities.
Given that the package includes a day of travel into Anchorage, you can even join it with an additional seven-day cruise if you wish to extend your vacation to two weeks.
Read: What to pack for alaska cruise in August
3. Direct to Denali from Whittier Land Package
Your tour starts with a same-day cruise from the Whittier coastline direct to the Denali National Park.
Your travel is by a bus with comfortable seats and clear windows that let your eyes soak up the beauty of the scenic surrounding on transit.
For two nights, you'll get professional hospitality services right from the moment you alight from the bus into the Denali National Park.
One thing that stands out about the hotels in this park is the hillside and river view rooms.
And if you're a fan of barbecues, Denali National Park's restaurant has the testiest servings for you.
For the next two days, you'll get a fully narrated tour of the deep insides of the park.
Your third day in the Denali National Park starts by floating down the Nenana River.
The period is three hours, which is enough to enjoy a mild water excursion with the park's rafting company.
You then depart from the park at 12:30 PM and head to Anchorage by train.
The package ends at Anchorage at 8PM where you get to spend a night in a comfortable hotel that offers double queen rooms, indoor pull, and a fitness center.
You get all these for an average cost of $964 exclusive of tax.
Do you want to go for an escorted Denali National Park and Talkeetna exploration?
This package takes you from the busy urban life and connects you with nature in your true spirit of adventure.
For seven days, you'll travel by bus and first class train and explore the heart of Alaska's most impressive wilderness.
And if you like, you can complement this land our package with an adventure cruise, especially if you want to explore the seas as well.
When you arrive at the Anchorage airport, there'll be an escort waiting to take you to your hotel.
You'll meet with your guide and other travelers later in the evening at cheese and wine reception. 
Your exploration kicks off the next day where you hop the rails to Talkeetna.
To make the tour adventurous, your guide will explain some of the most interesting sights and points of interest.
There's a short lunch break at the Denali Adventure Hub, followed by a guided hike on the Talkeetna Lakes trail.
Spend your third day hiking and kayaking. Go to the low elevations of the trails along crystal clear lakes and learn more about the plants, animals of the mountain, and birds.
You can even go for a 1,500 feet climb to the Denali Mountain. Eat your lunch in the afternoon, and the gear up for a kayak on Lake Byers and then later grab dinner at the hotel.
You spend your fourth day aboard a railcar touring the most exquisite views from the Alaskan Range to the Denali National Park.
You can choose to go river rafting, Denali flightseeing, or go for the free interpretive programs at the park headquarters.
Day five is all about the Tundra Wilderness Tour, where you go deep into the heart of the park.
This will be a narrated tour, where, with the help of a certified driver and naturalist,
you will learn about Denali's history as you view wild animals of different types, from moose and bear to hawks and wolves. 
Day six is when you start your journey back to Anchorage.
In your journey back, you'll stop at the Alaska Native Heritage Center,
where you'll learn about Alaska's native traditions and tribes from special demonstrations, presentations, and exhibits.
Later, you ride to the city and spend an entire afternoon exploring the town.
Later, you travel to the Anchorage where you spend the night waiting for your next day flight to end your adventure.
Frequently Asked Questions about Alaska Cruises
What cruise lines offer Alaska cruise tours?
Some of the cruise lines that offer Alaska cruise tours are the Royal Caribbean, Holland America, Princess, and Celebrity. Note that each cruise has its own dedicated hallmarks.
What is the average cost of a 7-day Alaska cruise?
The average cost of a 7-day Alaska cruise is $3,000 per head. That's a little over $400 a day. Be sure to check out the various packages on offer to help you make up your mind on what would be suitable for you in terms of the cost of the cruise.
When is the best month to take an Alaska cruise?
There's no right or wrong time to take an Alaska cruise because the state is worth visiting in any season. However, you might want to plan your cruise between May and September because there's no snowfall in Anchorage and Juneau. With snowfall at absolutely zero inches, you can spend more days outdoors as there's often a lot you can do.  
Can you see land on an Alaskan cruise?
You can see land on an Alaskan cruise because many cruises go through the eastern or western reaches instead of open water. However, it's highly unlikely that you'll see onshore wildlife with just the cruising package.
While there are many Alaska cruise and land tour packages on the web, these are some of the best and clearly detailed options that you might want to consider.
You know where your money goes and the value you get even before you start spending, and really that's what makes them the best options for you.