Inflatable boats are an ideal option for fishing, especially if you want to keep your expenses low and enjoy high mobility.
On most occasions, inflatable boats are deployed to support activities in larger ships, military craft, and lifeboat roles.
Are inflatable boats safe for fishing? A deep dive into the potentials of an inflatable boat reveals that they are extremely safe for fishing too.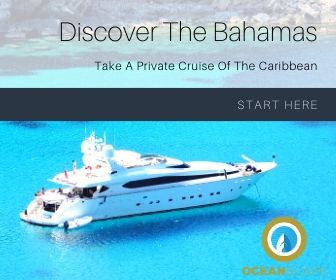 They are designed to offer puncture resistance and other benefits that hard-shell boats are not able to offer.
Read on to find out why inflatable boats are safe for fishing, their merits, and conditions that do not favor fishing using inflatable boats.
Why Are Inflatable Boats Safe for Fishing?
·       Location Flexibility
As a fisher, you will enjoy great location flexibility when using an inflatable boat. This is because they are as light as air, and you will not need to trail your vessel.
Thus, you will have an easy time moving from one location to another.
They also allow you to easily transport your boat with any car as most cars are not customized to trail or lack enough space to accommodate a large boat.
With a traditional boat, you are confined in fishing where you dock your boat, which is not the case with inflatable boats.
In addition, you can join your fellow fishers wherever they are with ease as you conduct your fishing activities.
It also allows you to practice remote fishing and access new fishing areas.
Read: Best boat to live on year round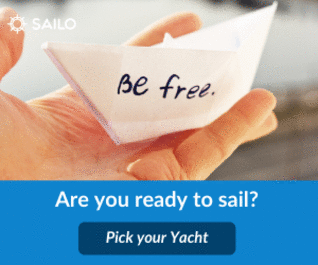 ·       Great Stability
Contemporary inflatable boats are constructed using rubberized polyethylene, which is an air-holding tube.
This increases the width of the boat, which mitigates the chances of being turned over while fishing.
These pressurized chambers stabilize the boat on both sides when on high speed. This allows you to go at any speed with no worries.
An inflatable boat can reach 70km/h with a smoother movement with a proper motor.   
·       High Floatability
The Law of Buoyance states that floatability is enhanced when the water is pushed further from the object.
A conventional tender gains buoyancy by utilizing the space inside the hull.
Nonetheless, in the vent where the hull is occupied with water, there is a higher probability that the conventional boat will sink.
For the inflatable boat, buoyance is also attributed to the hull and the chambers as well.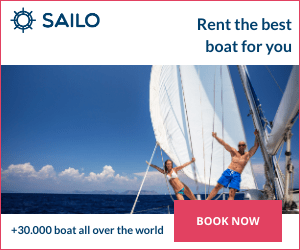 A normal load may cause the hull to be filled by water, but high floatability is maintained by the air chambers as they contribute a higher portion of buoyance.
Read: Best trawler yacht brands
·       Requires Less Equipment
Conventional fishing vessels require lots of fishing equipment which is not the case in inflatable boats.
You will not require paraphernalia such as boat ramps, marina space, trailering equipment, to name a few.
The standard features required when you fish with an inflatable boat are rod holders, a chair, and a fish ruler.
This will help you attenuate extra expenses associated with fishing using a traditional vessel and get the utmost benefits from your fishing activities.
·       Security
Inflatable boats are fitted with tubes that have three independent air chambers.
As such, when one chamber breaks, the other two will support floatation as you continue fishing.
A conventional rigid fishing vessel has a single hull which can be dangerous when pricked, and the hole is enough to sink the vessel.
Inflatable tubes are made using strong, heavy-duty materials such as Hypalon, which permit fishing operations with minimal worries.
This is because you can bump off other objects without damaging your boat.
The tubes are made to be more durable compared to PVC tubes, and they ensure that your boat is scratch-resistant.
Read: Wayfarer dinghy
·       Less Noise
Inflatable boats produce less noise which is a great advantage when sneaking up on fish.
You will move around the water without disrupting the fish, which is quite rare in traditional boats.
·       Easy to Repair
Though inflatable chambers are more susceptible to damage compared to rigid tenders, inflatable chambers are easier to repair.
A small break on an inflatable chamber can be mended by gluing a patch on the wound, which is time-saving.
For an aluminum boat, you may require welding, metal cutting polishing, and other necessary techniques to bring it back on the waters.
When Is an Inflatable Boat Not Ideal for Fishing?
Now that you know the different situations and merits of fishing using an inflatable boat, let's look at why some people still opt to use a hard shell boat?
First of all, if you are looking for a fishing vessel that will offer a substantial lifespan, then inflatable boats are not ideal.
This is because most inflatable boats have a lifespan of between 10 to 20 years. Most companies offer a warranty of five years for their boats and associated accessories.
Hardshell boats such as aluminum or fiberglass tenders can provide a great service time of over 40 years.
A quick survey reveals that adventurers, sailors, and explorers prefer hardshell boats as they withstand extreme environments.
Though inflatable boats are made using heavy-duty tubing materials, they are still susceptible to breaks and scratches due to collisions with rocks and other obstacles.
Another factor is that inflatable boats will require more setup every time you use them. This is because you cannot leave your inflatable boat on the dock often.
Investing in a hard shell boat will ensure that you enjoy fishing as long as you want and won't have worries when you tie the boat on the dock after you finish your activities. 
FAQs on Inflatable Boats
Are Inflatable Boats Safe for Fishing?
Some inflatable boats are spacious and stable enough to accommodate a decent-sized motor, and you can cover plenty of water with it. Generally, inflatable vessels tend to be more vulnerable to waves than other types of boats, so they are more suitable for calm lakes and ponds.
Can you pop an inflatable boat with your fishing hook?
A fishing hook will not have much impact on the ability of a rugged inflatable boat to hold air. If you notice small leaks, you can easily deal with it by topping off the inflation chamber while on the water.
Nowadays, kayaks, boats, and other types of watercraft are adopting the inflatable boat's design. This has been due to the numerous advantages portrayed by inflatable boats.
They have great buoyancy stability and can offer great flexibility in your fishing activities.
In addition, you will enjoy great stability even at higher speeds, and you will require less equipment during fishing.
It is a great way to practice fishing as you save on extra expenses linked with using a conventional hardshell boat.
All in all, inflatable boats are safe and ideal for fishing, but you need to weigh on fishing time and environments to get utmost results.