Cruising is one of the most exciting ways to kick off a vacation. There are plenty of activities to keep you entertained throughout your cruise,
both onboard and off the ship, as well as friendly crew and passengers to ensure you never get bored.
If you are planning to travel with your family, however, you are probably wondering: are cruises kid friendly? Read on to find out the best cruises for kids of all ages.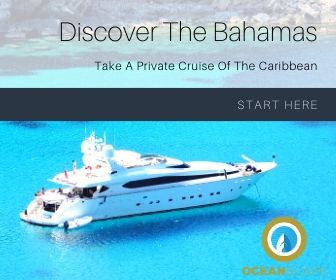 Are Cruises Kid Friendly?
Most cruise lines have family-friendly cruises for those who are traveling with kids.
However, the type of experience you have will depend on the age of your child. The best kid-friendly cruise lines for specific age groups are:
1. Cunard Line: Best cruise line for babies and toddlers
Cunard's three stunning ships — Queen Mary 2, Queen Victoria, and Queen Elizabeth — are known for their white-glove service and fine trimmings,
but the line also excels when it comes to accommodating the smallest sailors.
Each of these vessels has a complimentary night nursery where your toddler — aged 6 to 24 months — can sleep each evening from 6pm to 11pm in cribs or cots,
while been carefully monitored by highly trained British nannies. A pager is sent to you in case the child wakes up.
This way, you can get the chance to indulge in some evening entertainment, wining, and dining with your partner or just mingle with other passengers.
During the day, you can keep your 2–7-year-olds occupied at the Play Zone, which comes with a plethora of activities like storytime, arts and crafts, and sports competitions.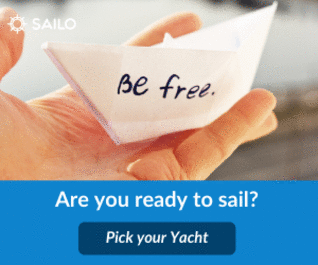 Onboard restaurants also feature loaner high chairs, kids' menus, and baby food, while sterilizers and bottle warmers are available on request.
2. Disney Cruise Line: Best cruise line for small kids
Disney is synonymous with fun as far as the young ones are concerned — that adorable period between toddler and tween — and the company doesn't fail when it comes to cruises.
Onboard any of Disney's ships, young children can hobnob with a series of Star Wars, Marvel, and Disney characters through deck parties,
princess tea parties, and meet-and-greets in such places as the Mediterranean or the Bahamas.
Plus, they also have exceptional age-appropriate kids' clubs. Three-to-twelve year olds can spend their days with science activities, sports challenges, sing-alongs,
dress-up, crafts, tales, and toys among others, at the Oceaneer Club (for the younger ones) and Oceaneer Lab (for the older kids).
For family time, the upper decks are equipped with specialized kids' pools with cool features such as spiral slides and a huge LED screen showing first-run Disney movies.
There are also fun pirate-themed, fireworks-capped deck parties and stage shows that are excellent for young kids.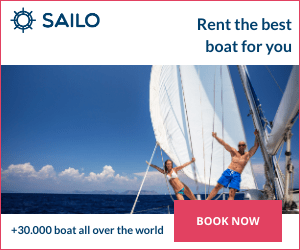 3. Linblad Expeditions: Best cruise line for tweens
There is no better way to get your tweens away from their screens than a little adventure in nature destinations like the Galapagos or Alaska,
and Lindblad Expeditions has partnered with National Geographic to provide wilderness-focused cruise vacations designed to stimulate young minds.
Days are filled with guided outings both on land and on sea, whether you are snorkeling with penguins and sea turtles in the Galapagos or hiking past glaciers in Alaska.
Small ship alaska cruises for families
Aboard the ships, tweens will enjoy the occasional pizza movie nights, getting smartphone photography lessons from a National Geographic-certified photographer,
observing undersea specimens under the onboard video microscope, on-deck stargazing, and hands-on lessons in knot-tying.
4. Norwegian Cruise Line: Best cruise line for teens
Finding the perfect cruise vacation for teenagers is a tough challenge, but NCL comes pretty close with its fleet of sixteen teen-friendly mega ships.
Onboard, teens can hang out in the Entourage — a dedicated, supervised lounge for teenagers that is teeming with diversions like games (air hockey, foosball, etc),
flat screen TVs, and gaming consoles. It also converts into a teenagers-only nightclub in the evening.
Other onboard attractions that your teenage kids might enjoy include sports courts, mini-golf, bowling alleys, and rock climbing.
Best Royal Caribbean cruise ship for families
Norwegian Cruise Line also boasts the largest ropes course at sea, a top deck outdoor laser tag,
and the extensive Galaxy Pavilion arcade, which will soon be fitted with an interactive theater on Encore and an escape room.
5. Royal Caribbean International: Best cruise line for kids of all ages
All twenty six Royal Caribbean cruise ships have a certain je ne sais quoi that appeals to children of all ages.
So if you are traveling with kids of different ages, you can't go wrong with a Royal Caribbean family-friendly cruise.
For starters, there is the Royal Babies and Tots nursery for babies and toddlers, which offers parent-accompanied classes, play areas, and activities, as well as babysitting services (for a fee).
Three to eleven year olds can enroll in the Adventure Ocean youth program with dedicated play spaces and activities
such as themed parties, talent shows, scavenger hunts, science projects, and crafts for specific ages.
Twelve to seventeen year olds can chill out at a teen-only lounge and nightclub, or take on high adrenaline activities like multistory slides, ice skating rinks, rock climbing walls, and surfing or skydiving simulators.
FAQs on Toddler-friendly Cruises
1. Are carnival cruises kid friendly?
Carnival Cruise Line offers some of the most popular family-friendly cruises.
Over the years, the company has amassed a decent reputation for offering fun, easygoing expeditions for travelers of all ages, including the young ones.
2. Can an infant go on a cruise?
Yes, you are allowed to bring your baby with you while going on a cruise as long as they are at least six months old. If you are going on a long cruise or exotic crossing, however, the minimum age requirement for kids is one year.
One of the most frequently asked questions when it comes to cruising with families is: are cruises kid friendly?
The general answer is yes, but it will depend on the type of cruise you book of course.
Most cruise lines have both adult-only cruises and family-friendly cruises, so choosing the latter will most likely give you what you need when traveling with young children.